After a white North Charleston officer was fired for hitting a handcuffed black man, a search of his car revealed a police-issued flashlight emblazoned with a racist Nazi symbol and the words "The Wig Splitter."
Officer Leroy Hair denied ownership of the flashlight and any knowledge of its origin. But he suggests in a new lawsuit that it had been used by other officers to beat minority suspects.
Hair eventually was arrested and accused of using excessive force against the man in 2016, but a judge acquitted him at a trial that bore no mention of the flashlight. He was never accused of using the flashlight, though another officer had used one to hit the unruly man earlier in the confrontation.
Hair's lawsuit alleged that North Charleston's years-long mission to fight notoriety as a crime-ridden community created a culture that pitted officers against minorities and bred heavy-handed tactics. Amid this environment, the lawsuit said, officers like Hair became scapegoats for the misdeeds of many.
His lawyer, Edward Phipps, said officials working behind the scenes tried to use the flashlight to pin the episode solely on Hair, minimizing the blow to efforts to mend ties between the police and residents after the 2015 shooting death of Walter Scott, a black man. Hair's arrest had come as a jury deliberated the fate of Michael Slager, the white officer charged in Scott's killing.
"They were trying to hang everything on him," Phipps said this week of his client. "He was made a patsy."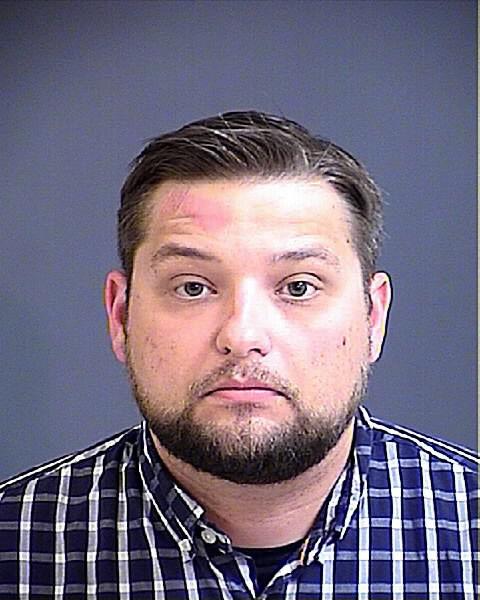 Attorneys for the North Charleston Police Department said it's not known who etched onto the official equipment the "SS" symbol, a reference to the Nazi force that led racial genocide in German-occupied Europe.
But Caroline Cleveland, a Charleston lawyer hired to fend off the lawsuit, denied any conspiracy to frame Hair for alleged abuses of others. She noted that city officials handed over the flashlight to state agents investigating Hair, knowing it would not paint the police favorably.
The city has not determined who was responsible for the Nazi insignia, she said. A police spokesman declined to comment, referring questions to attorneys.
"We didn't try to hide it," Cleveland said of the flashlight. "We don't condone it. It's contradictory to the mission we're trying to achieve."
Filed Friday in Charleston County court, Hair's lawsuit seeks monetary damages from North Charleston and its mayor. It also targets the State Law Enforcement Division, which investigated the case, and the S.C. Attorney General's Office, which prosecuted it.
A police confrontation
Hair had been an officer for two years on Nov. 15, 2016, when he heard a distress call from another officer struggling with 28-year-old James Terry on Rivers Avenue. Hair sprinted toward the scene from a nearby police station.
Terry had prior encounters with officers, including an arrest a week earlier. This time, he had been pulled over for speeding. He got out of his car and ranted about police.
A police video showed what happened. 
George Fogle, a black officer who had stopped him, handcuffed Terry, but the suspect still wriggled and flailed.
Officer Kyle Decedue, who is white, showed up and pushed Terry on to the hood of Fogle's car. After Terry flung his elbows back, Decedue hit him several times with a flashlight.
Hair ran up as Terry was being escorted to the patrol car.
Terry kicked at another officer as he was put into the cruiser. Hair climbed into the backseat from the opposite door, pulled Terry toward him and delivered five jabs near Terry's head.
Terry was arrested on several charges. A jail booking photograph showed him with a black eye.
Hair was fired two weeks later, on Dec. 1, as video of the encounter emerged publicly. SLED agents arrested him in February on a misdemeanor charge of third-degree assault and battery.
During his three-hour trial in August 2017, Hair said he hadn't done anything wrong. He had been taught to use such techniques to subdue suspects who fight back, his lawyer said. Phipps hailed Hair as a hero for defending other officers.
Terry's injury also might not have happened during the encounter, the attorney later added. A ladder had hit Terry's face during a recent workplace accident, and he sought medical treatment moments before the confrontation with Hair.
A Charleston County magistrate found Hair not guilty.

Evidence uncovered
The flashlight never emerged as evidence because there was no indication it had been used in the confrontation, some attorneys said. It had been found the day after Hair's firing during a city inventory of his patrol car.
But Phipps said he believed that authorities meant to use the light as leverage in a bid to get Hair to plead guilty. 
Flashlights typically are assigned to patrol cruisers, which in turn are assigned to officers. They are not directly issued to officers, attorneys said. The flashlight belonged in a car that wasn't Hair's.
The Nazi etchings, the lawsuit added, indicated "its use as a weapon to injure minority suspects in the head."
In the lawsuit, Hair said he believed the flashlight was placed in his cruiser shortly before his firing amid a public push for accountability in the case and in others.
On the same day of Hair's termination, a civil rights group had decried Terry's mistreatment.
Slager's trial also had elicited testimony about aggressive police stops that critics have blamed for alienating impoverished black neighborhoods in North Charleston.
The flashlight proved critical in the settlement of Terry's liability claim against the city, attorneys said. North Charleston's insurer paid out $250,000, just shy of the $300,000 maximum for his type of claim.
The insurer opted to settle, avoiding the matter from being aired in a public courtroom, said his attorney, Mark Peper of West Ashley.
"I think ... the city did not want a lawsuit to be filed because of the evidence that we uncovered," Peper said.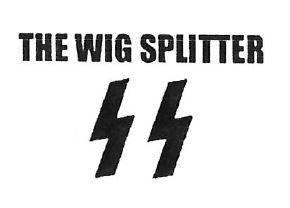 The flashlight, Peper said, had been assigned to a cruiser used by at least two other officers over a decade. No information indicated who might have actually been using it, he said.
Pinning the flashlight on Hair, his attorney said, deflected attention from the possibility that other officers might have used it against Terry. The existence of "The Wig Splitter," the lawsuit added, "corroborates the inherent truth ... of racial discrimination" in the police force.
But Cleveland, the attorney for the city, noted that Hair agreed with internal investigators that it was a "big mistake" to hit the restrained suspect. After that, the city had no choice but to fire him, she said.
It remains unclear, Cleveland added, whether a single officer was using the flashlight or "whether it's something the guys passed around among themselves."