A week after a man reportedly sexually assaulted a woman in a College of Charleston residence hall, the school continues to withhold critical information, leaving students and their parents in the dark about where the attack happened and how the suspect got into the dorm.
College spokesman Mike Robertson said the school's legal department is insisting that an incident report — a common police form that agencies routinely release after a crime is reported, even if redacted — not be released without a formal public records request. 
College officials also cited a section of state law that says information that might harm an ongoing law enforcement proceeding or that would unreasonably invade someone's personal privacy, among other points, can be withheld, according to Robertson.
"The college believes the premature release of this report could hamper the ongoing investigation," he said.
Jay Bender, an attorney for The Post and Courier, disagrees.
"This looks like institutional disregard of the citizens of South Carolina by a public university," Bender said.
According to an initial press release by the college's Department of Public Safety, a woman told police she heard a knock around 2 a.m. at her dorm room door on Oct. 27. When she opened the door, a man forced his way inside, sexually assaulted her and left in an unknown direction.
The suspect is described as a white man between 18 and 20 years old, 5-foot-8 to 5-foot-10, with a medium build and medium-length brown hair, authorities said.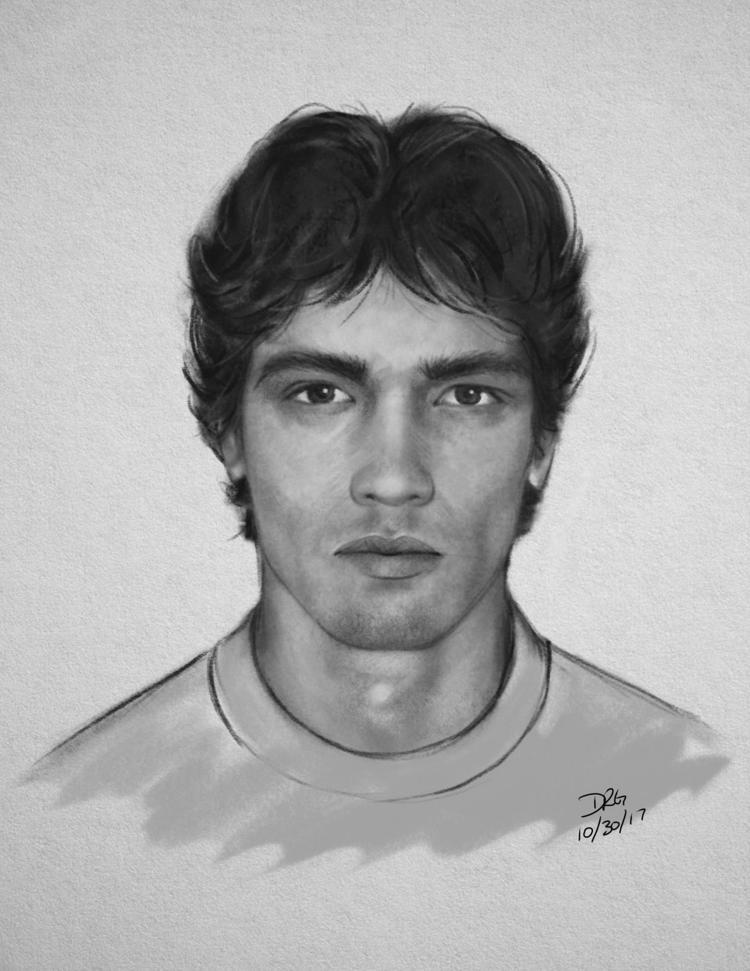 The residence hall is located on St. Philip Street, north of Calhoun Street, according to the press release. At least four buildings fit that description: Berry Residence Hall, McAlister Hall, Kelly House and Warren Place.
Meanwhile, students have questions they want answered.
"Here's what I want to know: How do they not know who he is?" said Cole Hicks, a junior at the college. "There are video cameras in the dorms, there are video cameras in the hallways, you have to be scanned in. He was either signed in by another student who lives there, or he lives there."
"When you leave, you have to sign them out, too," added senior Taylor Beck. "They technically should have a log of everyone who came in and out of a dorm."
Some parents, too, have expressed concerns. 
After the assault was disclosed on Oct. 27, commenters on The Post and Courier's Facebook page wondered which dorm the assault happened in and whether proper security procedures were followed. 
Many wondered how someone was able to enter the dorm and leave because visitors are supposed to turn over identification.
Benie Brunson, whose daughter Louisa is a junior, also wondered whether there were any lapses in security.
"You can't just walk in," Brunson said. "That makes me wonder, did someone let him in?" 
For Brunson, knowing exactly which dorm the assault happened in is not as important as knowing how the suspect got inside. 
And though her daughter no longer lives in a dorm, the assault itself is worrisome.
She has faith, however, that college officials and the State Law Enforcement Division, which is leading the investigation, are doing everything they can to close the case.
Several students on campus Friday said they still felt safe after the incident and believed that the college was handling the investigation properly.
"I live in a dorm and I feel fine. I don't feel threatened at all," said Natalea Gibbons, a sophomore.
Sophomore Stephanie Husted said she felt the college was doing all it could to keep students informed.
"Our president (Glenn McConnell) released a statement directly after, and they've released subsequent statements after that ... as well as a police sketch and updates of the investigation internally. I think the danger is also they don't want to cause hysteria," Husted said.
A disconnect, meanwhile, seems to have formed between law enforcement and college officials.
Thom Berry, a SLED spokesman, said his agency does not object to the report being released as long as the victim's name and other personally identifying information are redacted. 
The ultimate decision to release the report, however, lies with the college, Berry said.
SLED became involved with the investigation due to a 2007 state law that requires campus police chiefs to work with the state agency on all cases involving deaths or sexual assaults that are reported on the property of a college or university, he said. The law is known as the Jessica Horton Act, named after an 18-year-old University of South Carolina student who fell to her death from a sixth-floor dorm window in 2002.
The college Public Safety Department also declined to make a copy of the report available, saying that a supervisor needed to be present and that no supervisor was available.
That stance, however, does not comply with the law, Bender said.
"There is nothing in the law that says a supervisor has to make public records available," he said. "The law says that if you go to a law enforcement agency during the hours of operation you are entitled to see police reports for the previous 14 days."
The college's citing a section of state law is also without merit, Bender said. 
SLED has approved releasing the report as long as proper redactions are made, so the college can't claim that releasing it would interfere with a law enforcement action or invade anyone's privacy, he said. 
"It's nonsense," Bender said.