April Wood recently walked through the wrought-iron gate off Legare Street to take a look inside the palatial 19th century brick mansion owned by Sarah and Ozey Horton.
Wood wasn't making a social call, doing government work or trying to sell anything, but her visit was still important business, legally required in fact, even if it was also rather cordial. 
As manager of easements and technical outreach for the Historic Charleston Foundation, Wood was there to make sure the Hortons hadn't harmed any of the significant architectural features inside — and that they were in fact doing a good job maintaining the home properly.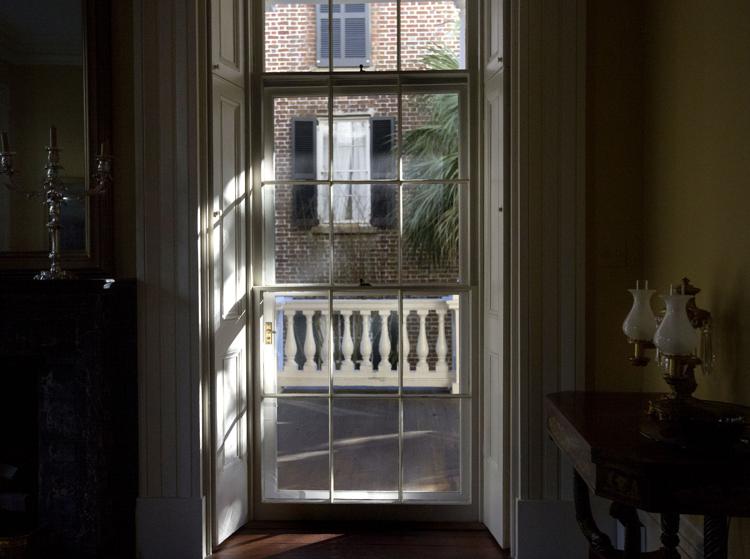 Wood carried with her a legal document detailing the protected interior spaces, and she also brought along a tablet to take notes on each elevation and record her inspection and any problems.
Hundreds of meetings like this one take place across the Charleston region every year, and preservationists say they're crucial to helping maintain the condition of some of the Lowcounty's most significant buildings.
The meetings are made possible by historic easements, legally binding agreements in which a historic property owner vows to protect and preserve certain aspects of their property. In exchange, they get a tax break and the comfort of knowing their property's stewardship will endure for generations to come, regardless of any zoning changes to come.
But the process doesn't always work smoothly. 
'Sort of new territory'
More people might be familiar with land conservation easements — deals struck to preserve undeveloped land in rural areas such as Wadmalaw Island and the ACE Basin.
Back in the 1960s, the Historic Charleston Foundation began pursuing legal agreements to promote preservation, particularly as it bought homes in the Ansonborough neighborhood, repaired them and sold them to preservation-minded buyers.
That revolving fund, the first of its kind in the nation, included legal pacts to ensure future property owners would respect the exterior architectural features that the foundation had worked to save. Since it owned the properties, these deals were called covenants, not easements.
And they were rather quaint by today's standards. Some required the property be kept clear of "rubbish," gave the foundation the right of first refusal if the property were put up for sale, and ended after 75 years.
"It was sort of new territory," Wood said.
Currently, the foundation holds 135 covenants and 241 easements. The Preservation Society of Charleston holds another 80. The documents themselves have grown from a single page to 20 or more.
Most donations were made on downtown Charleston properties, but the groups also hold easements in Georgetown, Yemassee, Goose Creek, James Island, Mount Pleasant and Summerville.
The vast majority are homes. About 15 percent of the foundation's easements are on commercial buildings. The Preservation Society holds an easement on McCrady's tavern, Charleston's most historic restaurant space.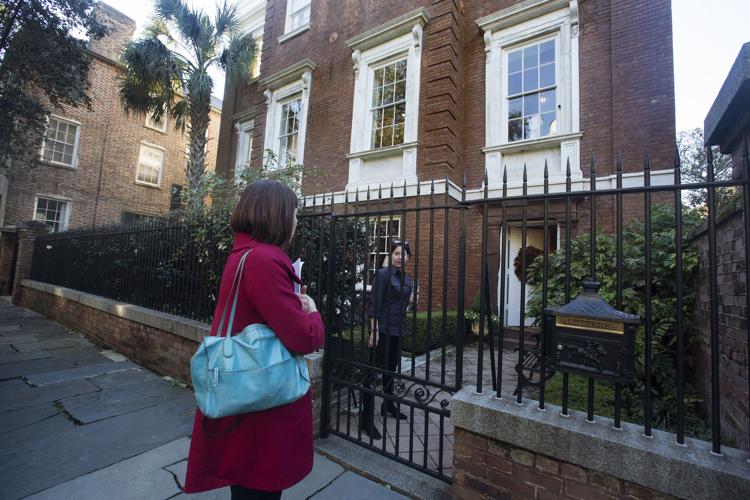 The easement program really took off after federal tax law changed in the late 1970s.
Those donating easements often have mixed motives: They want to ensure their property's preservation in perpetuity, but they also get an income tax break — as much as 20 percent, if their donation covers features both inside and outside. 
Anyone buying an easement property doesn't get the tax break but remains bound by the easement's language.
"Most of these easements are on subsequent owners," said Kristopher King, executive director of the Preservation Society, "and that's when the work begins."
'Not museums' 
King previously worked for the foundation, where he worked on several new easements a year, but the pace eventually cooled under national scrutiny, such as questions of whether facade easements are really a donation if local government regulates changes to the facade.
Preservationists feel they still are. Easements last forever; zoning can change.
However, an agent with the IRS in Atlanta also began scrutinizing the valuations, said Historic Charleston Foundation CEO Winslow Hastie. That essentially spooked some potential donors into wondering whether donating an easement would increase the likelihood of a tax audit.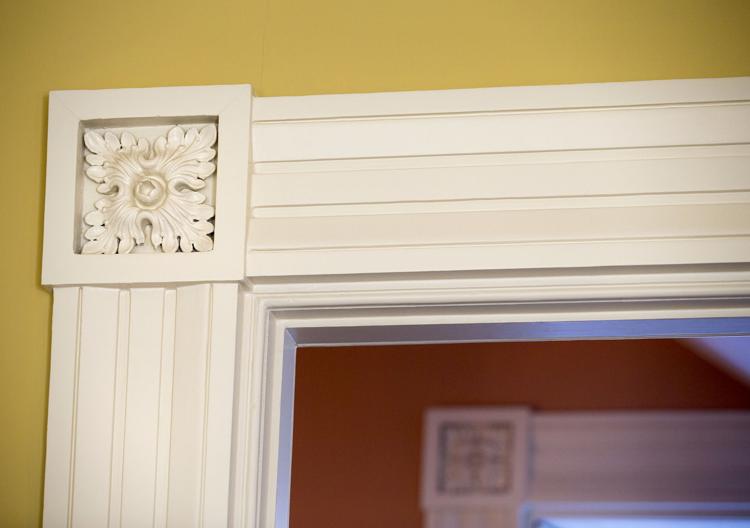 "Fortunately, we see interest in easements coming back," King said. "More of those looking at easements are doing it for the right reasons."
Helen Geer with William Means Real Estate worked with the foundation on easements for more than a decade and is a big believer in them.
Her career selling downtown real estate has given her an intimate look on how often preservation can end at the front door. The city's Board of Architectural Review only has power over exteriors, specifically what the public can see.
"When I'm seeing shiplap put in place of cypress paneling, that is of real concern to me," she said. "When I see historic mantels taken out and thrown on the street, that is of real concern to me. I have seen houses that have been ripped apart, and that's just very unfortunate."
But most easements only cover the most public and intact rooms. They hardly ever cover kitchen or bathroom spaces, which are expected to evolve as plumbing, appliances and tastes evolve.
"They're not supposed to be museums," Wood said. "We're not expecting homes to be museums."
An unhappy discovery
About four years ago, a family bought a Charleston home on Lamboll Street without learning it had an easement. The owners began significant alterations without consulting the Preservation Society, which eventually got wind of the work that the society had not signed off on.
"They were floored by it and not happy," King said of the owners. "We worked on a path forward. We made them reverse a few things."
King said real estate agents are a first line of defense, but as the city becomes ever more popular, it falls to the larger community to educate newcomers about preservation's importance here.
And that education should include the value of easements, King said, though they can be a rather complicated topic because the documents can be tailored to a particular property owner's wishes.
"What we hand you is a document being presented for every worst-case scenario. What we want to talk about is co-stewardship," King said. "It's a negotiation. Here's what we have to have in there. Here's what we'd like to have. Let's sit down and find middle ground."
"Unless you can prove to me that blue paint is more detrimental to historic plaster than white paint, we don't care," he added. "If you want to rip out a 200-year-old mantel out of a historic property, we're not going to be OK with that."
See you next year
During Wood's inspection at 21 Legare, she and Sarah Horton talked as they looked over ceiling medallions, mantels and triple-sash windows that also function as doors to the piazza.
The Hortons bought the property in 2003 and placed the easements after they finished restoring it.
"We wanted to preserve the original architectural elements and preserve so that it can only be a single-family home, so the house can't be split up or possibly turn into condos or gutted," she said of their 2007 decision. "It was a rare find to see this house with so many original parts still intact in the double parlors."
During the tour, Wood and Sarah Horton did talk about some maintenance challenges in the abstract, such as the eroding brownstone around the front door.
Horton also talked about possibly expanding the easement to include the simple rear stairs in the former residence and workspace of Nat Fuller, a slave owned by the house's original owner, William Gatewood. Fuller would gain his freedom before the Civil War and eventually become one of the city's most famous caterers and restaurateurs.
When the inspection was over, Horton asked, "Did I pass?" Wood said yes. Both were smiling.
Wood later filled out her checklist on the Hortons' home and sent them a post-inspection report, making it official there were no violations. For future reference, Wood also filed a few photos that she took.
Had there been an issue, it would have been noted in Wood's checklist, photo file, and detailed in her letter. A separate follow-up letter would then be sent to clarify what needs to be fixed and when the owner needs to outline their plans for fixing it.
Those sort of steps seem unlikely as long as the Hortons are living here, and after that, the next owners will have Wood or one of her successors looking over their shoulder, helping to preserve a part of the city out of public view.