It began last fall with a mysterious pottery shard smaller than a playing card.
Aside from its unusual pattern, the fragment wasn't notable. Unearthed around 1979 from the grounds of the Heyward Washington House at 87 Church St. in Charleston, it was just one of many thousands of Colonoware fragments that archaeologists have excavated, cataloged and filed away.
Last fall, archaeologist Martha Zierden of the Charleston Museum emailed Jon Marcoux — the new director of Clemson and the College of Charleston's joint graduate program in historic preservation — to get his thoughts on the piece, believed to date from the mid- to late-18th century.
Archaeologist Corey Heyward of Drayton Hall was in the email chain and noted she had a similar looking shard in the collection at that historic Ashley River plantation site — one known to date from about 1750.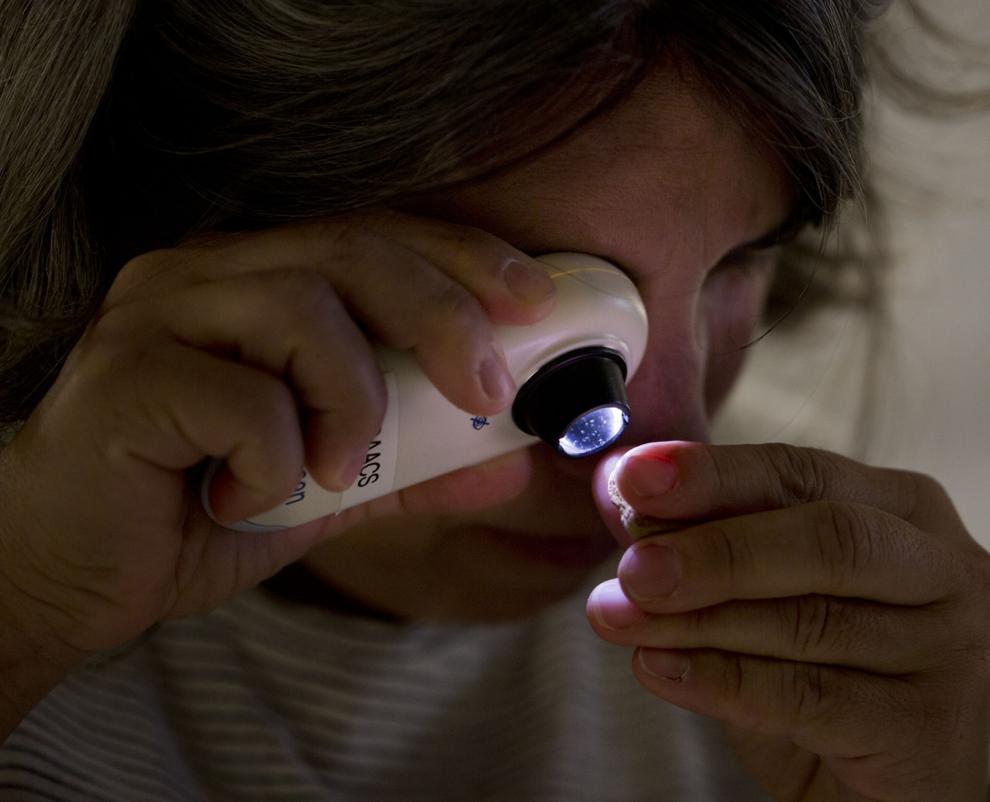 By Christmas, Marcoux had ordered and read an obscure 2010 book that presented a centuries-old African pottery decorative technique known as "rouletting," which involves rolling a tool over the clay to create a unique texture. The examples in the book had the same honeycomb-like texture as those in the email chain.
The lightbulbs soon started going off, and a new appreciation of the importance of two Charleston artifacts was born.
"I am pretty sure these are the first identified instances of a clearly West African decorative potting technique on Colonoware in the United States," Marcoux said.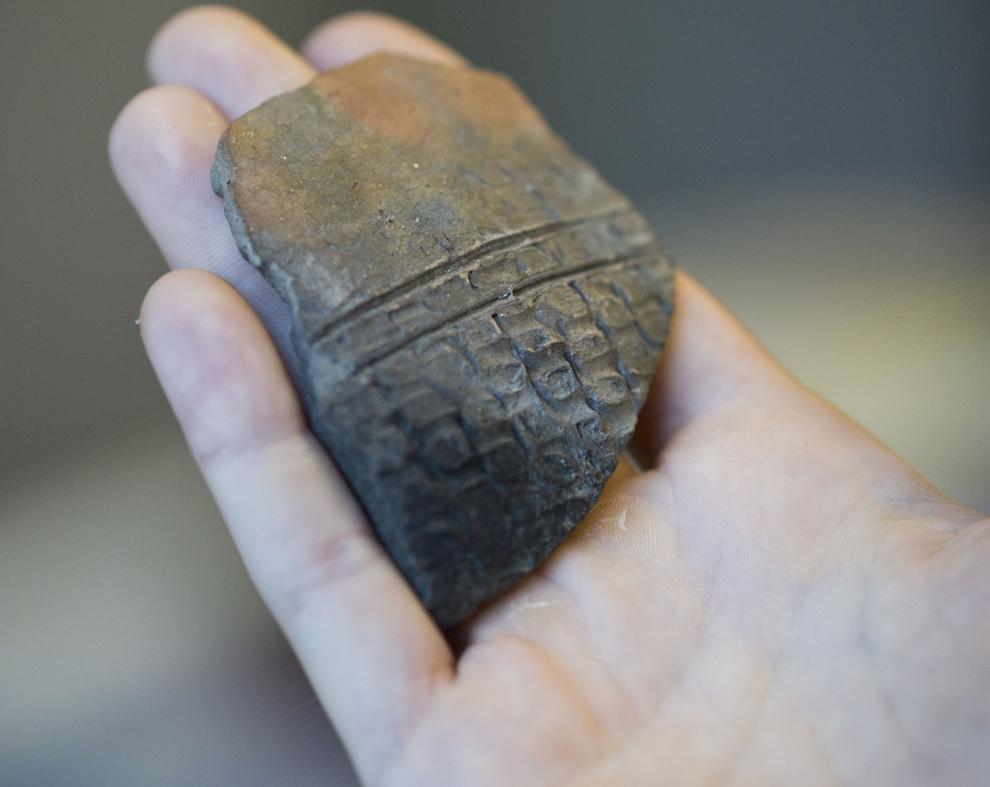 And the discovery may launch a broad new effort to study the history of some of the lesser-known figures in the history of the Carolina colony.
'Big stories spinning' 
Last year's work with that shard ultimately set in motion a much broader discussion in Charleston about what's known about Colonoware.
Colonoware is low-fired (no kilns involved), locally made, unglazed pottery made primarily by Native Americans and enslaved Africans between Maryland and Florida. Mostly made in the 17th, 18th and 19th centuries, Colonoware was the everyday cookware (bowls, plates and cups) of its day — used by all, but not as fancy as imported ceramics from Europe and China.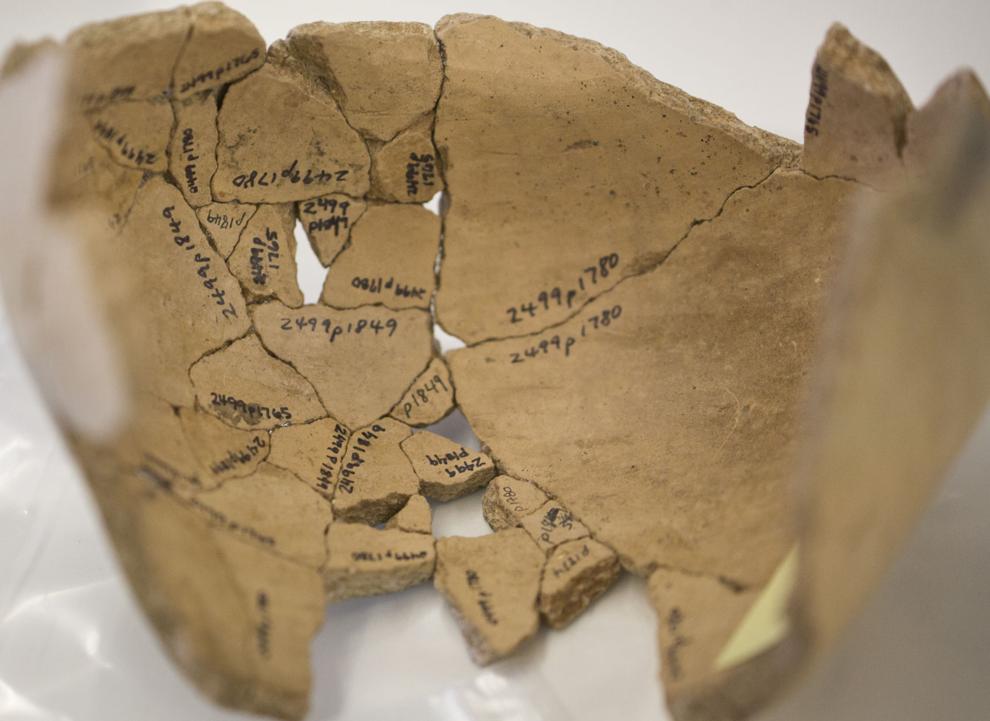 The discussion kicked into a higher gear July 15, as a few dozen archaeologists and researchers gathered inside Charleston's Cigar Factory to peruse a few hundred samples of Colonoware excavated from several sites in North and South Carolina.
"We're really interested in the link of people's identity and what they make," Marcoux said. "There are big stories spinning out of these pots. We're trying to get on the same page as far as these stories."
So far, much of scholars' Colonoware debate has revolved around to what extent it was made by Native Americans versus enslaved African Americans.
That's why the discovery of the roulette pattern, a distinctive, well-documented African design, was considered such an important find. But Marcoux noted the value of Colonoware is its ability to shed light on both groups.
"They don't have a big voice in the history," he said, "so this is a way of getting at an understanding of their lives."
'A more complex picture' 
The pottery also can shed light into the history of Catawba settlement towns around present day Rock Hill.
David Cranford, North Carolina's assistant state archaeologist, earned his doctorate studying Colonoware fragments from three separate Catawba sites there. One site was active before a smallpox epidemic decimated the tribal population around 1759, and a second was settled after the tribe fled and returned.
"You wouldn't know this pottery was made by the same people except five years earlier," Cranford said, adding the vessel forms, ceramic paste recipes and decoration changed, presumably to make them more appealing to white settlers. "After the epidemic, they are looking at pottery as a means to support themselves."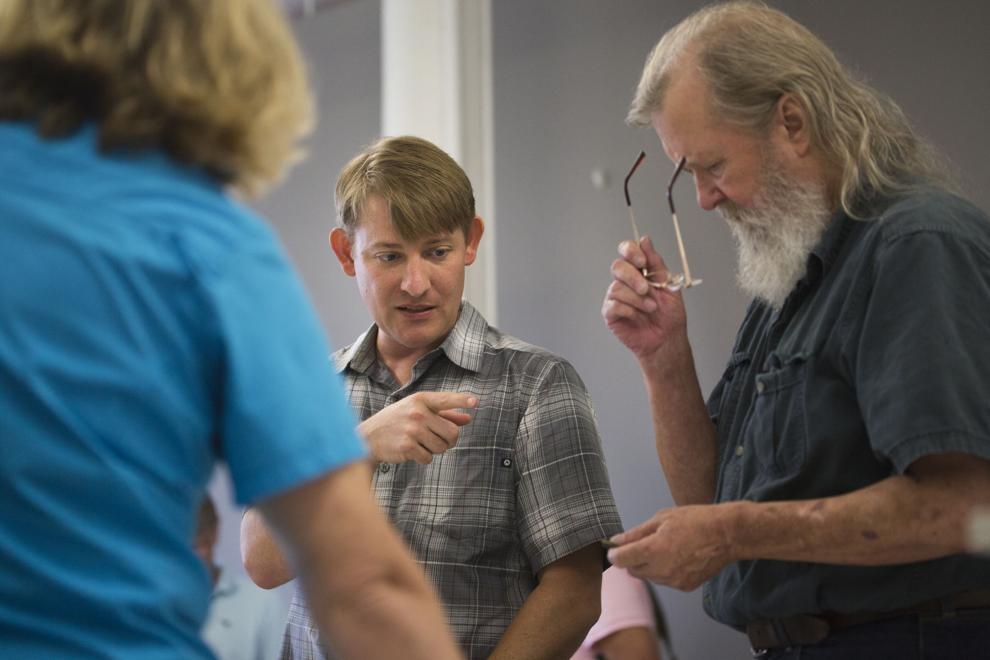 In the third village, Colonoware fragments show still more change in the Catawba's style, likely related to the end of the Revolutionary War. 
Ron Anthony, an archaeologist at the Charleston Museum, said many people think of archaeology as finding neat objects, but the field is important because it also sheds light on human behavior, such as what happened when Indians from different tribes began interacting with colonists and enslaved people.
"That's what's fascinating to me," he said. "What happens when you have all these encounters? That's what we're trying to understand. It's a more complex picture than we thought 25 years ago." 
While pottery fragments from 18th century Catawba sites are almost all Colonoware, discoveries from that era in downtown Charleston show about 25 percent Colonoware and 75 percent other types of pottery, mostly imported here.
"Charleston historically has a lot of people coming and going, and it gets more complicated all the time," Zierden said. "That's what makes it exciting. As a trans-Atlantic port city, almost anything and everything can be in Charleston."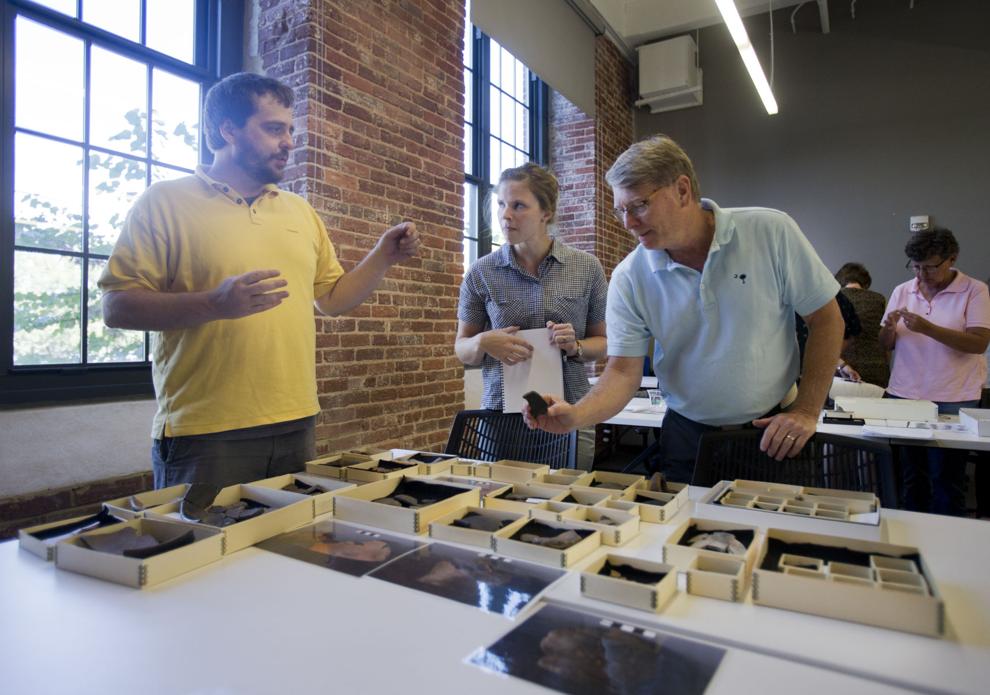 'Boring' raises a question 
Marcoux said the pottery can provide crucial information about the foodways of enslaved Africans and Native Americans, adding, "In fact, it's one of the few pieces of evidence we can look to outside of written history, which often does not include these groups."
But the pottery also illustrates the story of colonialism — how lives of Africans and Native Americans changed as Europeans colonized North America.
Marcoux said researchers also could look further at why most Colonoware so unornamented, particularly given that both Africans and Native Americans have rich design traditions.
"Is that a conscious decision by the potters? Are they being told not to make patterns like they usually made?" Marcoux asked. "Colonoware is pretty boring, but in and of itself, that raises a big question."
Zierden said this week's meeting of so many archaeologists specializing in Colonoware produced a big breakthrough, "but there was certainly a lot of positive steps forward."
Researchers also discussed whether to search for Colonoware varieties that can be linked to different groups, while others suggested it's all part of the larger process of contact and interaction during the colonial period, she said. Others felt research should focus on how the pottery was used, not who made it.
Jillian Galle, project director of the Digital Archaeological Archive of Comprehensive Slavery, joined this week's conference and said everyone agreed to work toward standardizing methods and protocols for recording information about Colonware, such as whether it's a bowl or a jar, how thick it is, and decoration.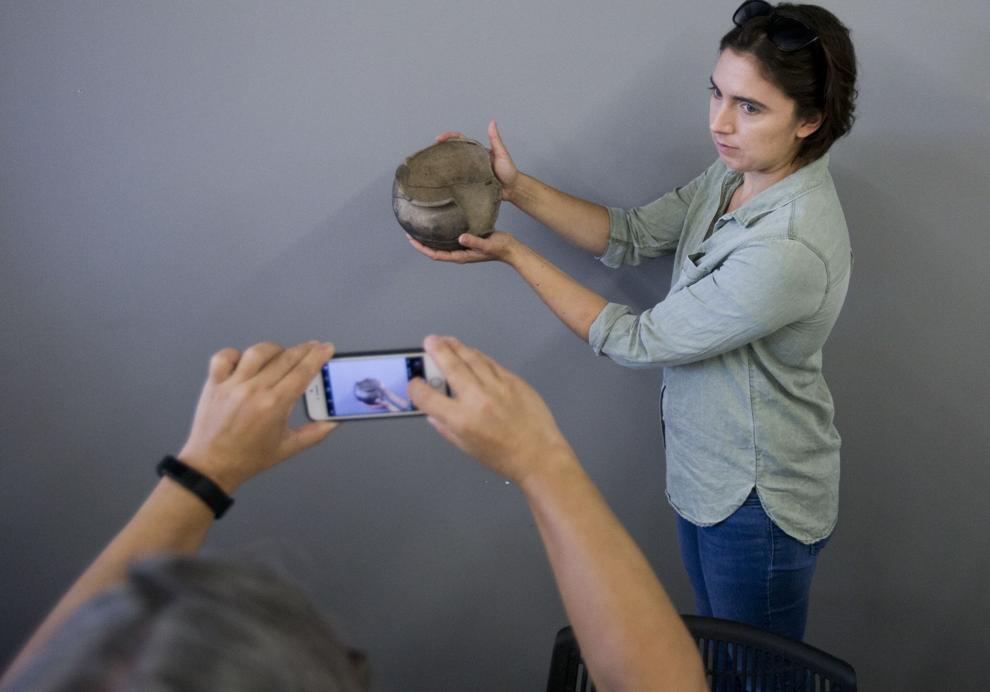 "If we can all agree on, and record, the same attributes in the same way, we'll develop a robust standardized data set that will allow archaeologists to compare colono not only in South Carolina but in other colono-producing regions of the United States," she said.
The group is expected to reassemble in the future, Marcoux said, adding, "We all came away with the sense that despite how much we have learned over the last 30 or 40 years, there is so much more we need to do."