The Post and Courier's investigation into the demise of Piggly Wiggly Carolina has won a 2018 Gerald Loeb Award for Distinguished Business and Financial Journalism, the highest honor in business journalism.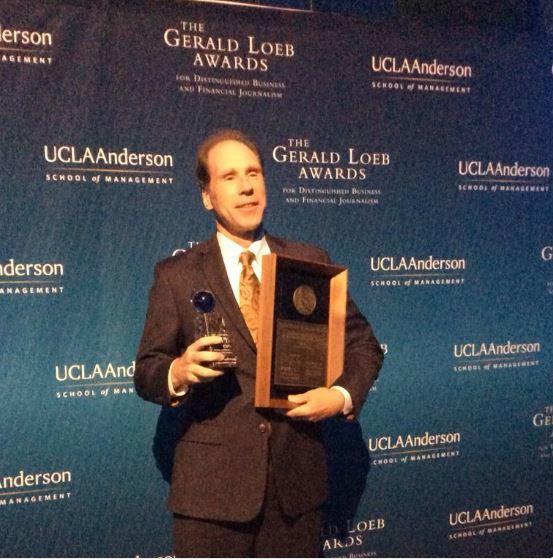 Written and reported by Tony Bartelme, "Stickin' With the Pig" exposed how officials with the iconic Piggly Wiggly Carolina grocery chain carted away millions of dollars, leaving its employee-owners with depleted retirement accounts.
The article won in the best feature category. Other finalists in that category included The New York Times, The New Yorker and The Atlantic. 
"Tony's ability to take a complex story and make it engaging and easy to understand is a remarkable gift," said Mitch Pugh, executive editor of The Post and Courier. "We are happy to see others recognize his outstanding work."
The winners of the 2018 Gerald Loeb Awards were announced at a ceremony and banquet Monday night at Capitale in New York City, with journalists from across the nation in attendance.
Earlier this year, the American Society of News Editors gave Bartelme its Deborah Howell Award for Writing Excellence, one of the nation's top writing honors, for "Stickin' With the Pig." The story also was a finalist for the Nieman Foundation's Taylor Family Award for Fairness in Journalism. (Existing Piggly Wiggly stores are no longer associated with Piggly Wiggly Carolina.)
In 2008, Bartelme won a Gerald Loeb Award for a series about the effects of China's growth on local economies.
The Gerald Loeb Award is presented by UCLA's Anderson School of Management. The awards were established in 1957 by the late Gerald Loeb, a founding partner of E.F. Hutton. Loeb created the awards to encourage and support reporting on business and finance that would inform and protect the private investor and the general public.