Some of South Carolina's mid-size towns and cities saw more population growth last year than Columbia or Spartanburg have seen since 2010, bringing development but also the challenges of rapid change.
According to new Census Bureau estimates, for example, Bluffton, Fort Mill, Hanahan and Moncks Corner grew even faster in 2016 than Greenville — which was among nation's five fastest-growing cities with at least 50,000 residents.
Statewide, the population has now almost certainly exceeded 5 million for the first time.
"The cities and towns in South Carolina are growing so it's — I think it's a phenomenon we have not seen before," Gov. Henry McMaster said after hearing of the latest estimates. "It looks like we're in a beautification and growth contest when you particularly go to some of the smaller towns."
Much of the state's population growth has come in metropolitan areas that include multiple towns and cities. The city of Charleston gained enough residents to become, as of mid-2016, the state's largest city. But smaller municipalities nearby have been growing even more rapidly.
Away from the urban centers and their suburbs, more than 100 towns, particularly small ones in the rural middle of the state, saw no population gains last year.
Here's a look at how populations have been changing in different regions of South Carolina:
The Lowcounty
Charleston's swelling population has increased by nearly 14,000 since the 2010 national census, but for overheated population growth rates, look elsewhere near the South Carolina coast.
Last year Bluffton gained more residents than Charleston, despite being less than one-sixth the size, for a whopping one-year growth rate of nearly 12 percent.
Moncks Corner's population has increased by a third since 2010; Hanahan's, by 30 percent. 
Growth rates — how fast the population is increasing — can strain public services, roads and schools. Another 1,000 residents might easily be absorbed by a large city but could put a big strain on a town of 10,000 residents.
"People are starting to notice that (Charleston) is getting more crowded, how can you not?" said Tracy Burkett, a Sumter native who chairs the Department of Sociology and Anthropology at the College of Charleston. "You have to ask, who's benefitting? Is it the long-term residents of Charleston, the newcomers, the developers?"
"I think there are some tensions there," she said.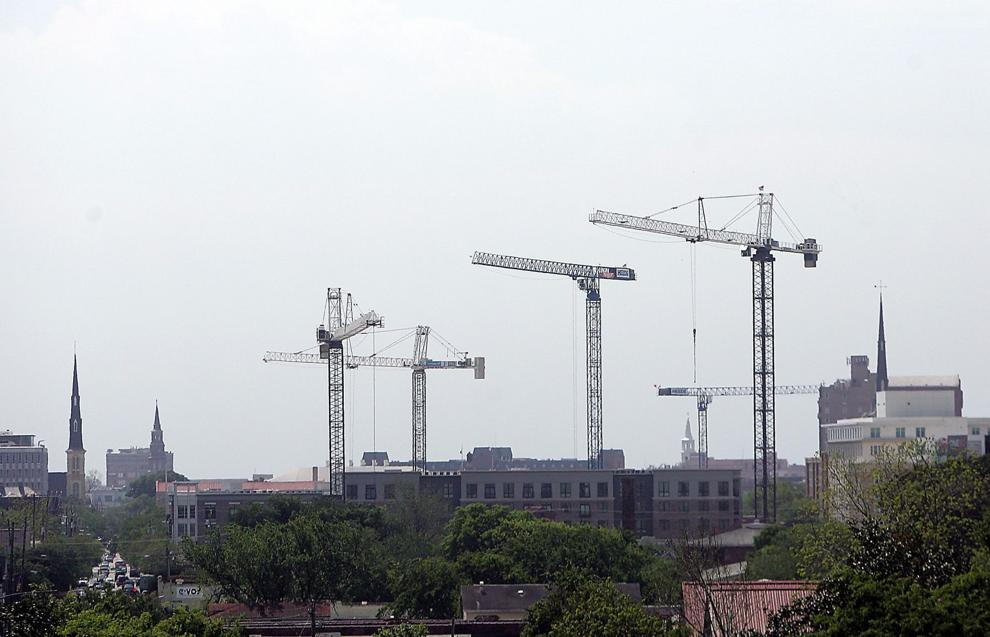 Crowded roads and schools have been a big complaint in South Carolina's fast-growing places such as Mount Pleasant, where the population increase slowed from 2015 to 2016, a year after the town was named the fastest-growing U.S. city east of the Mississippi River. But the town still gained more residents last year — 2,899, than the larger cities of Charleston and North Charleston combined.
The Midlands
South Carolina's capital city, Columbia, was also the state's largest city until the latest population estimates were released Thursday. Since 2010 the city's population has grown just 2.9 percent, well below the statewide average of 7 percent. But some nearby communities saw large gains.
Cayce, just across the Congaree River, saw nearly double the population gain of Columbia last year — adding 608 to the smaller city's population. Columbia, nearly 10 times the size of Cayce, gained an estimated 330.
Irmo and Lexington have both seen solid population gains, above the state average, with Lexington also gaining more residents last year than Columbia.
The populations of Forest Acres, Greenwood, Laurens and Newberry have been stable for years. Near the Georgia border, Aiken and North Augusta have been growing more in line with the state as a whole.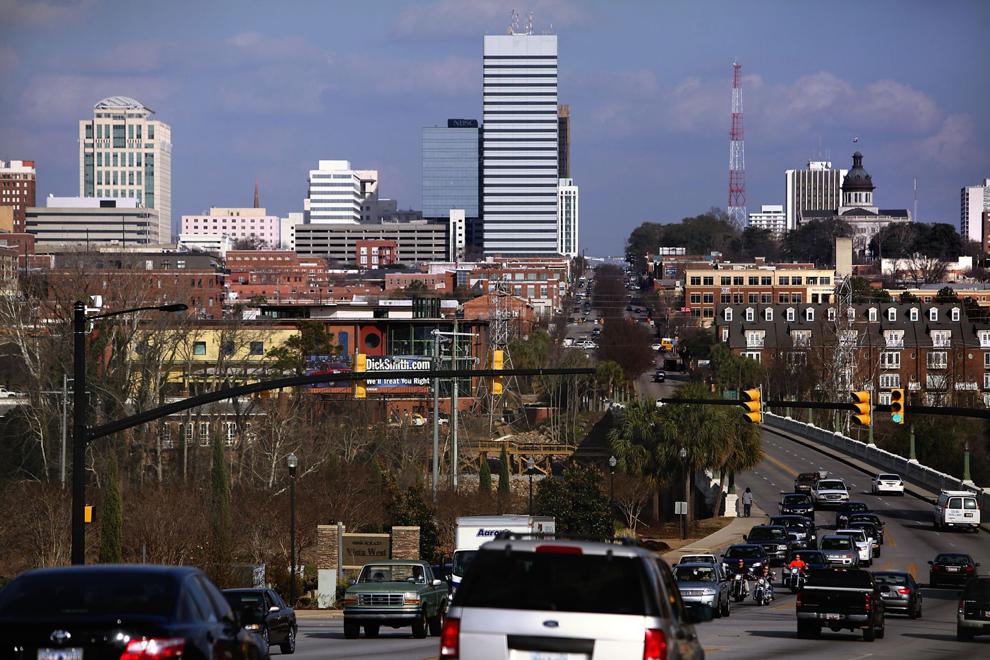 The Pee Dee/Grand Strand
The Grand Strand was the second-fastest growing metropolitan area in the nation last year, so it's no surprise that the cities there — Myrtle Beach, North Myrtle Beach and Conway — have all been growing fast. The city of Conway had the highest growth rate, and has seen its population grow 31 percent since 2010, to nearly 23,000 last year.
In the region's cities outside the Grand Strand, populations have mostly been flat or falling. Sumter and Georgetown have about the same populations they had in 2010, when the last detailed national census was conducted.
Florence's growth rate last year was zero. The state's 11th-largest city had an estimated 38,317 residents as of July 2016, an increase of less than 800 people since 2010.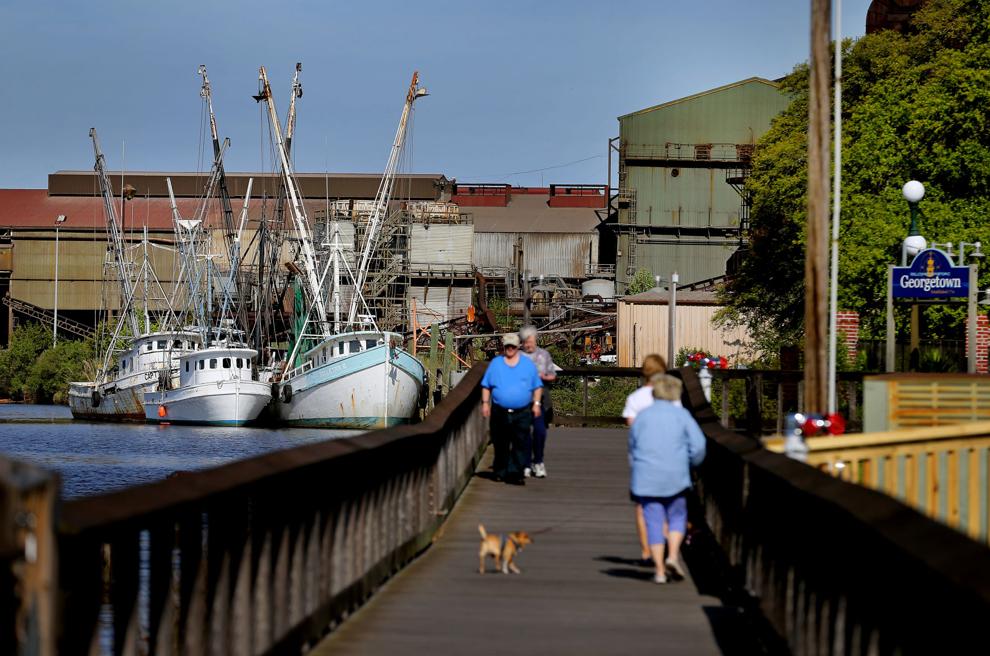 Suburban Charlotte
Three South Carolina counties — York, Chester and Lancaster — are considered part of the Charlotte metro area due to commuting patterns. They're essentially becoming suburbs of Charlotte, and places convenient to Interstate 77 have been growing fast.
Fort Mill's population jumped a whopping 10.4 percent last year, gaining more residents than all but six of South Carolina's 270 towns and cities. Fewer than 14,000 people live in the town, but that's nearly 32 percent more than the population in 2010, similar to the growth rate seen in nearby Tega Cay.
Rock Hill, the state's fifth-largest city, continued to see population growth last year that out-paced the state. Like its smaller neighbor Fort Mill, which is closer to Charlotte, Rock Hill gained more than 1,400 residents last year.
The Upstate
Greenville isn't South Carolina's largest city (it's No. 6), but it was the fastest-growing large city in the nation outside of Texas last year, according to the Census Bureau. Greenville's population jumped nearly 6 percent, the agency estimated.
Clemson, Greer and Simpsonville have also been growing quickly. Like Greenville, they have seen population gains since 2010 in the 12 percent to 15 percent range, and outpaced statewide growth last year.
Spartanburg and Gaffney have lagged behind, with growth rates comparable to Columbia's.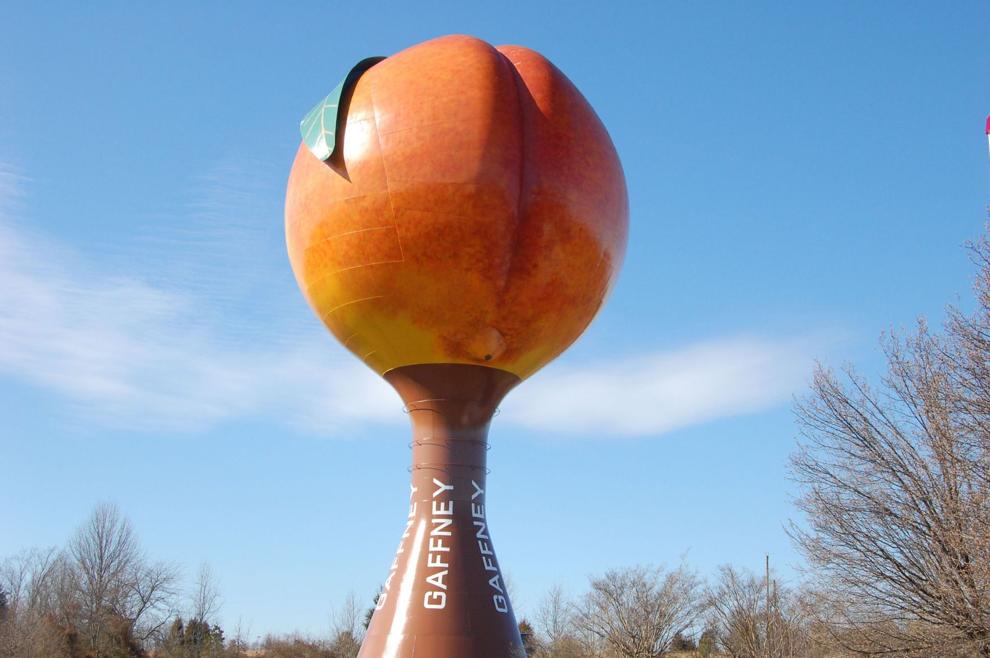 Greenville Mayor Knox White said the city's "walkable, clean and safe" downtown has become the go-to place for the region, and residential construction is booming.
"We're having a surge in infill population," White said, referring to growth within already-developed areas. "The market forces have now taken control."
Maya T. Prabhu contributed to this report.