A week-long $125,000 study by the Urban Land Institute has recommended that the former Charleston Naval Hospital — the tallest building in North Charleston — should be demolished.
The study also laid out ambitious but unfunded goals for revitalizing the city's struggling south end with broad goals, including more affordable housing, private development, walkable streets and community services.
"I think there was real community engagement," said Omar Muhammad, president of the community organization Lowcountry Alliance for Model Communities. The challenge ahead, he said, will be maintaining momentum and making changes happen.
"They left us with the perception that it can only happen if we come together," he said.
Study panelist Lance Robbins, CEO of Urban Smart Growth in Los Angeles, said North Charleston's south end is surrounded by a growing, thriving metropolitan area but seems left out.
"I've never seen an area that's so much the hole in the doughnut as this project," he said.
It's an area where the median family income sits just below $40,000, and many families spend more than 40 percent of their incomes on rent. Basic services, such as a grocery store, are lacking.
The ULI panelists said more housing in the area would attract more businesses, and if done correctly, high-density buildings along main transportation corridors could bring broad benefits. The planned bus rapid transit route from Summerville to Charleston will follow Rivers Avenue, through the heart of the study area, and that's where high-density housing should go, panelists said.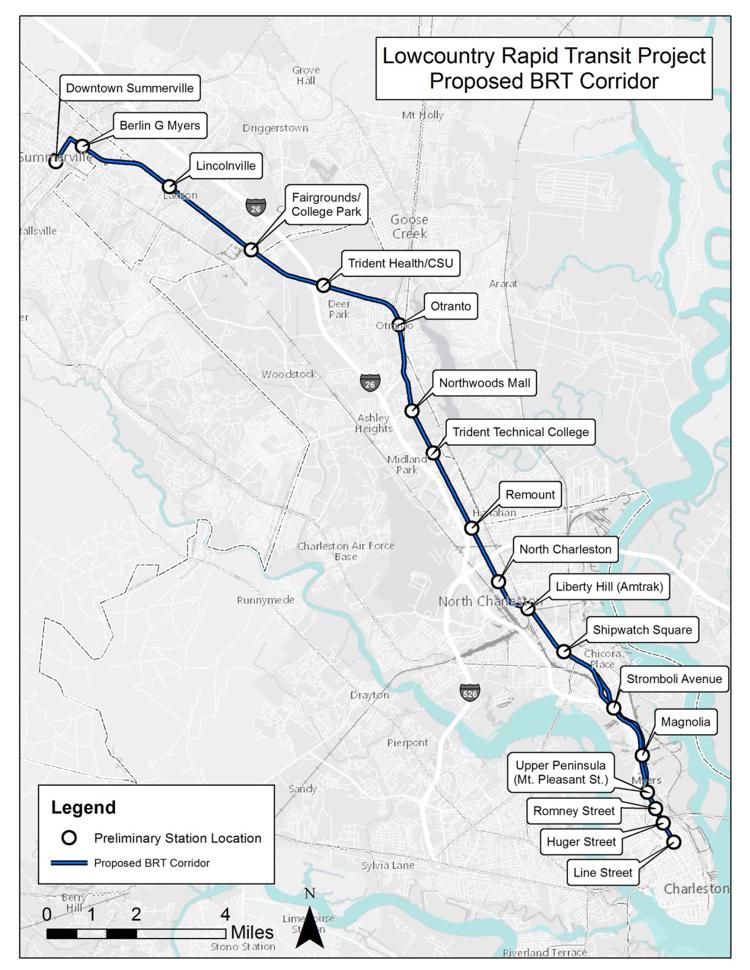 "Besides being equitable, density is your friend," said Emil Malizia a research professor in the Department of City & Regional Planning at The University of North Carolina at Chapel Hill.
He acknowledged that higher density development can be controversial. In the Charleston area, there's practically been a rebellion against multi-story buildings in areas including Mount Pleasant and James Island.
Robbins said local governments and nonprofit groups need to create an affordable housing fund, possibly funded by fees developers could pay for added building density. Without such an effort, he said, "the area will slowly gentrify and continue to decay."
North Charleston, Charleston County and the Coastal Conservation League jointly funded the study, which brought land planners and community developers from other states to North Charleston for a week. Preliminary results were outlined Friday morning before a large audience at North Charleston City Hall.
Several of the city and county officials at the presentation said the plans sounded appealing, although similar to some previous studies. The big question, they said, was how to pay for it all.
"It all comes down to money," said City Councilman Todd Olds. Council members Ron Brinson, Michael Brown, Rhonda Jerome and Bob King made similar comments.
"Having a plan is great, but now it needs resources," Brown said.
Charleston County Councilman Teddie Pryor, who is also a North Charleston employee tasked with the area's economic redevelopment, said the study seemed to assume the government would pay for everything.
A key question the study was meant to address is the best plan for the vacant 10-story Charleston Naval Hospital, and the 23-acre property it sits upon at Rivers and McMillan avenues.
Charleston County owns the property, and had already planned to demolish the former hospital and another building there. The county planned to build new offices for government services, partner on a new transit hub there, and encourage private development on the rest of the property.
The estimated demolition price tag is $6 million. That comes on top of the $33 million Charleston County paid to settle a lawsuit involving a failed redevelopment of the building, and take ownership of the property.
"I first read that you're going to spend $6 million to tear this thing down, and I said, 'That's got to be a bad idea,'" Mazilia said. "My mom never threw anything away."
However, the panel found no workable economic model for redeveloping the building.
"We did some analysis and we concluded that you've got to demolish the building and move on," he said. "The decision wasn't close."
One thing the panel did recommend that differs from the county's existing plan is moving drug and alcohol treatment service to the former Verizon building, which is for sale, next to North Charleston City Hall. 
The panelists said the area around City Hall could be reimagined as a center of civic activity, like Sundance Square in Fort Worth, Texas. Currently, City Hall's neighbors include the vacant Verizon office building and a Regal movie theater that's proposed to be redeveloped as a 300-unit apartment building.
Other Charleston County services that have been expected to go to the former Naval Hospital site at Rivers and McMillan avenues should still go there, the ULI panel recommended. 
Pryor said the problem with that idea is, the county would then be faced with the cost of building a new office building at the hospital site and also buying the Verizon building.
As the panel looked more broadly at the south end of North Charleston, many of their recommendations for improving the area dovetailed with land-use ideas the Coastal Conservation League has championed — higher density buildings along mass transit corridors and narrowing rather than widening some roads in order to make communities more walkable.
"It was good to get some of the affirmation coming in, from outsiders," said Coastal Conservation League Program Director Jason Crowley.
The panel suggested that some North Charleston avenues — McMillan and Cosgrove — should be reduced from four lanes to two, to make them more pedestrian and bicycle friendly. 
Going forward, Muhammad and others hope that the collaboration between the city, county, nonprofit groups and communities will continue.
"If there is not cohesion and coordination between government agencies and community groups, it won't happen," he said.