SULLIVAN'S ISLAND — The racquet sport of pickleball has soared in popularity in the Charleston area and across the nation, and now Sullivan's Island is considering adding four dedicated courts.
What's pickleball? It's played with hard paddles and a plastic ball, like a Wiffle ball, usually as a two-on-two doubles game. The courts are similar to tennis courts, but smaller, which makes the game more appealing to older players.
"It's small tennis or big ping-pong," said Steve Gergick, director of Mount Pleasant's recreation department.
"It really has exploded within the last eight to 10 years, and really within the last five," he said. "It's very, very popular with seniors, but my kids play it in middle school."
Mount Pleasant, Charleston, Summerville and other towns and cities have been adding pickleball courts. Developers are often including them in new home communities as amenities, particularly in active-adult communities. 
"I can tell you there is a very large, and growing larger by the day, pickleball community," said Laurie Yarbrough, Charleston's director of recreation.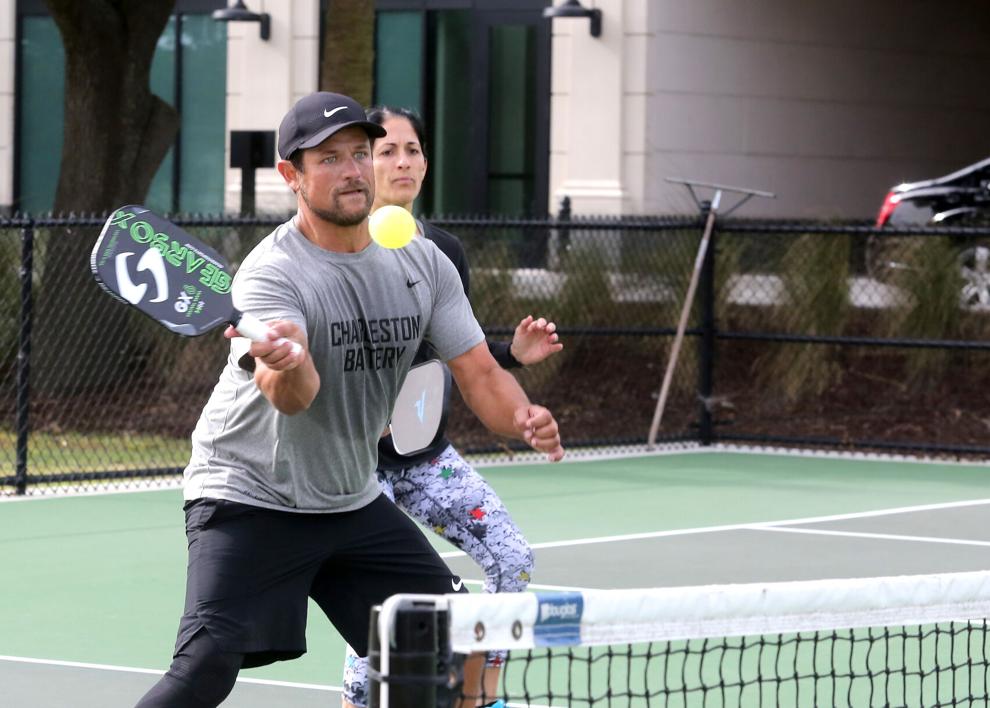 Pickleball courts can be found indoors, outdoors and in senior centers.
"It's easy to learn and it's inexpensive," Yarbrough said. "Build as many as you can, and people will use them."
Sometimes the game is played on tennis or basketball courts that serve dual purposes, with striping for pickleball games and a portable net. Recreation departments have also installed dedicated pickleball courts, as Sullivan's Island is considering.
Sullivan's Island currently has four tennis courts, split between two locations. In both locations one court is dual-striped for both tennis and pickleball.
"In the nicer months there is high utilization of the courts," said Sullivan's Island Administrator Andy Benke. "Some of the residents have requested more."
Sullivan's Island is seeking proposals for design work and cost estimates for up to four dedicated pickleball courts. The town's request for proposals says the courts would be "in the general area of Citadel Street and Middle Street" which is where two of the town's tennis courts are located.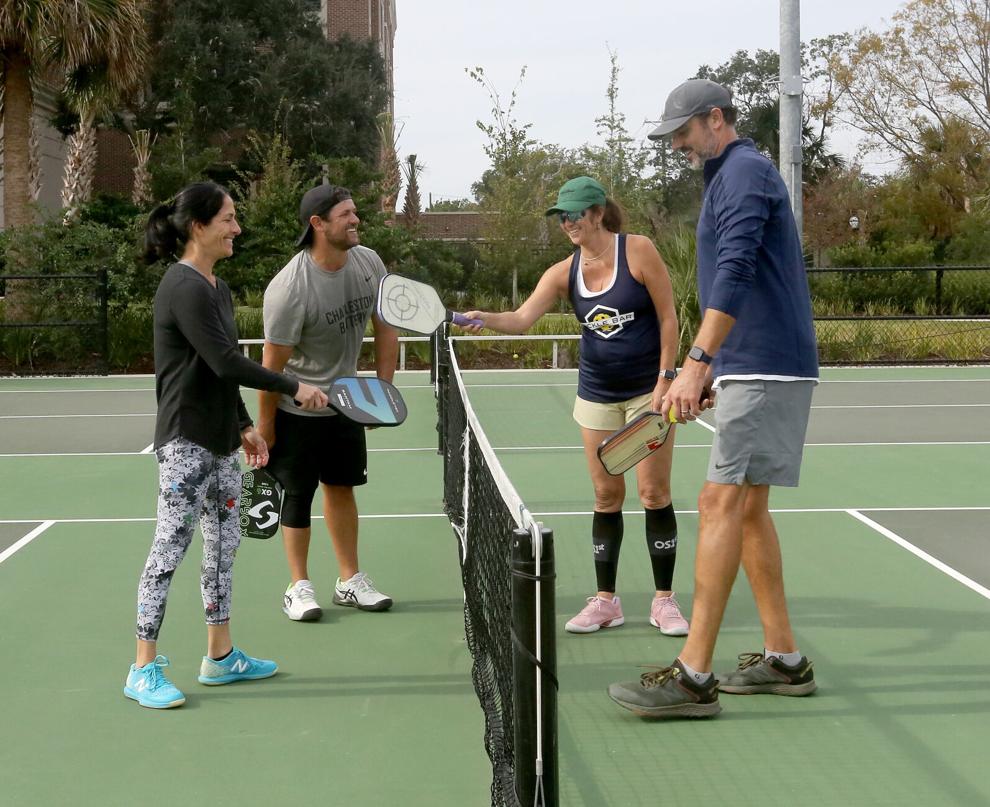 There's an open field there next to the tennis courts, but Benke said the town would need to consider parking, drainage and other issues. Mayor Patrick O'Neil said he's heard some opposition to the idea from nearby residents.
"Nothing is set in stone, or pickleball court material, whatever that is," said O'Neil, who hasn't played the game. 
"Who knows?" he said. "I have no idea what a pickleball court costs."
Benke said it's also possible new courts could be located in Stith Park near Town Hall, which is home to the other two tennis courts, if the town decides to build them. The island doesn't have a recreation department, and its courts are free to use on a first-come basis.