When Charles and Eliza Lucas Pinckney built their grand home along East Bay Street in 1746, they used the best black cypress, dark English brick, and marble. Theirs may have been the finest residence in Charles Towne for its time.
The couple enjoyed a status as close to royalty as it got in the young colonial city. He held a number of high positions, including attorney general, speaker of the Commons and also chief justice. She would change the state's agricultural economy by introducing indigo as a lucrative cash crop. Later generations of the Pinckney family would rank among the finest statesmen to emerge from South Carolina.
Their mansion offered an expansive view of the city's harbor and was built just north of a bridge over a tidal creek — low-lying land the Pinckney family also owned and later would deed to the city on the condition it be used for a public market. Today, it still serves as the City Market.
The home was badly burned in the great fire of 1861, and its ruins came down several years after that. Most recently, the 235 East Bay St. site was home to a coffee shop, then Molly Darcy's Irish Pub & Restaurant. That building has been razed, and plans are underway for a new hotel on the site.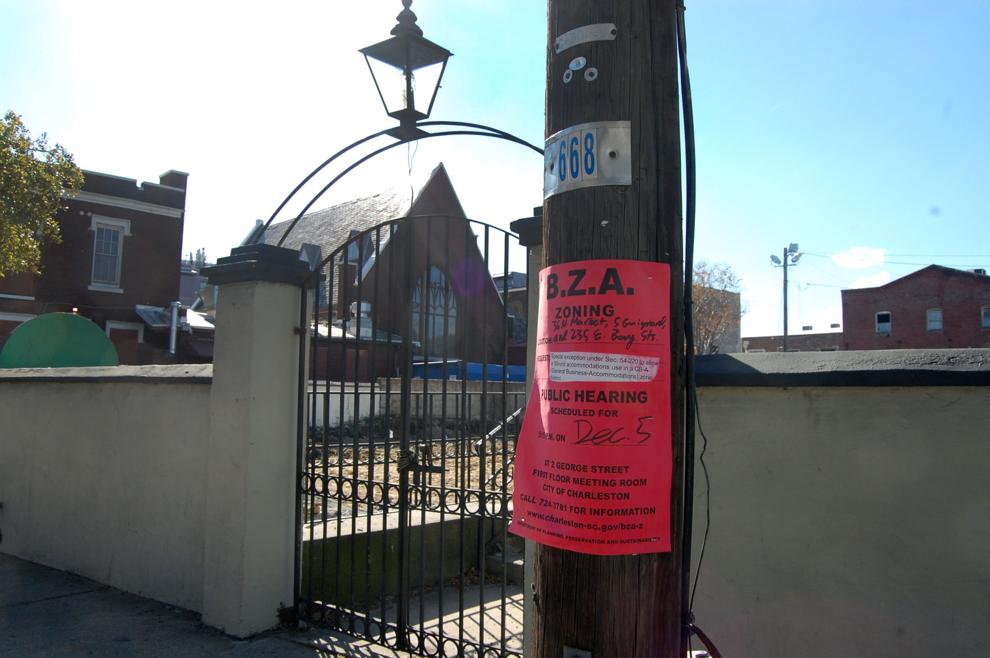 And it appears that hotel project could proceed without any effort to explore the site's archaeology to discover what clues this land can offer up about the city's past.
Delicate negotiations
Charleston preservationists are concerned about this prospect but they find themselves with little leverage. While the city's plans have long called for an archaeology ordinance, nothing has been presented to City Council to date.
Katherine Pemberton of the Historic Charleston Foundation, who has been among those working toward such an ordinance, said she has talked to the hotel developer, Dean Pearce of Pearce Development, about the archaeological opportunity.
But she said she has not won any commitments to do such work. Pearce did not return several messages during the past week.
Those familiar with the conversations said Pearce has been interested but remains concerned about any possible delays that archaeology work might pose. The cost of the work also is an issue, particularly given rising construction costs and the expense of placing a nearby power line underground.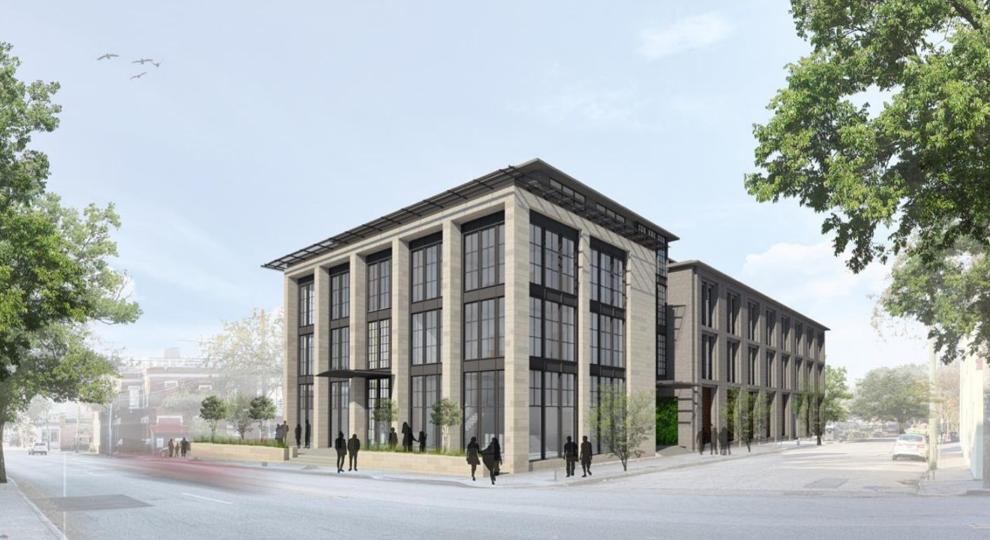 "I always hope for the best but time is running out," Pemberton said, adding that it's not the only site along East Bay Street that soon might be redeveloped without any archaeological work. She said she also has tried to convince the owner of the former site of Charleston Cooks, about four blocks south, to get access to do cursory exploring for signs of the city's 17th century walls, again with no luck.
"I think this (Pinckney mansion) site — and the former Charleston Cooks site — are prime examples of the need for an archaeological ordinance. These were both early sites on the colonial waterfront that we need to know more about," she said.
"There needs to be a common sense approach where we can accommodate the needs and time frame of developers without losing forever our archaeological record and our history," she added. "Once it's gone, it's gone."
'Almost like a map'
The potential loss of the Pinckney's site archaeology already is getting noticed beyond Charleston.
Ralph Harvard, a New York architectural historian and preservationist who occasionally works in Charleston, has been trying to raise awareness about the Pinckney site.
Harvard noted the earlier construction methods did not do as much damage to the city's archaeology because their foundations weren't very deep. In fact, an archaeological dig under City Hall years ago found ample evidence of the site's earlier history as a beef market, evidence that remained despite the building's early 19th century foundation.
"Until the mid-20th century most sites were safe. They didn't dig down so deeply," Harvard said. "This Pinckney site will be destroyed. You can never find it. It will be gone. It's not like it will be down there for later. It's arguably the most important site in colonial Charleston."
Pinckney's home was one of the city's first with major architectural flourish, including four imposing stone pilasters and a stone belt course, and it predated the Miles Brewton House at 26 King St. by about a generation. Harvard said before this house in 1746, planters built grand plantation homes but more modest residences in the city.
"After this house was built, all of a sudden townhouses became much more glamorous, with everyone trying to keep up with the Pinckneys," he said. "No houses had marble decoration in the 18th century except this one."
According to a detailed description of the house's construction in "The Dwelling Houses of Charleston," the house was unique because it had a kitchen and offices in its basement and lacked extensive piazzas. On the property's northern edge, a long row of servants' rooms, stables and coach-houses were built. The lot, one of the largest in town, also included a vegetable garden and grass plats with flower beds.
Harvard said it's not just signs of the grand mansion that might be hidden in the dirt: The site also could contain evidence from the slave quarters and work yard.
"The house is important, but the service yard is right there. It shows up in the drawings," he said. "It's almost like a map of exactly where to dig. It's amazing."
Pinckney's foreman, John Williams, supervised the carpenters' and joiners' work and seems to have acquired his freedom by doing such a good job.
What will happen next?
Several other historic colonial cities, such as St. Augustine, Fla., and Alexandria, Va., have ordinance requiring archaeological work.
While Charleston's plans have called for something similar, it's been difficult to nail down the details, and preservationists and city officials have found more pressing issues at hand. Even the archaeological loss of the Bennett Hotel site, just north of the Revolutionary War Siege of Charleston fighting, did not turn the tide.
Supporters of an archaeological ordinance admit one challenge they face is they can't say for certain what's being lost. Charleston Mayor John Tecklenburg has said he's open to the idea of an archaeological ordinance but his first priority has been rewriting the guidelines for the city's Board of Architectural Review.
Meanwhile, with the city's increasing costs and affordable housing crisis, adding still more regulations to development could cause prices to rise higher still. And the city has had some archaeological successes on publicly owned sites.
In February, the foundation gathered together a diverse group of residents, developers, preservationists and archaeologists to begin drafting an archaeological ordinance that they all could live with. 
"Charleston is such a leader (in preservation) above ground," Pemberton told the group, "but Miami, Florida, has an archaeological ordinance, and we don't. We think Charleston deserves more than that."
However, the conversation also revealed how complicated drafting such a plan might be. Some major questions include:
Which parts of the city would be affected? Only the oldest part of downtown Charleston? Or even sites in the suburbs?
What kinds of properties would fall under the ordinance? Only large developments or even private homes?
How much archaeological work would be required, and what would it cost?
Would additional requirements kick in if something significant is found?
What fees would be involved, and how would archaeological work affect a development's time frame? "
Justin Ferira, a developer who attended the foundation's workshop, said, "I do think the devil is in the details as far as implementation."
And it remains unclear when those details might be worked out, or even if they can be worked out to a point where a majority of City Council would view an archaeological ordinance as a good idea, a necessary step to understand and preserve a hidden part of the city's past.
Until then, preservationists and others interested in archaeological will keep having quiet discussions with property owners, hoping for the best but also fearing the worst.