Charleston soon will mark a modern milestone: The 100th anniversary of the city's owning its own water system.
To observe the October occasion, the Charleston Water System isn't burying a time capsule but it has been digging one up.
Last week, the utility cut in Marion Square to uncover a cast iron pipe — a remnant of the 19th century well that amounted to a great leap forward in Charleston's long struggle to provide plentiful, potable water.
It was completed in 1879 at a cost of about $3 million. It reached 1,970 feet deep, produced about 700,000 gallons a day (at a hot 97 degrees) and was the city's main water supply until 1904.
"It was the first one that produced enough water and enough pressure to have value to the city," said Andy Fairey, Charleston Water System's chief operating officer.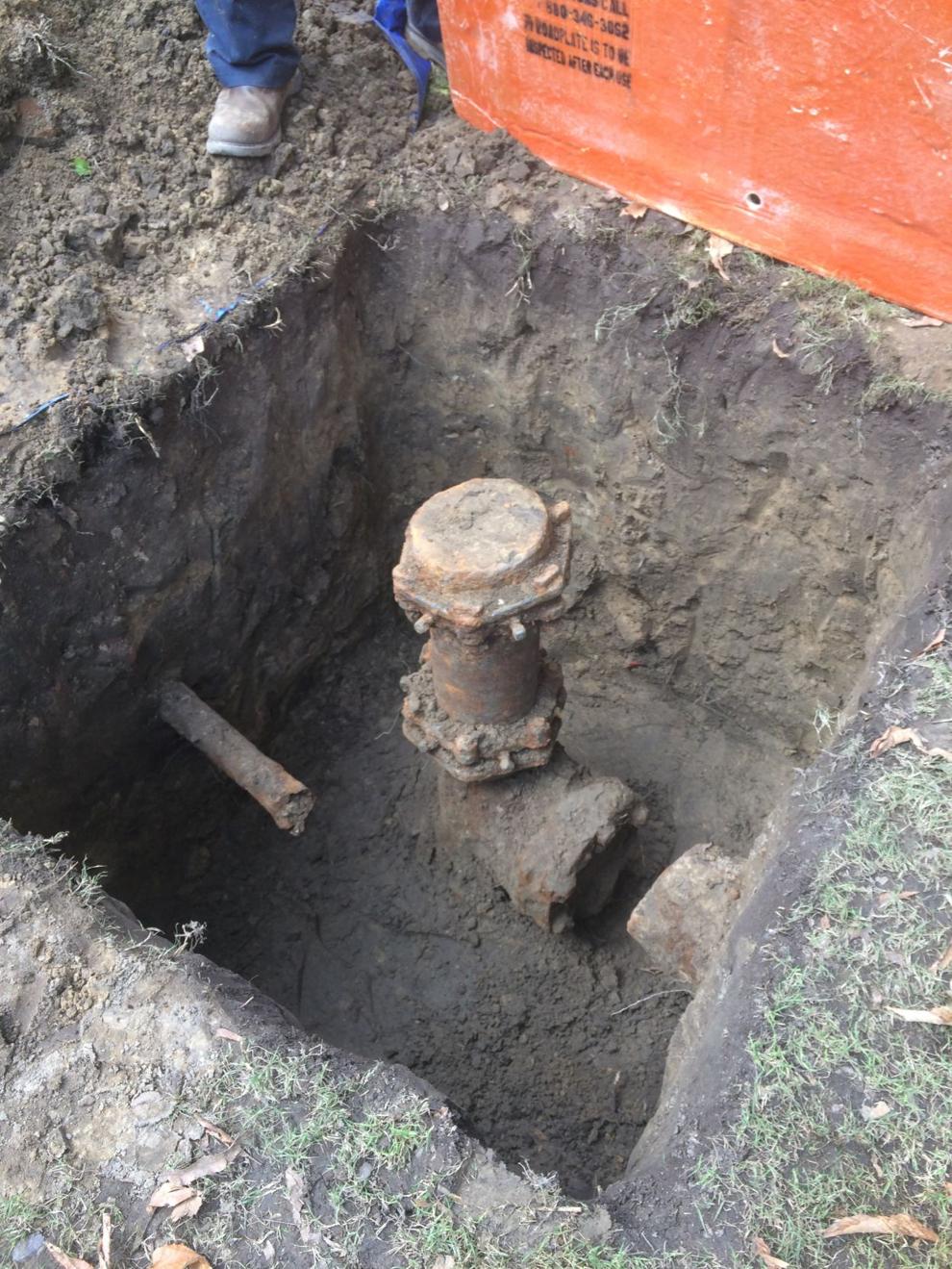 The city had an earlier, far less successful well at Meeting and Wentworth streets. Begun after 1823, it took years to complete, reached only 1,260 feet deep and produced a relative trickle. Before that, residents relied on their own shallow wells or collected rain in cisterns.
The well excavation is not simply a historic curiosity, said Kin Hill, Charleston Water System CEO. The utility encased the well head in a new vault that makes it easily accessible.
"Continuous access to the well allows entities such as the United States Geological Survey, South Carolina Department of Natural Resources, and the South Carolina Department of Health and Environmental Control to study water levels and other parameters that may be of interest in the future," Hill said.
Brooke Czwartacki staffs the Charleston office of DNR's hydrology staff and said she will be grateful to have easy access to the well, which reached into the Middendorf Aquifer (also known as the Charleston Aquifer).
"It's a heavily used aquifer in the Charleston area," she said, adding that readings from Marion Square will improve the accuracy of future mapping of the Middendorf. "We always love to have more wells."
The aquifer still supplies water to Mount Pleasant and the Isle of Palms. Its relative health was at the forefront of a recent controversy over Google's Berkeley County Data Center, which proposed withdrawing 1.5 million gallons of water from it. The company is revising its application.
Bruce Campbell, a groundwater specialist with the U.S. Geological Service in Columbia, said the Marion Square well is rather narrow and not far from other more recent wells that could provide similar information. He has no plans to make measurements there anytime soon.
"The well in Marion Square is very interesting historically, but obviously nobody has measured any water levels in it for a long time," he said.
Still, providing reliable and easy access to it might be more than just an historic preservation move. The well could produce water in case of a future emergency, Fairey said. It would need some treatment before it's safe to drink.
The Marion Square well was connected to a spigot located further down Calhoun Street at Rutledge Avenue — and that well water was used briefly as a water source following Hurricane Hugo in 1989.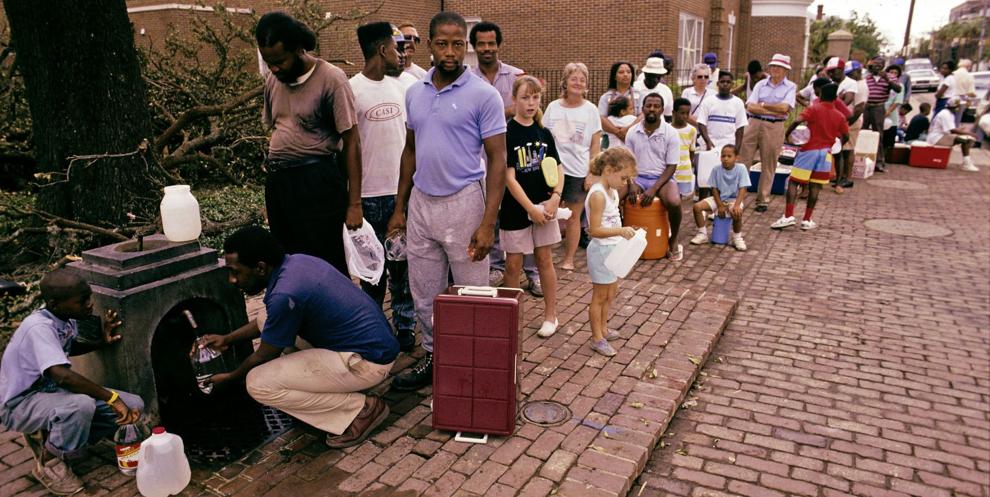 Shortly afterward, the faucet was converted to the city's regular water supply.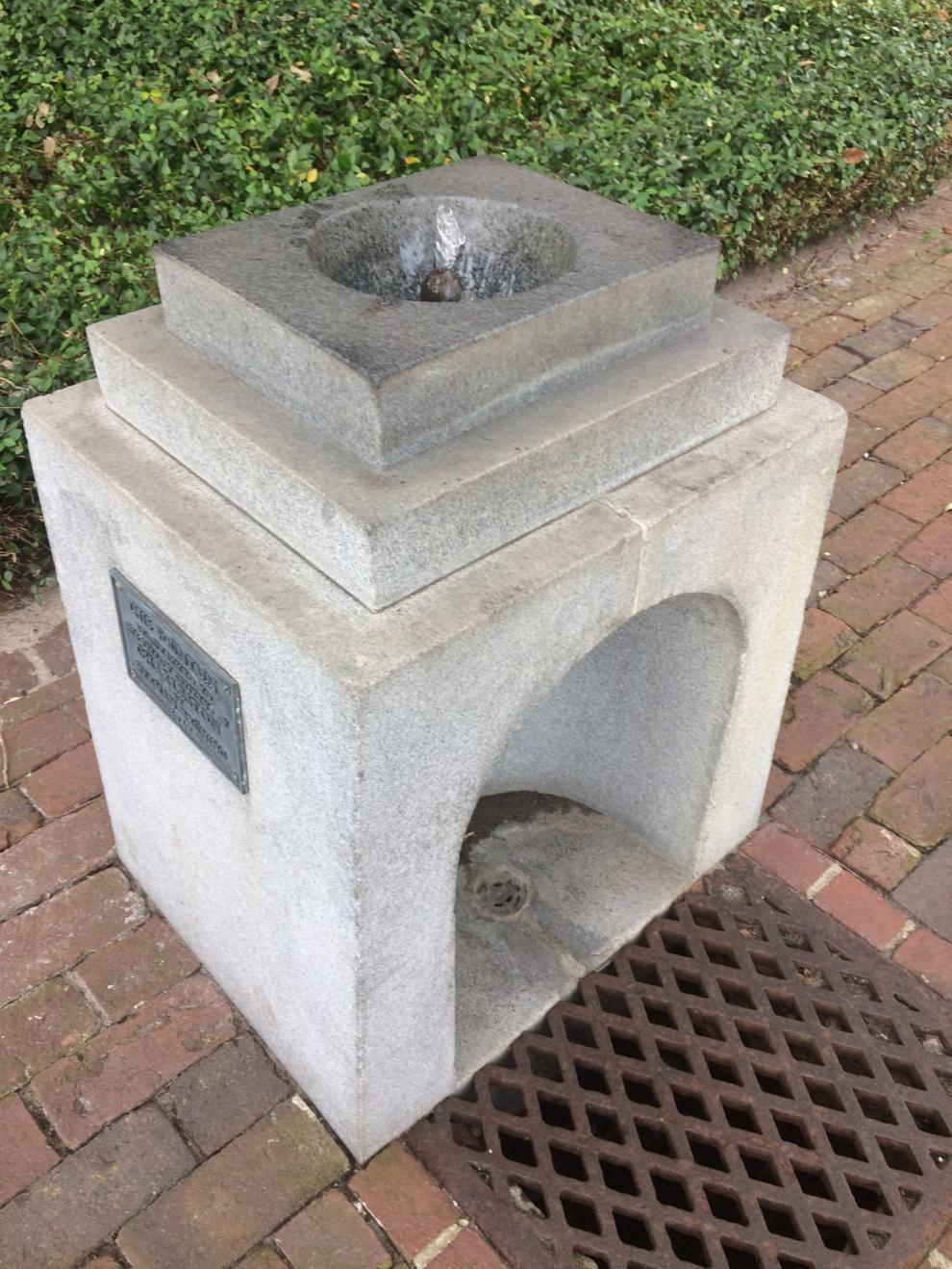 Before starting the recent work in Marion Square, the utility used both old records and ground-penetrating radar to determine where to dig.
"You wouldn't know it's there right now because it's a few feet below grade," Hill said.
Those records proved fuzzy. While some thought there were as many as three artesian wells in Marion Square, it became clear there is only one in the square but two others on George and Hanover streets.
While the Marion Square well produced more water than any well in the city's history, Charleston's struggle with a reliable water source wasn't slaked for long, according to Charleston Water System's new history book compiled by utility archives and records manager Theresa Williams.
In the early 20th century, the city's supply became so depleted that service was available only during certain hours, or in case of a fire.
"It was not (an) uncommon occurrence to have a false fire alarm turned in by someone who desired to fill his bath tub," Williams' book notes.
By 1904, the city and the Charleston Light and Water Co. dammed Goose Creek in a spot that was then called the Saxon Pumping Station — later incorporated and renamed "Hanahan" in honor of engineer J. Ross Hanahan.  
In 1916, heavy rains led the Goose Creek dam to burst and its reservoir to drop. In 1917, city voters agreed to buy out the company and create the city's first publicly owned water utility. It long was known as the Commissioners of Public Works and more recently, the Charleston Water System.
One hundred years later, the utility plans a small public event Oct. 12 to dedicate a new historical marker on Marion Square along Calhoun Street.
The marker, located just feet from the newly installed well vault, will describe the city's earliest efforts to find a reliable, public source of water.