WALTERBORO — Officials said Raniya Wright's death was explainable and clear: There was no bullying and no evidence that the classroom fight caused the fifth-grader's death. And there will be no criminal charges.
But Raniya's family and their attorneys contend there is more to the story.
Fourteenth Circuit Solicitor Duffie Stone, Colleton County Sheriff R.A. Strickland and Coroner Richard Harvey announced the initial findings of their investigation into the 10-year-old's death during a news conference Friday.
In the more than three weeks since Raniya Wright collapsed at Forest Hills Elementary School in Walterboro and died in a hospital two days later, her parents, the community, and observers across South Carolina and beyond have grappled for answers.
With few facts released publicly until Friday, rumors and misinformation spread. The long-awaited autopsy results were expected to provide much-needed answers.
Officials determined that Raniya died of natural causes. She suffered from a preexisting medical condition that caused a blood vessel in her brain to rupture, Stone said. Investigators and medical professionals concluded that the classroom altercation, described as a "slap fight," played no role in her death.
In the rural South Carolina town of Walterboro, the death of a fifth-grade girl after a fight with another student has prompted shock and outrage, and left the community with more questions than answers.
Raniya's mother, Ashley Wright, and her attorney countered that they believe "the Colleton County School District will be held accountable for the events leading up to the death of Raniya Wright." They detailed what they said was a long history of Raniya being bullied by the same girl. Wright said she had complained to teachers; officials said they had no record of such.
Stone said in his role as a prosecutor that there was no cause for criminal charges. Investigators said everyone in a position of authority — from teachers to medical personnel — did everything according to protocol and policy.
Wright and her attorney said they aren't ready to accept those findings.
The classroom altercation
Officials with the Colleton County Sheriff's Office and Wright's attorney on Friday offered starkly different versions of what transpired in Raniya's classroom on March 25.
Wright's lawyer, Summerville attorney Margie Pizarro, hired an independent investigator, a retired law enforcement officer, to look into the case.
Colleton County Sheriff's Maj. Jason Chapman said detectives and forensic investigators formed their conclusions after speaking with teachers, other staff and students in the classroom that day. They processed the classroom for evidence as if it were a homicide investigation, he said.
Authorities collected seven hours of school surveillance video, though there was no footage from inside the classroom.
To piece together what happened, forensic investigators interviewed students who reenacted what they said they saw.
Raniya and the other girl had been verbally fighting all day.
Pizarro said the ongoing spat began in gym class under the supervision of two teachers. The family's private investigator reported that the other girl taunted Raniya and told her she wanted to fight. Pizarro said another student intervened while the teachers did nothing.
Chapman disputed that claim, saying it was the teachers who separated the girls in gym class.
Pizarro said the verbal altercation continued later that morning as the girls stood in line for lunch.
Then their argument escalated that afternoon as they were sitting in their classroom of 15 students.
Chapman said detectives believe Raniya got up and punched the other girl in the back of the head, which prompted the girl to stand up.
In the seconds that followed, Chapman said the two girls ended up in a front corner of the room, just behind the substitute teacher's desk.
Pizarro's version contradicted law enforcement's account.
Reading from her independent investigator's report, Pizarro said the other girl had first attacked Raniya from behind after Raniya stood up. She said the girl then put Raniya in a headlock and used her free hand to punch Raniya in the head "over and over."
Raniya was slung into a filing cabinet, Pizarro said. Students said they saw an object fall onto her head, Pizarro said, and the back of her head hit the edge of a bookshelf.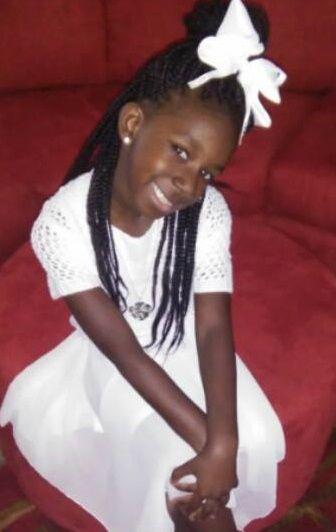 Chapman said that while the students used the words "chokehold" or "headlock" in describing the incident, what they reenacted showed something different. He said the children demonstrated that the other girl pressed her hand onto the back of Raniya's head, as if to push Raniya away.
Raniya was partially bent over at the time, Chapman said. Investigators believe that her backside, not her head, bumped into the cabinet. He said the object that fell was a 3 x 3 picture frame that didn't weigh much.
"It wasn't up high enough to fall on her head," Chapman said.
He said the substitute teacher was sitting at the desk and stepped in to separate the two girls within seconds. An administrator also responded.
Officials said neither Raniya nor the other student involved complained of injuries after the altercation.
Not long after, in the assistant principal's office, Raniya complained of a headache and was taken to a nurse's station around 12:48 p.m.
There, she went down to her knees complaining of dizziness. Then she vomited. The nurse assessed her vitals, blood pressure and breathing. She vomited a second time and then became unresponsive, authorities said.
Staff at Forest Hills called 911 at 1 p.m. and reported that she had collapsed.
"We have a student that is unresponsive in the nurse's office," a staff member said, according to the 911 call. "We're trying to get in touch with her parents."
Wright said her daughter never woke up.
Someone knows the details of what happened to Raniya Wright, but few have provided answers to the public in the days following the Forest Hills Elementary student's death on March 25. But with no answers, everyone is left with the usual, looming questions of the human condition. Why do some die young?
Headaches and pains
Both Wright and law enforcement officials agree: Raniya suffered from headaches.
Stone, citing medical records and tests, said those headaches and dizziness were likely indicative of a pre-existing medical condition that ultimately caused Raniya's death.
A pathologist and a team of specialists at Medical University of South Carolina determined that Raniya had a condition called arteriovenous malformation, also known as AVM, since birth.
Wright said her family was not previously aware that Raniya suffered from the disorder.
AVMs are abnormal connections of arteries and veins that are considered the "leading cause of hemorrhage(s) in children and young adults," according to a report published by the National Institutes of Health. An AVM rupture occurs when arteries and veins become tangled, causing pressure on the vascular walls.
A rupture can occur in any part of the body, Stone said, citing information from the pathologist. In Raniya's case, it occurred in her brain.
Stone said medical records showed that Raniya had gone to the doctor with complaints of headaches seven times over two years, most recently 13 days before she collapsed. Patients with AVM commonly have "headaches, seizures and focal neurological defects,' according to the NIH.
Speaking to reporters at a Colleton County School Board meeting on Tuesday night, Raniya's grandfather Ernie Wright said no problems had come up at her most recent six-month doctor's checkup.
"My daughter was healthy," Ashley Wright said, adding that Raniya loved playing outside and was active in sports.
Authorities found Raniya unconscious but breathing on March 25 after school staff called 911. She was transported to a local hospital and later airlifted to Medical University Hospital in downtown Charleston, where she died on March 27.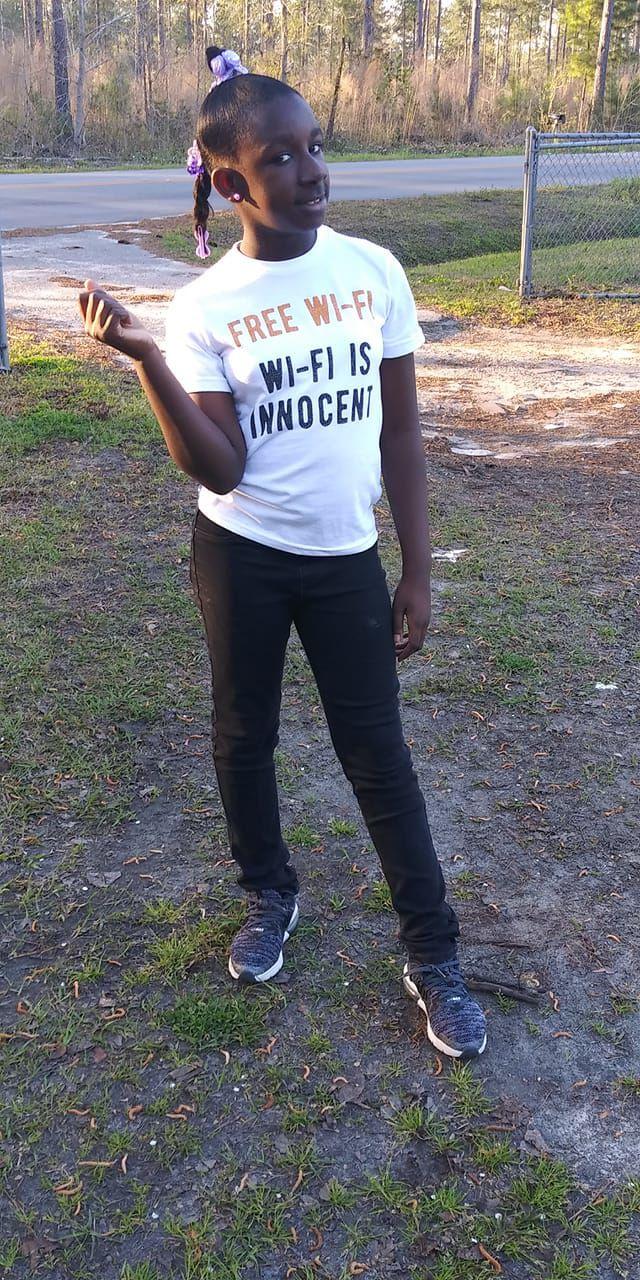 During the five- to 10-second "slap fight" described by officials, Stone said Raniya suffered no internal or external trauma that pathologists could credit with causing the fatal rupture.
"In this case, the science is very clear," Stone said. "The science shows us her death was natural."
While officials said they were confident that the encounter didn't contribute to her death, Wright remained skeptical.
Pizarro said her team has not yet reviewed the autopsy report. They planned to ask medical professionals for more information, including whether the fight could have triggered the rupture in Raniya's brain.
Allegations of bullying
Since her daughter's death, Wright has said publicly that her daughter was repeatedly bullied at school and that "nothing was done" when she said she voiced concerns.
Pizarro on Friday maintained that Wright had spoken to Raniya's teachers about bullying on previous occasions via phone calls and at least one visit to the school. Wright said her complaints involved the same girl involved in the classroom fight.
"She was scared to get teased ... it was the same girl for two years," Wright said.
Colleton County School District Superintendent Franklin Foster said on Friday that an internal review turned up no information indicating that Wright complained to any Forest Hills staff about bullying. Chapman said the same was true for the Sheriff's Office investigation, which included interviews with Raniya's current and former teachers, as well as administrators and students.
Chapman said bullying did not lead to the classroom fight.
"This was simply two children who did not get along and apparently prior to this did not have any incidents," he said.
Raniya's fourth-grade teacher, Debi Price, told police in a recorded interview that she was close with Ashley Wright. Price said she never heard of any issues related to bullying.
Immediately after the incident, the district said the other student had been suspended. Foster on Friday declined to speak about whether that student was disciplined. He said she has been placed in an "alternative learning setting" and will not return to Forest Hills Elementary for the remainder of the year.
Breaking the silence
After the incident, everyone was demanding answers. 
On April 2, Sen. Margie Bright Matthews, D-Walterboro, said on the Senate floor that Raniya took no physical blows in a brief shoving match, but grabbed her head in pain in the principal's office. It was the first glimpse into what had happened.
With officials finally weighing in with the results of their investigation on Friday, Ashley Wright didn't hold back. She said Matthews didn't know what she was talking about.
"I have a comment I need to say about the senator of South Carolina," she said. "I don't understand her back and forth thing she got going on here. I think it's a twist up to me … she wasn't in the class neither."
After her comments earlier this month, Matthews later clarified that she hadn't intended to relate specifics about the altercation.
Chapman said the reason for the prolonged silence was logistical — there was a large number of interviews to conduct and voluminous evidence to process.
Healing has not been easy for Wright; she misses her daughter and she's still shocked she's gone.
"I had to lay by my daughter the night before she passed," she said. "I will never forget the warmness when I laid by her. … That's what's keeping me so strong; she isn't here to tell her story."
Late Friday evening, investigators released files related to Raniya's case. Pizarro, Wright's attorney, said earlier in the day that her team would be combing through them to figure out their next steps.
"While we certainly respect the efforts and the initial findings ... that have been presented to us today, we certainly know that this is not where the story ends," Pizarro said. "This is just the very beginning."
Paul Bowers contributed to this report.