ORANGEBURG — It was early, 7:29 a.m., a mostly quiet weekday morning inside this small city's emergency department, a place well-acquainted with the wail of traumatic death and injury.
Abrian Sabb arrived at the Regional Medical Center's front ER doors. The 23-year-old wore a white shirt and had $100 cash in the front pocket of his pants. His father would later say that he came on a quest for medication to treat schizophrenia.
Sabb walked through the doors, all glass, with his girlfriend and checked in at the ER's unprotected front desk, a wooden workspace that nurses had complained about before as being too vulnerable.
Given the ER provided a critical artery between a community with high-crime areas and life-saving medical care — for wounded gang members and sick babies alike — they worried the front desk provided little security for any of them. It had no protective barrier, no bullet-proof glass, no metal detector, nothing but the unarmed workers manning it.
On this morning, April 10, Sabb waited with his girlfriend. A staff member led them to a private patient room where a doctor and nurse arrived. The doctor ordered lab work.
An hour passed as they filled his orders, then waited for results in this county-owned hospital where about 80 to 100 patients a day receive treatment.
Suddenly, Sabb left his room and rushed out of the hospital.
The nurses did not chase him. They did not call security. Sabb had the right to leave. He was an adult, and no legal paperwork had committed him involuntarily to psychiatric care for posing a threat to himself or others.
The staff couldn't keep him from leaving, even if they'd wanted.
Their work went on. Others patients needed care, too.
Retrieving a firearm
A little over 3 miles away, around 8:40 a.m., a young woman's doorbell rang. The 21-year-old was a friend of Sabb's girlfriend.
She asked who was there.
"Six!"
Sabb, a bulky man, was nicknamed Big Six given his 340 pounds draped over a 6-foot-6 frame. His father would describe him as a big teddy bear.
The woman told Sabb to hold on, that she was getting ready for school.
She and a neighbor would later tell deputies that Sabb kicked in her door and began rummaging around inside. He found the AR rifle his girlfriend had stashed there, one his brother bought him the afternoon before. His father later described it as a .223-caliber "assault weapon."
Sabb fired it two or three times before leaving. 
Then he drove back to the emergency room.
Back to the ER
According to police reports and interviews with hospital staff, the scene unfolded from there in this fashion: 
At about 8:50 a.m., roughly 20 minutes after Sabb had left the ER, two unarmed women sat at the front desk. One was a patient advocate, one a patient technician. Sabb pulled up in a truck.
The gunman emerged holding what looked like a large rifle.
Both women took off down the main ER hall screaming, "He's got a gun! He's got a gun!"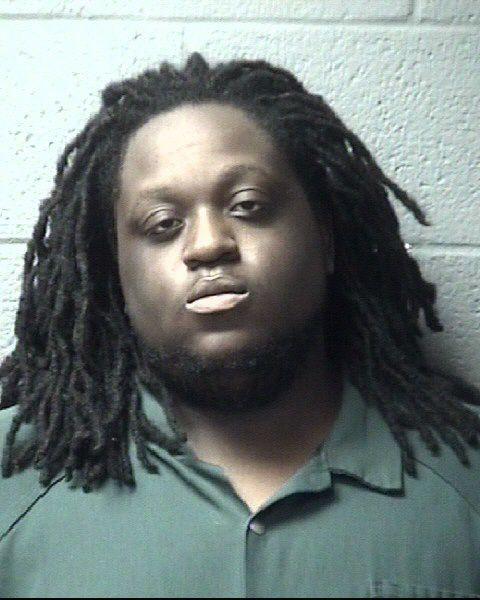 Behind them, he jumped over the front desk and walked down the hall. He didn't start shooting right away. Instead, he walked about halfway down.
Then he began to fire.
Blasts penetrated walls. A fire alarm blared. Screams echoed down the hallway. Patients cowered in their rooms. 
The ER normally had unarmed security guards in the vicinity and, on some nights, an armed deputy. But it was a Wednesday morning.
The nurses couldn't run too far. This was an ER. Patients had emergencies. They still needed care.
In one room, a patient showing signs of a stroke was on a video feed with a neurologist, a baby in the room. A nurse told the doctor not to speak. The baby began to cry.
In another room, staff members were caring for a young trauma patient on a backboard. They lowered her to the floor, pushed the room's refrigerator to block the door and laid down with her.
The patient rooms didn't have locks from the inside to protect them.
A nurse texted a message of fear:
"Active shooter"
Shell casings clattered to the floor.
Dangerous profession
It seems counter-intuitive for professions that save lives, but health care workers nationwide face higher rates of serious workplace violence than those who work in construction or manufacturing, federal data shows.
From 2002 to 2013, incidents of "serious workplace violence," those that required an injured worker to take days off to recuperate, occurred four times more often among healthcare workers than in private industry on average, according to the Occupational Safety and Health Administration.
In 2013, about 80 percent of those incidents stemmed from patient interactions.
The following year, in 2014, an American Nurses Association survey found that more than one in five registered nurses and nursing students reported being physically assaulted and more than half verbally abused. And studies show that many more instances go unreported.
"Too many health care workers think it's part of the job — and that's not OK," said Michelle Arroyo, a nurse at a hospital in Conway who was prompted to act by one especially horrific incident.
In 2017, a jail inmate receiving treatment at a hospital in Geneva, Ill., grabbed a deputy's gun, took a nurse hostage, then raped and beat another nurse for almost four hours before police shot and killed the man. The nurse was shot in the arm.
In response, a group of outraged nurses formed the nonprofit Silent No More Foundation. Arroyo, who is studying these issues as part of her doctorate work, became the group's national assistant director.
Like many nurses, she has been kicked, shoved and spit on.
"We're just trying to do our jobs," she said.
Shootings like the one in Orangeburg are raising awareness of the risks, but there aren't cookie-cutter security fixes, she said. Hospitals, doctors offices, nursing homes and other settings vary greatly. Each has a different layout, different patients, different community, different specific security needs. Each must assess its own risks.
The easiest and most effective universal need, she said, is educating staff to recognize risk and how to minimize it. Then, teach patients and their visitors about expectations.
"It's a high-intensity situation," Arroyo said. Yet, patients and visitors still must follow rules about visitation. They cannot belittle their nurses or yell at them. They certainly can't grab or shove them.
Hospitals also need to better control who comes and goes, she said.
That is precisely what the nurses at Regional Medical Center said they've been requesting. 
What if he'd kept firing?
On that terrifying day, as the gunman walked down the ER's main hallway, he fired several times. Bullets pierced one wall, then another. Near the end of the hallway sat a large nurses station.
The unit secretary, a 66-year-old retired veteran, sat there. 
He tried to get out the back door. But the gunman shot him in the abdomen, causing a devastating injury.
A doctor grabbed the secretary and dragged him to safety.
Sabb would later tell police that he saw a man drop. He set the gun down and put his hands up. When an unarmed security guard approached, he did not resist, a police report said.
People yelled for nurses and a crash cart.
Orangeburg County sheriff's deputies arrived within three minutes and swept the hospital. Colleagues emerged in shock, tearful, even sick. One nurse searched for her best friend. People hugged. The wounded secretary went into emergency surgery.
Police found a long, black gun on the floor near a nurses station. They charged Sabb with one count each of attempted murder and possession of a weapon during the commission of a violent crime.
But the ordeal left many to wonder: What if the gunman hadn't just set down the weapon?
What if he'd kept firing?
The very next day
The very next day, 100 miles up Interstate 26, another gunman entered a different South Carolina hospital. But that one, Laurens County Memorial in Clinton, had its own armed police force.
A little after 2 a.m., one of its officers responded to a call from staff in the emergency department. Kevin Boyce Patterson, who was visiting a patient being treated there, was dragging his father at gunpoint across its waiting room, an arrest warrant later said.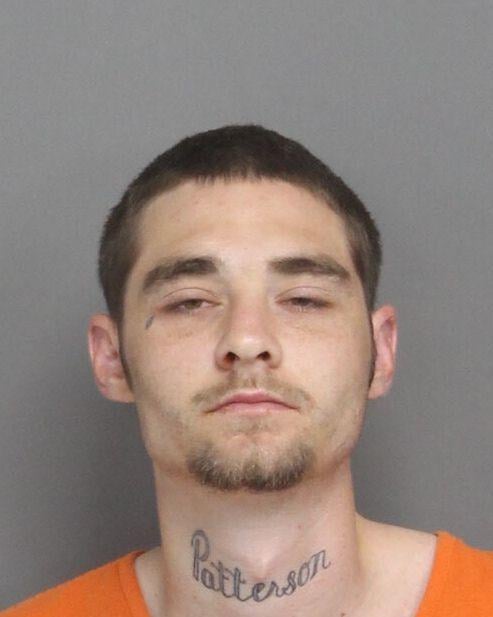 The officer and a state trooper confronted Patterson.
He pulled a weapon. Gunfire exploded.
The officer was hit. He returned fire, striking Patterson in the arm.
Patterson, 27, is charged with attempted murder, kidnapping and pointing and presenting a firearm. The officer was treated and released.
And a whole new set of emergency room staff and patients was left traumatized by violence.
'A scary, scary situation'
A few months before both South Carolina hospital shootings, a nurse at the Orangeburg ER was in a patient room when a young woman in her late teens or early 20s came back. She hadn't registered up front, as required.
"You cannot be back here," the nurse said.
The woman became irate. The nurse tried to escort her back toward the front desk. Suddenly, the young woman's mother appeared, also without registering — and anyone stopping her. The nurse took both to the front and left them at the desk.
She returned to her patients.
Then she heard screaming.
"Get her off her! Get her off her!"
The women had jumped over the same front desk that the gunman would later hop over. They attacked the unarmed female security guard, several nurses said.
"Nothing was changed. Nothing," the nurse said.
She thought, this is ridiculous.
Not long after, she found a new job. (She requested The Post and Courier not use her name due to fear of being blackballed at her new post. Two other RMC nurses and a staff member confirmed her account but feared reprisal for voicing their concerns about safety.)
Before the nurse left, she said, she met with the Orangeburg hospital's chief nursing officer.
"If you all don't do anything, something terrible is going to happen," she recalled warning him. He wrote it all down, promised to communicate her concerns to the administration and thanked her, she said. 
That was in early to mid-February.
"There were no changes," she said.
Several nurses and other staff at the Orangeburg hospital also told the newspaper that the front desk and other lack of security at their facility had worried them before the shooting. 
When they asked for a shield to protect the desk, one said that she received word from the administration that it wasn't in the budget. It wouldn't seem personal to the patients.
Nurse Brieann Austin has loved saving lives in the ER there. But she too worries about safety. 
"We can only request things until we're blue in the face," she said.
Now more than two weeks after the shooting, there is still no barrier to keep front desk staffers safe and access to the ER secure from the general public.
"It's just a scary, scary situation," another nurse said.
The hospital, a nonprofit medical facility, is owned by Orangeburg and Calhoun counties. A board of trustees representing both counties governs it.
Over the past year, Florence County Sheriff's deputies have responded to the hospital dozens of times, according to a Post and Courier review of incident reports detailing those calls.
Among those reports that detailed alleged abuse of staff, a patient became angry she had to wait and stabbed a security guard in the head with scissors. In another, a man told a doctor that he had a right to shoot him and that he was "on my way to have a face to face with you." In another, an irate man told a nurse he would "come show y'all what the f--- I can do." And in yet another, a patient who had been slamming doors in the ER and approached a nurse aggressively later said, "I'm going to knock her the f--- out if she comes back to this room." 
Hospital spokesman Alex Sargeant didn't respond specifically to emailed questions about nurses who said they'd raised security red flags before the shooting. But he did insist that hospital leaders are taking a hard look at many improvements now.
"In the wake of the April 10 active shooter incident, the Regional Medical Center has taken significant steps to increase security and ensure the safety of our patients, families, employees and other visitors," he said in an email. 
Those actions include hiring both armed and unarmed security to work around the clock, as well as a new check-in system. The hospital also is working with local law enforcement to improve preparation and training.
"Further measures are also in process," he added. 
For instance, the hospital has hired Allied Universal to conduct an organization-wide security assessment and provide a plan for implementing recommendations.
"At this time, all options remain on the table," Sargeant said.
Meanwhile, more than two dozen staff members also are compiling a list of security measures to present the hospital's leadership. Among them:
• A physical barrier with bullet-proof glass to protect the front desk.
• A metal detector because patients and visitors sometimes arrive armed.
• Panic buttons that go to directly to local police, saving response time.
And if the administration fails to boost safety?
"It's going to continue to happen," Austin said. 
The new normal
The weekend after the shooting, with their colleague in critical condition, some nurses and other staff returned to work in the ER for the first time. Many were terrified.
A patient arrived who many knew had psychiatric needs. Normally, he was compliant, not one they worried would become violent.
On this night, however, when he didn't get medication he wanted, he warned:
"That's OK. I'll go home and get my gun."
He didn't. But the staff watched the front desk even more warily.