What started as a regular day for North Charleston teacher Leslie Sullivan turned into one she'll never forget after she was surprised with a $25,000 national educator award.
Sullivan, 36, is a social studies teacher at Palmetto Scholars Academy, a sixth- through 12-grade charter school off Dorchester Road. She was named the recipient of South Carolina's only Milken Educator Award this year during a surprise school assembly Tuesday morning.
Sullivan has spent her nine-year teaching career at Palmetto Scholars Academy, where she's been praised for her innovative classroom approaches and her passion for students.
"She really puts her heart and soul into making a difference in kids' lives, and it's not just about learning social studies, it's about making it come alive and being a part of the world," said Principal Tim Gott. "She wants them to be active citizens."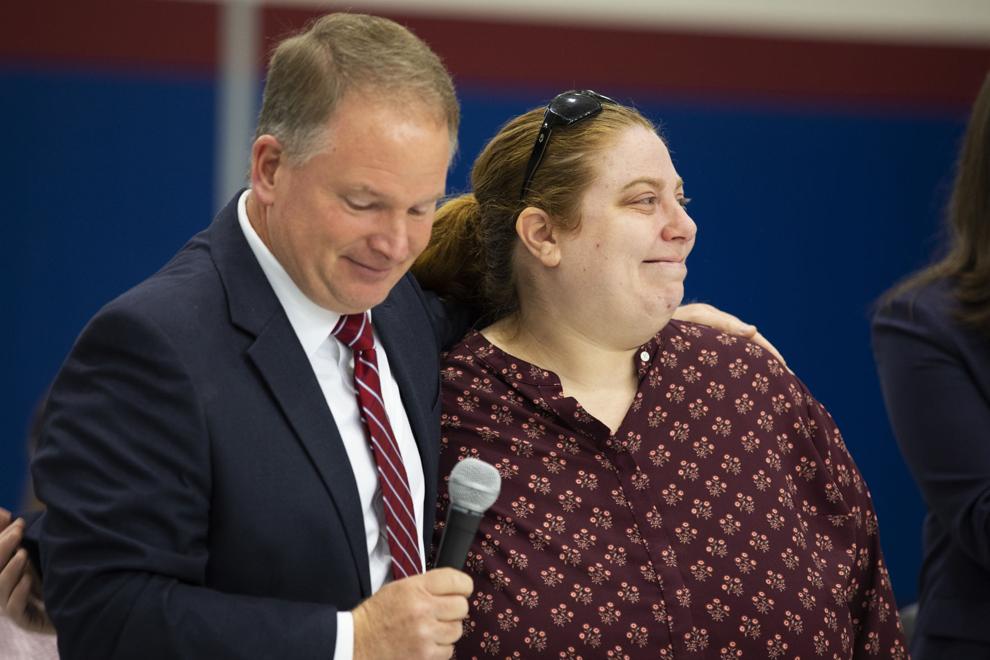 Sullivan's students re-create Civil War battlefields out of dough, participate in Socratic seminars and engage in lively debates that explore political and cultural dynamics, Gott said. She also serves as the grade-level chair for 10th and 11th grades and advises the school's student government team.
On weekends, she helps her U.S. history students prepare for their Advanced Placement exams, with notable results: 73 percent of her students earned passing scores, compared with the state average of 57 percent.
Her hard work has paid off.
Described as "The Oscars of Teaching," Milken Educator Awards aim to recognize "unsung heroes" of education and encourage young teachers to stay in the classroom, said National Institute for Excellence in Teaching Communications Director Jana Rausch.
Sullivan will now join an "elite network" of more than 2,800 other recipients across the country.
The awards are distributed annually by the California-based Milken Family Foundation.
In addition to public recognition and praise, the award also comes with a "no-strings-attached" $25,000 check that teachers can spend on whatever they want.
"We have many who have made down payments on houses with the money, they've bought cars, they've even adopted children. It's even been able to allow them to really live their dream," Rausch said.
Sullivan said she plans to use her award to make a dent in her outstanding $70,000 in student loans.
"I'm very excited to be able to start paying that off, especially as I'm becoming more nervous about whether this teacher student loan payment option is still going to continue to be available," she said, referring to President Donald Trump's recent budget that proposes eliminating a national student loan forgiveness program.
The financial award can be especially important for early- to mid-career educators, Rausch said, many of whom still have student loans to repay and notoriously low salaries.
"For some, $25,000 is half their salary or even more. It's really been a way for them to invest in something they've always wanted to do," she said.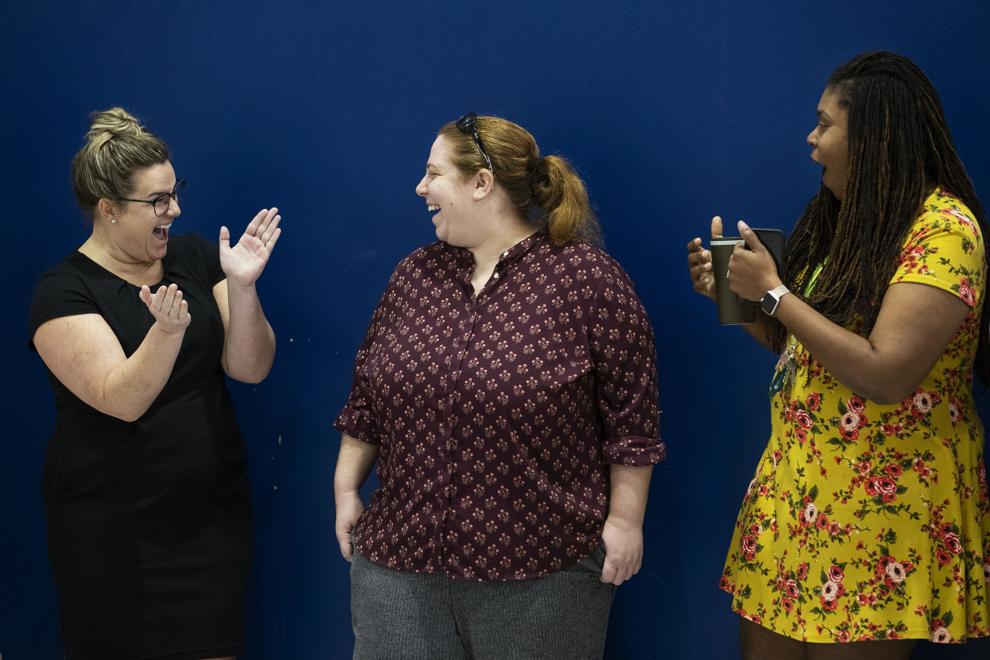 National Institute for Excellence in Teaching CEO Candice McQueen and S.C. Superintendent of Education Molly Spearman presented Sullivan with the award before a gymnasium full of cheering students and colleagues.
"The crux of it is this huge public assembly. We hope that students leaving that assembly will possibly consider a career in education," Rausch said.
Up to 40 educators across the country are selected every year, and it's impossible for anyone to nominate themselves. The entire selection and vetting process is secretive — the students don't find out about the award until the teachers do.
The Milken Family Foundation has delivered more than $70 million in unrestricted financial awards to teachers since the award was founded in 1987.
"I'm so proud of my school and I'm so grateful for the Milken Foundation, but also to be able to work for such an amazing place where I have students that make me want to come to work and be my best because I think they're amazing," Sullivan said.