The scent of grill smoke and the thump of bass from a radio station truck announced the opening of North Charleston's newest city park Tuesday afternoon.
As public parks go, the new Waylyn Park at 2678 Olympia Street is standard-issue: a small green space, a basketball court and a playground in a bed of wood chips.
But for the neighbors who brought their kids to check it out Tuesday, the park had the potential for something greater. It could be a catalyst for change.
Dorchester-Waylyn and Dorchester Terrace, a pair of working class neighborhoods near Dorchester Road and Interstate 26, have a reputation for violence. They were the site of four homicides in 2016 and eight in 2017. This year, March 2 brought the shooting death of 18-year-old Vaughn McFadden near some train tracks in the Waylyn. Kayron Mitchell, 27, died in a shooting less than two blocks from the park site on March 18.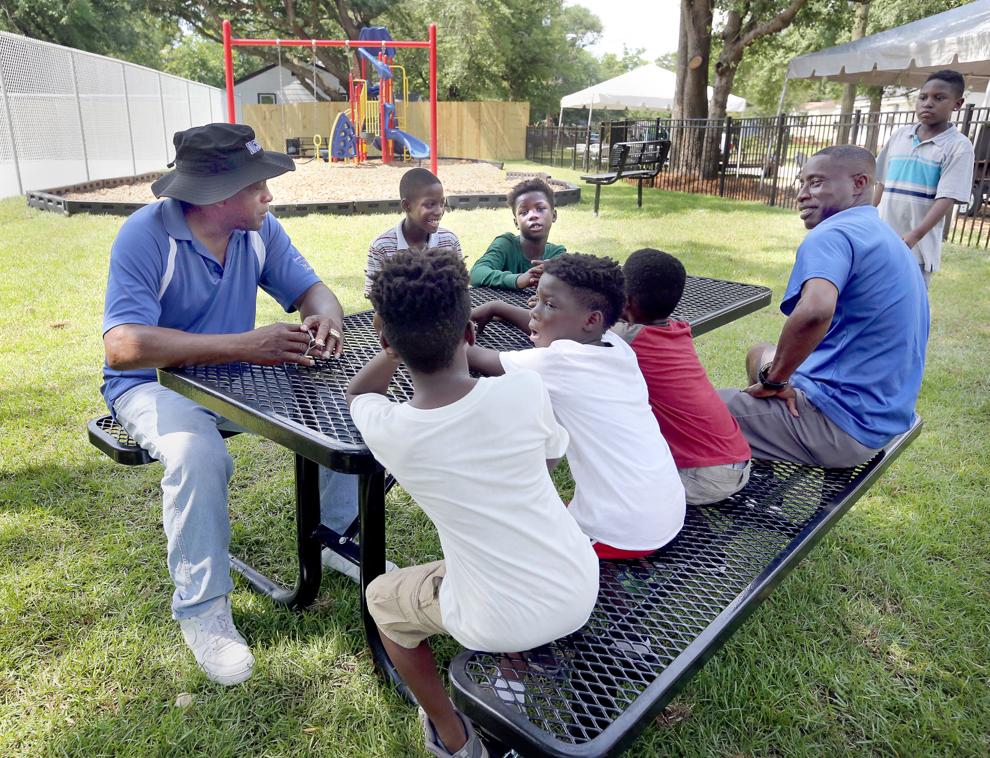 From a wing-backed chair on her front porch facing Olympia Street, Jessica White has watched the new park spring up over the past year where a vacant lot and a derelict vacant house once stood. A mother of three, she said kids didn't have much to do in the neighborhood before. Some used to play on the playground at nearby Burns Elementary, but not since demolition crews cleared the site for a new school building last year.
"Hopefully it will bring good times. We'll have cookouts and basketball games," White said. "Time will tell."
Neighborhood President Tanang Williams said Dorchester-Waylyn's community watch program will play a role in making sure the park remains a safe place for kids and not a hangout for troublemakers. Designated block captains will be keeping close watch, she said, and the neighborhood association is planning to host games and community events there.
"It's going to take all of us to keep it a safe place," Williams said.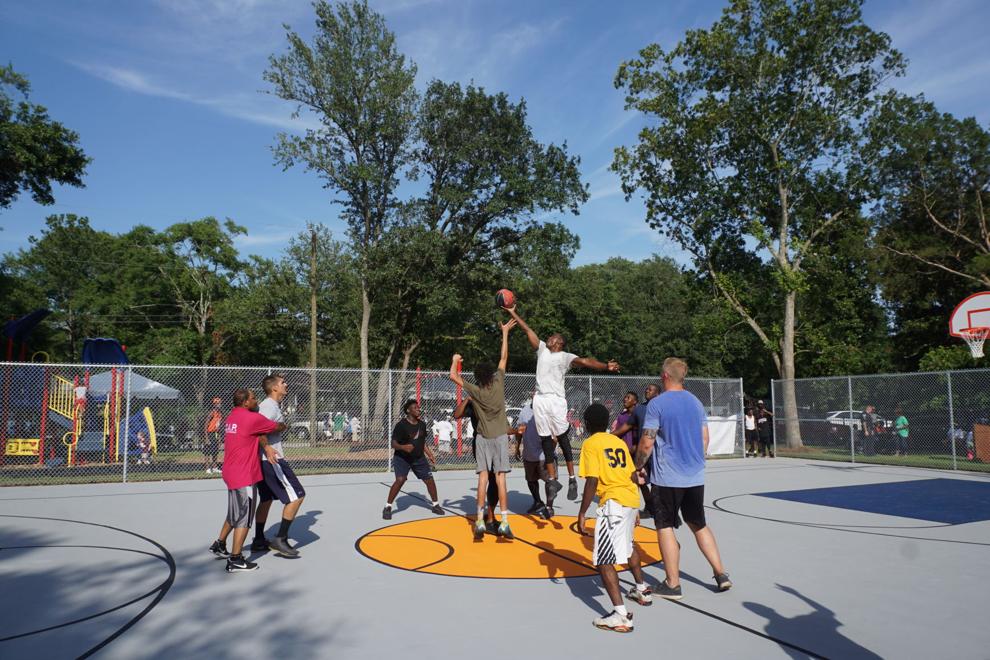 North Charleston Police Chief Reggie Burgess has been seen walking the streets of Waylyn multiple times this year holding a sign that said "Stop the Violence," prompted by the homicides in March. At the grand opening Tuesday, he looked on as police officers and Waylyn residents broke in the new court with a pickup basketball game.
Mayor Keith Summey, also in attendance, said the city would work with the neighborhood to make sure the park remains safe.
"If it's unsafe, we will make it safe," Summey said.
Waylyn Park cost about $225,000 to build, including a $25,000 donation from Boeing to buy playground equipment. City Council member Dot Williams led the push to fund the park, partly with discretionary funds that each council member is allotted to spend in his or her district.