North Charleston police are asking for the public's help after they say a person opened fire at a group of people inside a store at Northwoods Mall on Friday.
The shooting, which happened just after 3 p.m., sent shoppers running but did not result in injuries. 
Police released surveillance photos late Friday of people wanted for questioning in connection with the incident.
Surveillance cameras captured the shooting inside Champs Sports, a shoe store. North Charleston Police Deputy Chief Scott Deckard said an individual fired at a group of "targeted victims" who had walked into the store. 
Video footage showed the suspect leaving the mall through an emergency exit.
Witnesses reported seeing the suspect discard a firearm, which police later recovered, in some bushes, Deckard said, adding that the gunfire was an isolated incident. 
The suspect remained at large as of Friday night.
Police did not state whether any of the people shown in the provided surveillance photos is the suspect.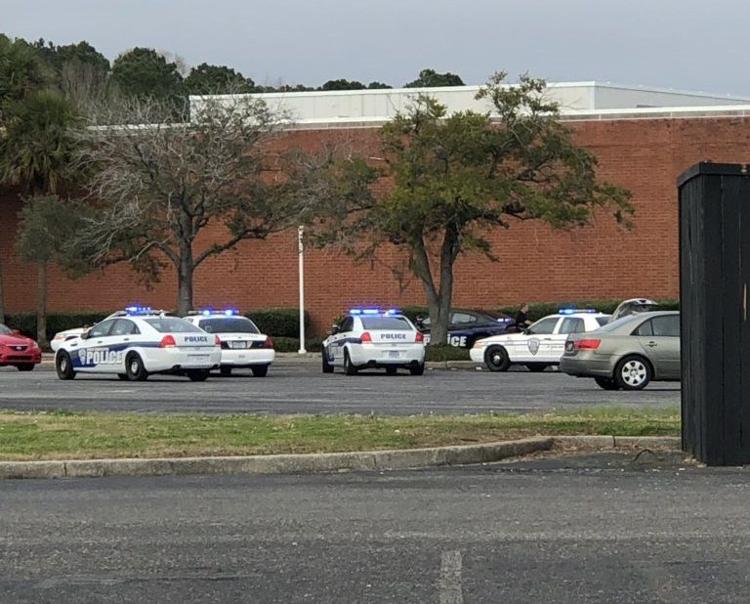 Kathryn Siders, 25, said she was working out at Planet Fitness when she noticed people running for the door. She had headphones in and didn't hear the gunfire. 
"Everyone started running," said Siders, who left her phone behind and followed the others. "Some nice guy was holding the door for everyone as people started running out."
Shoppers and employees at Northwoods Mall have felt a similar panic in the past. People inside the mall bolted for the exits in July 2017 after a man fired a shot during a fight with another person inside Lim's clothing store. No one was injured in that incident. 
Anyone with information on Friday afternoon's shooting or who knows the identities of the people shown in the surveillance photos is asked to contact Detective S. Andrews at 843-740-5875, 843-708-0352 or andrewss@northcharleston.org.