When North Charleston Mayor Keith Summey envisioned creating the state's largest competitive aquatic center, the cost of steel wasn't much of a factor. 
Recent tariffs, however, have sent the cost of steel skyrocketing for construction companies. Bids for the pool's construction came in over budget by about $1.5 million. 
In an effort to secure extra funding for both the pool and the city's planned three-gym complex — and to chip away at $15 million of needed repairs to the Performing Arts Center and the Charleston Area Convention Center — City Council voted 9-2 on Thursday to borrow $8 million by issuing bonds. 
Councilman Todd Olds and Councilwoman Virginia Jamison voted against the new debt. Olds warned these facilities would bring undue burden on taxpayers.
To emphasize his anger, he slammed his iPad onto the council table.
"This is ridiculous," Olds said. "It is time we stop this city from these kind of projects." 
Tourism-related tax revenues are what will fund the construction of the pool and the gym and the repairs to the Performing Arts Center and Convention Center, and these taxes are mostly burdensome to tourists, city Finance Director Warren Newton explained. 
In 2017, the city raked in roughly $13 million from accommodations and hospitality taxes.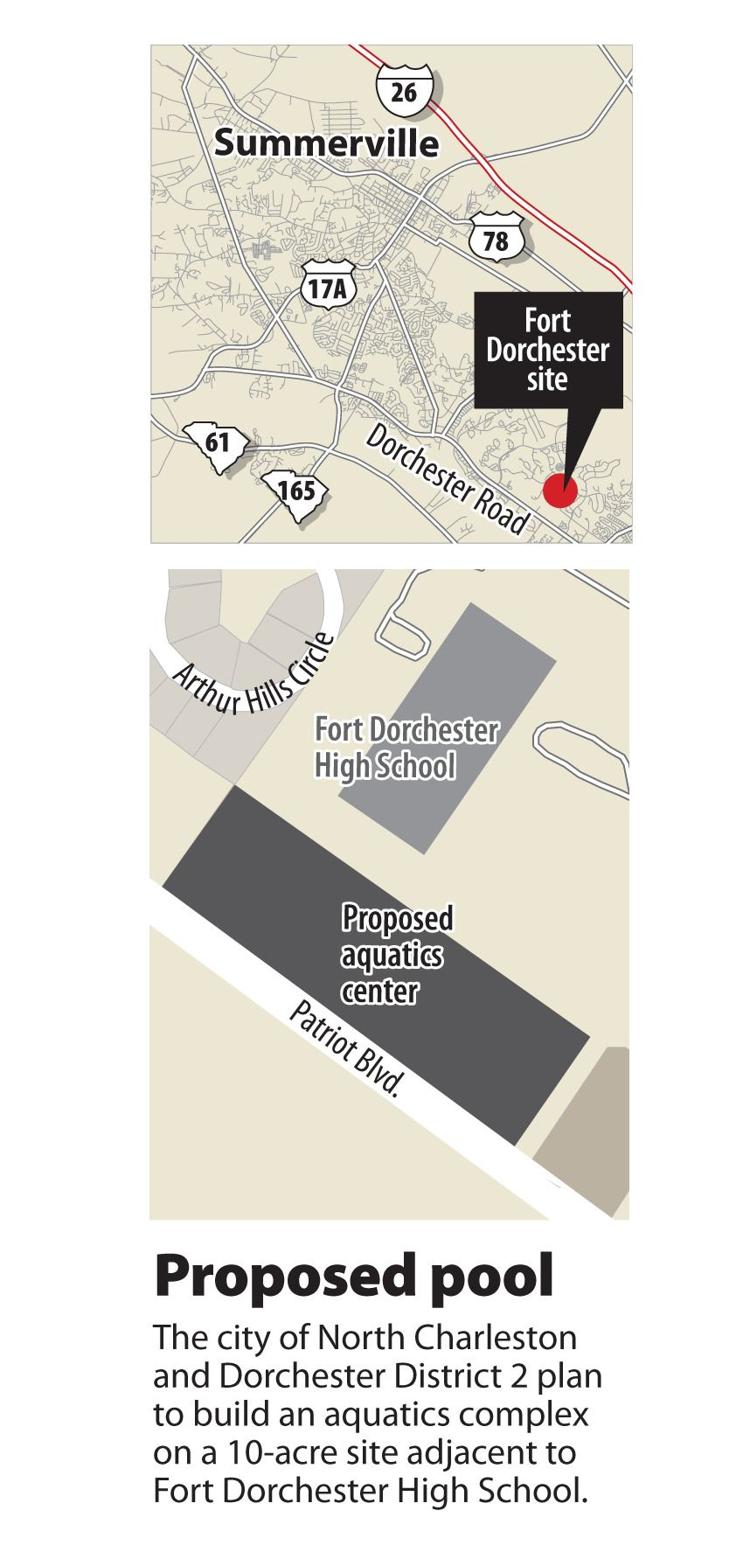 North Charleston and Dorchester District 2 teamed up in 2016 to build an aquatic center with an Olympic-size pool in front of Fort Dorchester High School on land both entities already owned. District 2 pledged $7.5 million to the project. 
Olds said he understood what the new $8 million would cover. What bothered him was the long-term costs of maintaining and staffing these facilities. With property taxes, the residents and businesses finance "city operations," which include city salaries, health care premiums, travel expenses, vehicles and pensions. 
Like steel, the cost of running a city has skyrocketed across the United States. Unlike steel, Olds argued, city operations are costs within elected leaders' control.
One example of a current staffing need is fire inspectors, who are currently unable to perform plan reviews for all new developments, the city's Fire Marshal recently told The Post and Courier. 
And according to some council members, more building inspectors could mitigate the advent of slum landlords who are responsible for purchasing and renting dilapidated homes to low-income residents and refusing to make essential repairs. North Charleston has the nation's highest eviction rate. 
The salaries of lifeguards 10 years from now must be planned today, Olds said. Summey said these two new facilities, like the city's new senior centers, are vital to achieving quality of life for residents. 
"We don't drive the cost of construction," he said. "You're sitting here with a balancing act." 
In 2017, the city brought in roughly $60.8 million in property tax revenues. That's about a 58 percent increase from 2008, when the city raked in $38.4 million from property taxes. 
Property taxes are not expected to increase in the 2018-19 budget, which will be discussed by council on April 27 and finalized in June.