In a remote swath of western Puerto Rico, a North Charleston man is among a dozen veterans who trek through the mountains each day to reach people largely cut off from food and water after Hurricane Maria.
Jason Maddy, 36, and his comrades for two weeks have set out in a Jeep at sunrise to haul bottled water, boxes of food and basic medical supplies across terrain ravaged by flooding and landslides. The volunteers' grassroots efforts are focused around the small town of Añasco, where locals have nicknamed them the "Añasco Expendables."
"In this area, we're really the only ones here. We're 12 volunteer veterans, and people are hurting really bad right now," Maddy said Sunday in a video that went viral on Facebook.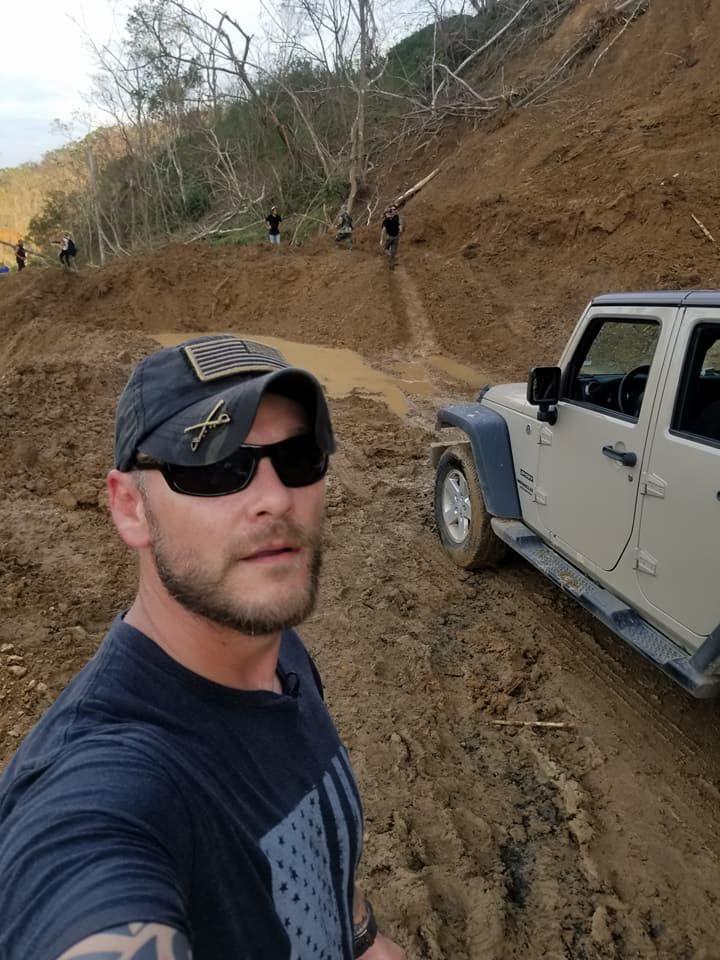 At the end of the video, Maddy, a former Army staff sergeant who arrived in Puerto Rico about two weeks ago, issued a plea:
"These are your fellow Americans. They're suffering, they're hurting and they're not getting the support they need to survive."
On Thursday, President Donald Trump suggested he may pull the Federal Emergency Management Agency out of Puerto Rico, saying in a tweet that emergency responders can't stay in the U.S. territory "forever." One-third of the island remains without water, and 85 percent of residents lack electricity after Maria tore across the island. The storm has claimed at least 45 lives.
Jennifer Puentes, who is handling the logistics of the veterans' response from Miami, said locals in Añasco told the volunteers that only one FEMA representative had visited their area in the two weeks after the hurricane. The veterans came across people who were extremely dehydrated, "literally dying," Maddy told Puentes. They heard reports of people drinking sewer water. The town's mayor told NBC News that aid is slowly trickling in. 
"So many people when they see them they're like, 'Oh my God. We felt forgotten and you guys came for us,'" Puentes said.
Maddy's Facebook page is full of daily updates about the group's missions and videos of locals who say essential supplies are scarce. One man showed a cramped room where he and his two kids have been living after the hurricane tore the roof off his home. A woman spoke with Maddy in the rain this week and said the veterans were the first to help her community in the mountains of Añasco.
"The storm was one thing, but the aftermath in the last three weeks has been terrible," the woman said in the video.
Maddy traveled to Texas after Hurricane Harvey and Florida following Hurricane Irma, where he met some of the other veteran volunteers.
His wife, Aliesha, and Puentes are trying to help connect people in the states with relatives in western Puerto Rico. The volunteers have reached some people who were previously unaccounted for. Jason Maddy said the group will provide lists of names and addresses to local government leaders.
"They're going to try to get that information to the people that need it to try to go check on them the best they can," Aliesha Maddy said.
Puentes said the veterans are hoping for relief soon.
"We're doing this because it's Americans and we can't leave them like that, but its not our responsibility. It's the governments responsibility to take care of them in a time of crisis," she said.
The Associated Press contributed to this story.