Attorneys for a Florida-based nonprofit that runs six juvenile justice wilderness camps in South Carolina has denied claims that its staff failed to stop an assault on a teenager or immediately render him aid as he lay dying.
Shadeana Seagers filed the wrongful death lawsuit in November alleging that a staff member knew her 16-year-old son, Del'Quan, was being punched in the chest by other teens but failed to stop the assault or begin CPR. She also contends that camp employees made multiple internal calls before contacting 911 and were ill-trained to handle the emergency.
Seagers is suing the state Department of Juvenile Justice, several camp employees and AMIkids, the nonprofit that runs DJJ's wilderness camps.
The camps are mostly remote outposts that house low-level youthful offenders. Her son died in 2015 after being sent to AMIkids Sand Hills in Patrick for violating probation on a shoplifting charge.
In their response filed Wednesday, Columbia attorneys J. Calhoun Watson and Michael Montgomery deny the claims and ask a judge to dismiss the case. AMIkids and its employees "owed a duty of care to Del'Quan Seagers but deny any inference that they breached the appropriate duty of care to the plaintiff," the answer says.
AMIkids also demanded proof of claims that the camp's staff supervisor that night contacted his executive director and other staff before summoning 911. The attorneys denied that the employee in the dorm failed to provide CPR.
"Defendants would only admit that the Decedent collapsed on the night in question and later passed away but deny the remaining allegations," the response says.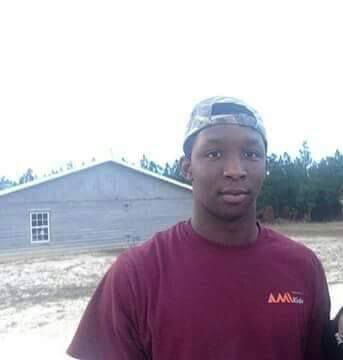 The complaint, removed to federal court, came on the heels of a Post and Courier investigation published in October that found a web of secrecy surrounds camp incidents, such as Del'Quan's death, making it almost impossible for the public to get answers about fatalities and assaults that occur on DJJ's watch. A Legislative Audit Council report found similar problems, along with "a significant lack of oversight of juveniles" at DJJ facilities.
Seagers' lawsuit, filed by attorney Justin Bamberg, alleges: wrongful death, civil rights violations, gross negligence, corporate negligence, fraud and misrepresentation, and violation of the state Unfair Trade Practices Act. It seeks actual and punitive damages.