A Charleston landmark first built to preserve state records reopens Saturday to present its history.
The new South Carolina Historical Society Museum highlights many of the most interesting artifacts, maps and other documents the society has amassed since its founding in 1855.
The items range from one of Charleston's first highway markers to Francis Marion's powder horn to the Rev. Archibald Stobo's 1658 King James Bible that survived a 1700 shipwreck.
There's also a $600 life insurance policy that Thomas P. Allen took out on Sabrina, his 24-year-old slave.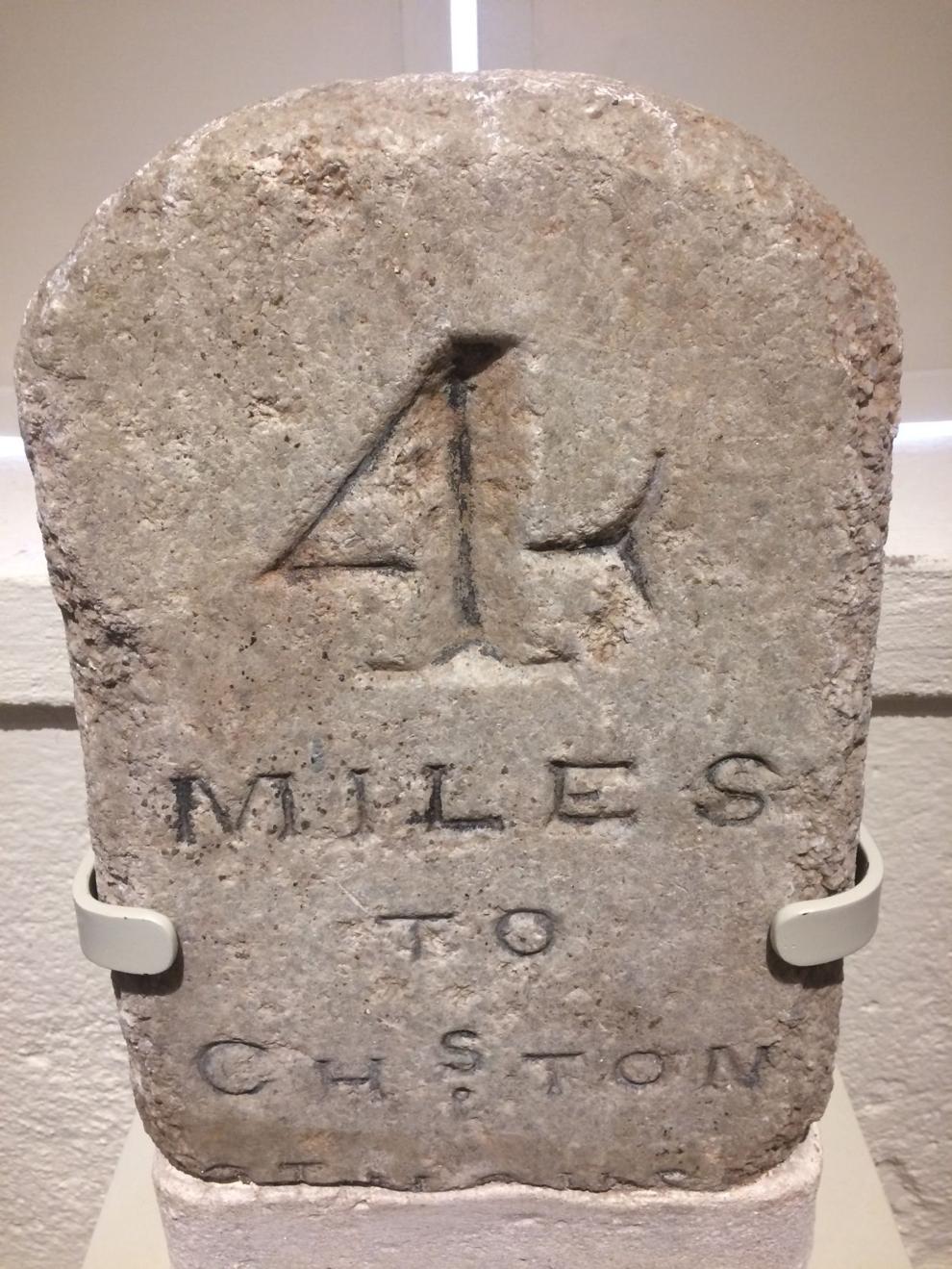 The museum also features the building itself, a National Historic Landmark that has undergone its most ambitious renovation since it opened in 1826. Considered the nation's oldest building of fireproof construction, the $6.8 million makeover gave it a new elevator and a new entrance on the ground level facing Washington Square.
But the interior is what has changed the most.
The museum — the most recent addition to the city's Museum Mile — now occupies all of the second floor, where six galleries offer up personal stories relevant to the state's founding, its expansion, its role the Revolutionary War, antebellum life, the Civil War and the modern era.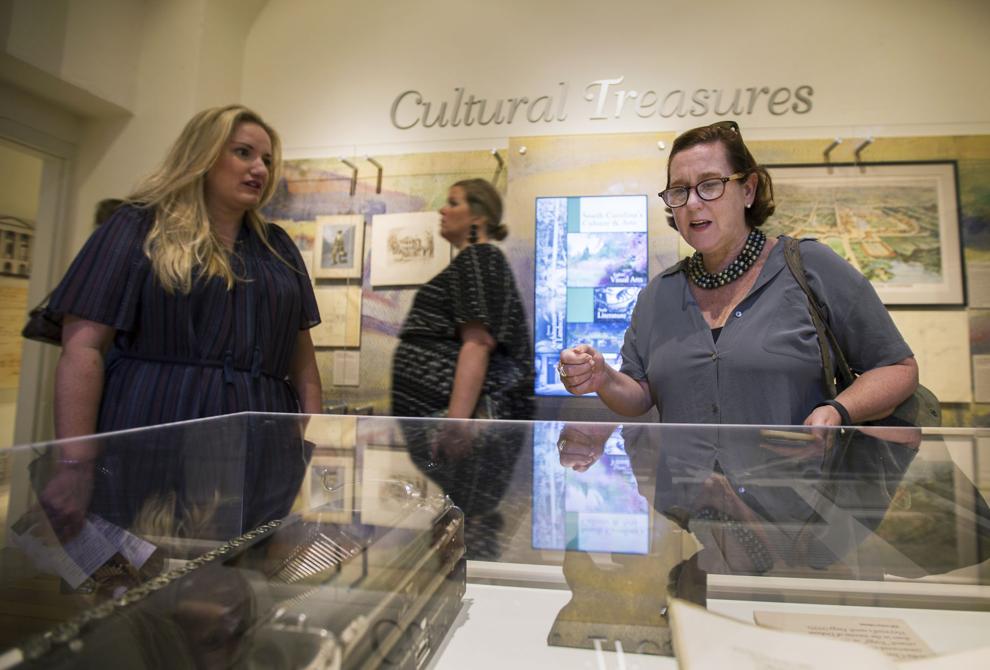 The story of South Carolina
The new exhibits were assembled from the society's vast collection, which was moved permanently to the College of Charleston's Addlestone Library.
Society Director Faye Jensen said that move will better protect the materials while allowing more public use of the Fireproof Building, which was visited by only a handful of people each day when it was the main archive.
"The biggest challenge was finding what out of our 2 million items to display," she said. "We tried to use our collection to tell personal stories as much as we can."
One exhibit includes the "commonplace book" of Julia Amanda Bacot Huger (1825-1905), who filled it with clippings, her artwork and poetry.
"Women's history really comes out in this," Jensen said, adding the exhibits also reflect a concerted effort to tell stories from all corners of the state.
African-American history looms large, too. While slaves were freed after the Civil War, one exhibit details how any freedmen who disregarded their contract with a landowner could be arrested and put to work on public roads.
While free, Jensen noted, "they were still tied to the land."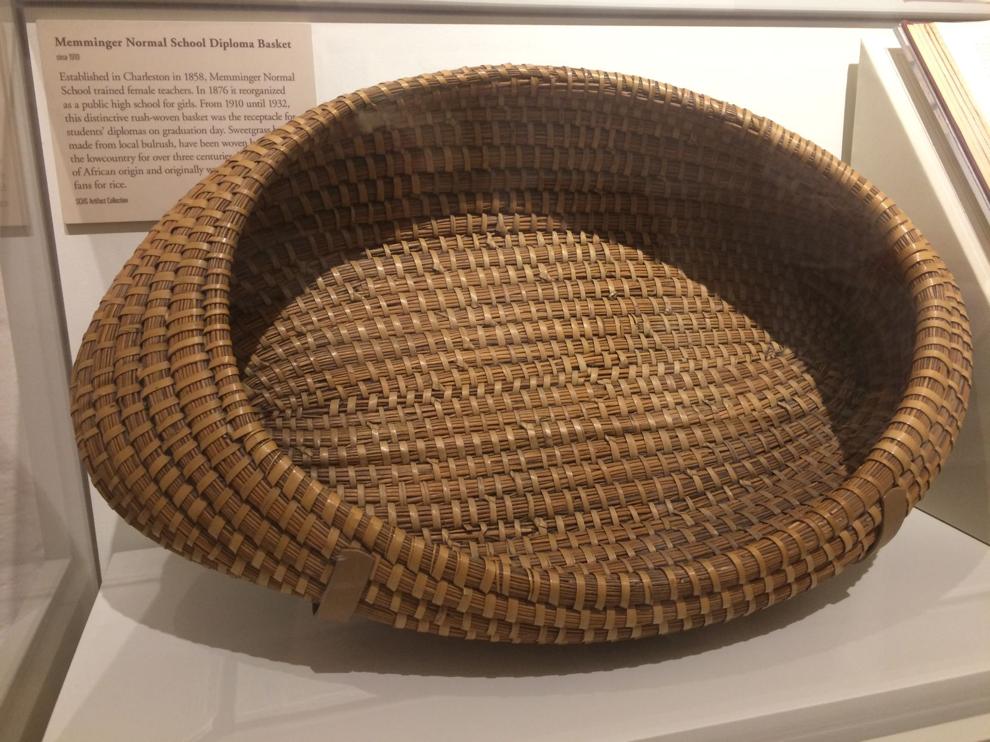 Several exhibits have high-tech touches, such as large screens that let a visitor scroll through different historical figures and different parts of the state. These screens also will make it possible for the society to incorporate new documents and stories as it sees fit.
With only about 3,000 square feet, this is smaller than most museums. "The interactives help a lot," Jensen said. "They allow us to explore topics without taking up a lot of space."
A small theater room serves up a repeating, seven-minute-long feature on the Charleston Renaissance, the influential period between the two World Wars in which art, culture and historic preservation began to flower here.
Heather Reed, a historian who recently worked at the Taylor County History Center in western Texas, was hired as the museum's first director.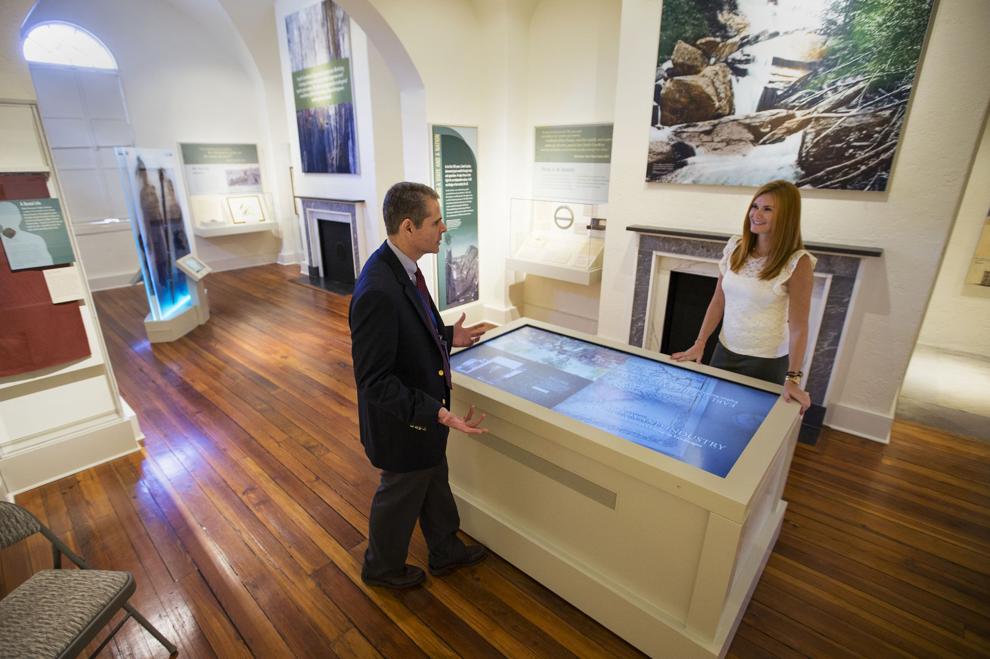 "What fascinates me is how people interact with history, how they experience what is happening around them," she said, adding she is particularly struck by a journal entry from 1886 where the Charleston author notes that an earthquake is happening. It survives as a sort of social media post a century before social media was a thing.
"If there's an earthquake that's happening, the last thing I would do is keep writing in my diary," Reed said. "That, to me, was just an average person taking time to record history, and I think that's something the public will identify with more. These are average people. They're part of history as well."
Building as a museum
Two hallways also tell the story of the building itself, as well as its architect, Robert Mills, a Charleston native who learned about architecture under James Hoban, who designed the White House.
Mills would go on to design two Washington landmarks himself, including the U.S. Treasury building next door to the White House, and the Washington Monument.
The museum's new tribute to Mills includes biographical information on him, the story of the Fireproof Building and an image of his original, fussier design for the Washington Monument.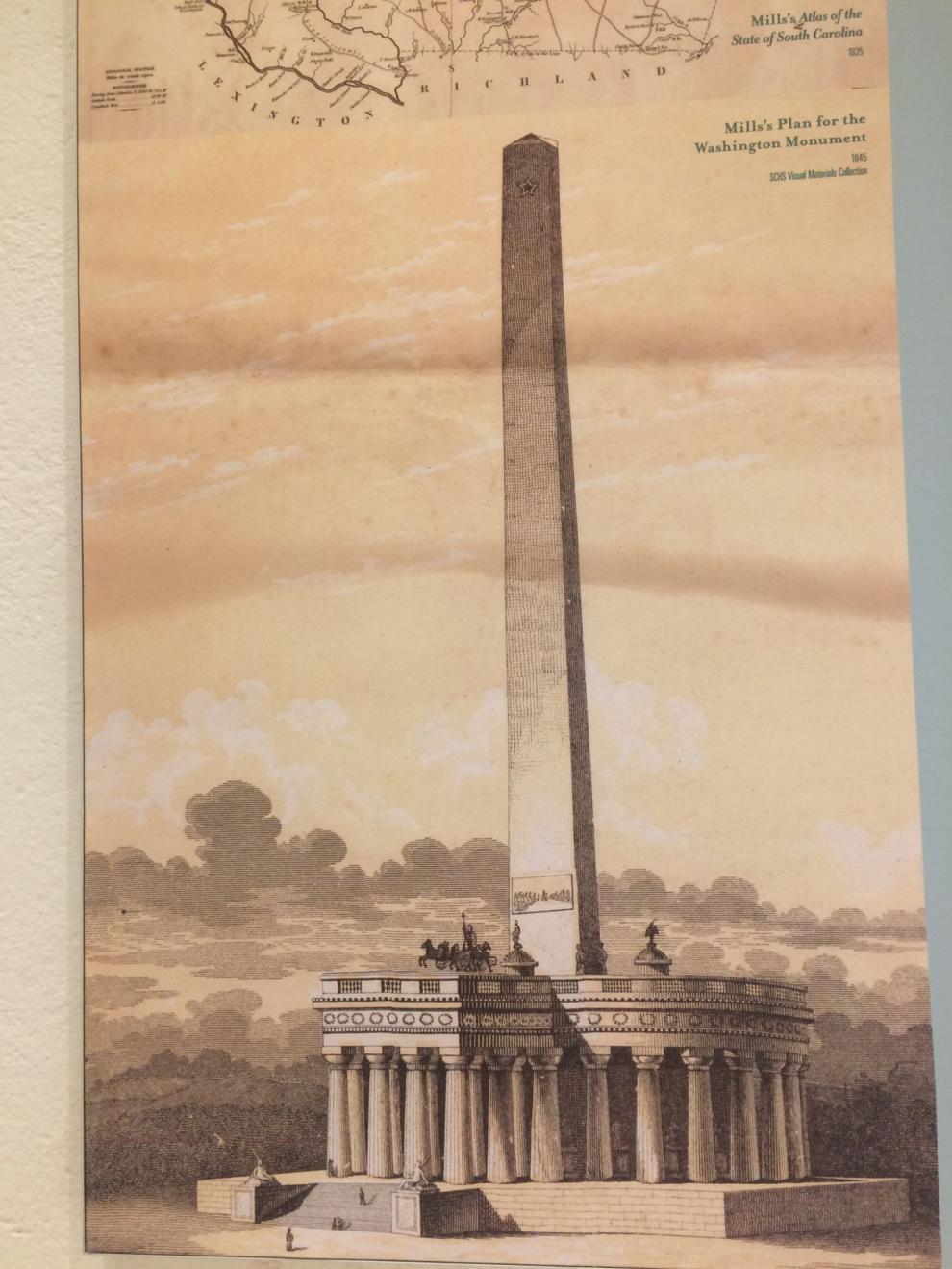 Before he left for Washington, Mills designed several significant buildings here, including First Baptist Church. But the Fireproof Building might be his most monumental work in the city. When it first opened its doors in December 1826, the city already had suffered three major fires that charred buildings for several blocks.
Today, much of Mills' Fireproof Building remains the same: There's little exposed wood, and even its window sashes are made of metal. Its 947,000 bricks are largely covered by stucco and plaster. Its abundant and large windows were originally intended to minimize the need for candlelight.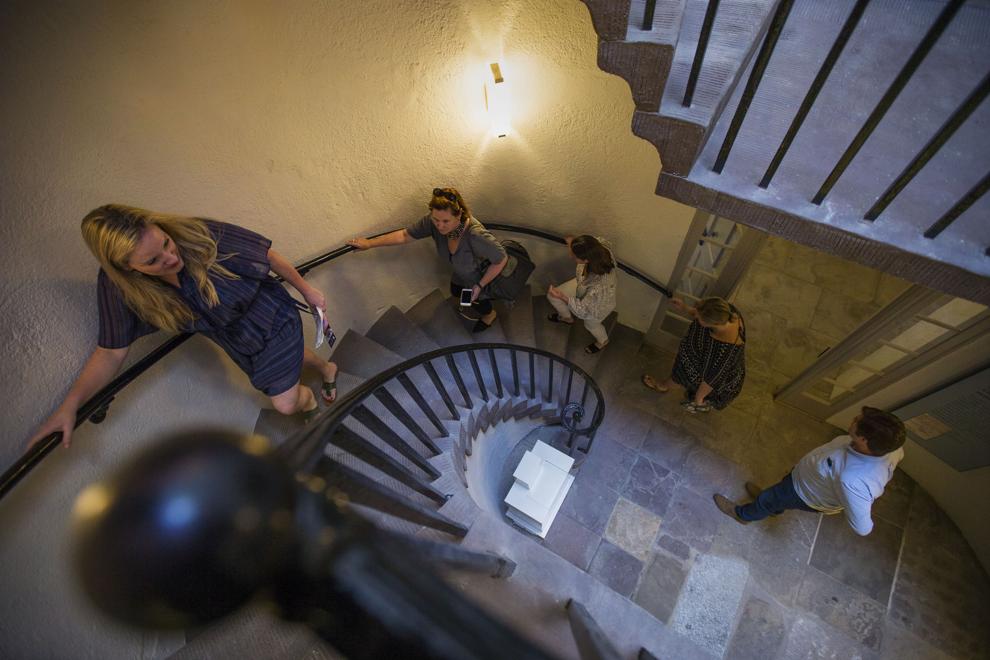 Even before opening, the project won recognition from Architectural Digest, The Los Angeles Times and the Historic Charleston Foundation. 
The recent renovation, overseen by architect Glenn Keyes and done by contractor Richard Marks, keeps the building much as it was, except changing its main entrance from the second floor platform off Chalmers Street to the ground level off Washington Park. That will make the building more accessible, as will a new elevator inserted into one of its interior vaults.
After the museum opens, Reed said the society will work to find the right balance between holding special events, devising new strategies to manage exhibits and collections, and supporting educational outreach.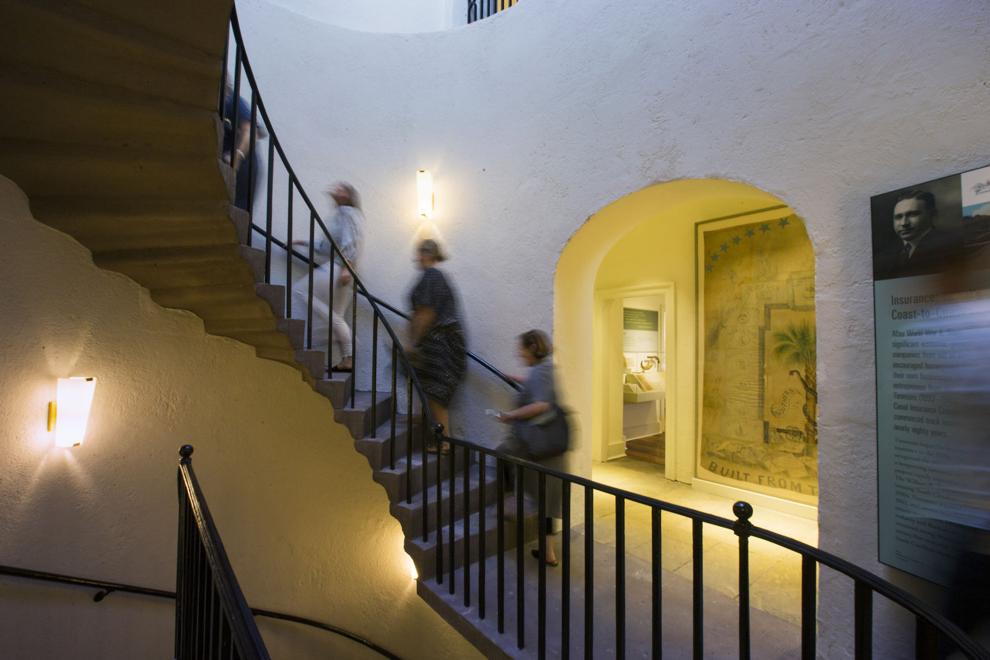 The goal is not to maximize traditional tours but to ensure the building becomes a versatile and vibrant place.
"The biggest challenge moving forward will be sitting back and letting the public tell us what they want us to be," Reed said. "We know what we want to do as history buffs, but as we go into our first year, we don't know how the public wants us to do. This will be a learning year in a really exciting way."