On Savannah Highway, out beyond the car dealerships and across the street from a barber college, lies one of the most significant projects for the city of Charleston and its firefighters. 
The site is an empty L-shaped lot for now. It's bordered by a doughnut shop, a park and a quiet residential neighborhood where neatly subdivided homes line gentle, swooping streets along a curve in the Stono River.
But this is sacred soil. 
On Friday, city officials will break ground on a replacement for Fire Station 11 at this site. The new, larger facility will allow the Fire Department to better serve a West Ashley area that continues to grow rapidly.
And it also serves as a reminder, along with neighboring Charleston Nine Memorial Park, of the tragedy and sacrifice that took place on this stretch of Savannah Highway during the Sofa Super Store fire more than 11 years ago.
"Emotionally, that firehouse and anyone who knows the story will always be able to look over there and say they're still getting (to work)," said Matt Thomson, president of the Charleston Firefighters Association, IAFF Local 61. "The Charleston Nine will always be associated with every call that is run from that firehouse."
The new fire station was designed by Liollio Architecture and will include nine windows that look toward the park as a tribute to the firefighters who died battling the Sofa Super Store fire on June 18, 2007.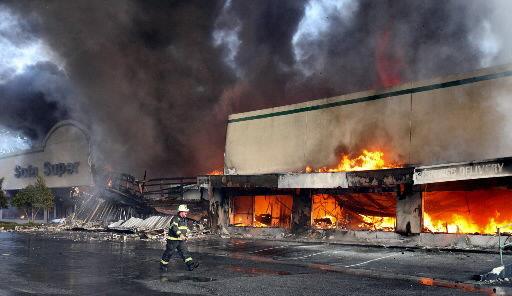 On that night, a small trash fire on a loading dock exploded into a raging mass of flames that ate through the sprawling furniture store and killed nine Charleston firefighters who were trapped inside after the roof collapsed.
Their deaths left a city reeling from a loss that seemed to come out of nowhere and devastated a proud fire department that had not experienced a line-of-duty death since 1965.
The department eventually transformed in its wake, going through a period of transition that updated its tactics and equipment. It brought about a culture change that officials and firefighters alike say has propelled the department to where it is today. 
For Mayor John Tecklenburg, the station is a statement of strength and resiliency.
"Our plan is to further memorialize not just the Charleston Nine, but all firefighters who have given the ultimate sacrifice," Tecklenburg said. "It's going to be a great facility for the city. It's going to be a beautiful building."
There are concerns among some, however, that placing a fire station so close to the site of tragedy will take an emotional toll on the firefighters who work there.
"The building itself is beautiful, but I wonder about the guys working there," said Ann Mulkey, whose son Capt. Louis Mulkey died in the 2007 fire. "That's my worry — that it'll wear on them. I hope and pray that whoever has to work there can be at peace."
Thomson also said some firefighters still feel too much pain to bring themselves to go back to the site.
"I think that is completely understandable," he said. "It's not everybody who was here, but for some, that's a hurdle. I think the department would be sensitive to their needs and their continued mental health."
The new station also contains nods to the department's proud history.
A bell is being brought from Old Fire Station 1 at 116 Meeting St., and Station 11 will have arched, stall doorways that hearken back to the city's earliest fire engines, which were pulled by horses. 
"It's just encouraging to see another modern firehouse that has the space that we need, that has the facilities to take care of our gear so we can prevent cancer," Thomson said. "It's got an exercise area so we can stay physically fit."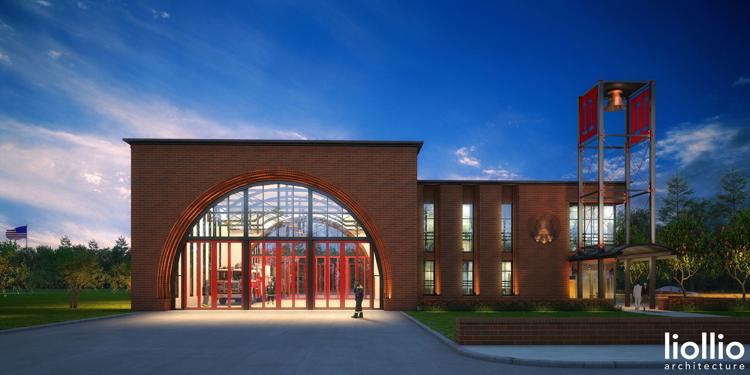 The new station will also be large enough to accommodate future growth of West Ashley, according to city officials. 
Charleston Fire Chief Dan Curia, who started in his position about a month ago, said the new station will have three bays that could allow additional resources, such as a ladder company, to be housed there at some future point. 
The current Station 11 at 1517 Savannah Highway was built in the 1960s and has little room to expand.
For the new fire chief, the station is a way to remember the sacrifices and lessons of the past while looking toward the future.
"There's no denying that the fire is the defining moment of the Charleston Fire Department," Curia said. "Everything we do is a direct reflection of that fire. My hopes (are) while we honor the past, we continue to remain forward-focused, we engage in the mindset that every day we will be a little better than we (were) before."