MYRTLE BEACH — The Grand Strand was home to the second fastest-growing metropolitan area in the country last year, but that growth is unbalanced.
The area's surging population is largely composed of retirees leaving the Northeast, analysts say, because home prices there are significantly higher. That allows transplants to buy comparable properties here at almost half the price.
The resulting migration has led to a boom in local development and created a retired leisure class with disposable income to spend on restaurants and entertainment.
But as the Myrtle Beach area booms, it is falling behind in attracting and retaining millennials and young professionals. The share of people aged 20 to 34 in the Myrtle Beach metropolitan area shrank 6.9 percent from 2013 to 2016, according to Census estimates. In the same period, the share of people aged 60 or older grew 11 percent.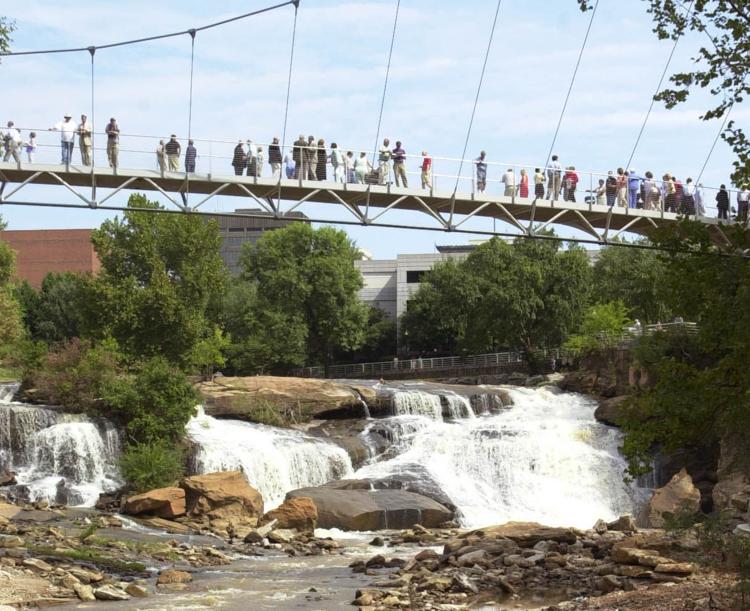 Meanwhile, cities like Charleston and Greenville are luring millennials with booming downtown areas and more diverse job offerings.
"Your growth has to be sustainable," said Carol Coleman, the planning director for the city of Myrtle Beach. "If we've got a huge segment of our population that's aging ... this sounds terrible, but they start dying off. Or they have to go somewhere else where family is because they can't live on their own anymore."
Urban attraction
Across the state, millennials and young professionals are flocking to areas with urban amenities, said Frank Hefner, director of the Office of Economic Analysis at the College of Charleston. 
Students from the college, he said, "will stay here underemployed because they like it, at a lower skill level than they're qualified for. A lot of times it's not an upwardly mobile job."
But a high cost of living in the Charleston area can be an issue for professionals on starting salaries. Joseph Von Nessen, a research economist at the University of South Carolina, said the Greenville and Spartanburg area is the only region of the state that is attracting people aged 20 to 35 at a faster rate than its aggregate population expansion. 
"Young people are moving to Charleston, there's no question, but not at a pace that is different from what we would otherwise suspect, given the growth rate in that region already," Von Nessen said.
In Columbia, the University of South Carolina attracts thousands of students to the city. But few stay after graduation, often leaving for jobs in larger cities such as Atlanta or Charlotte, according to Andre Saleeby, chairman of the Columbia Opportunity Resource. 
"We have a problem keeping them," Saleeby said. "It's almost like they've made a decision to leave before it's time to actually go."
COR focuses on retaining young professionals in Columbia. Saleeby, who moved back after living for a few years in New York City, said salaries might not be as high as other places but connections to a volunteering effort or leadership organization can keep millennials in town. 
"People enjoy being engaged and feeling like they're making a difference," he said.
Need for labor
In the Myrtle Beach area, the flight of young people who grow up locally is such a point of stress that it has become an issue among those seeking political office.
Former Mayor Mark McBride, who is running to occupy the office again, suggested retaining young talent by creating a tech incubator program modeled on the Charleston Digital Corridor. Tim McGinnis, who recently won a primary to represent a Horry County district in the S.C. House of Representatives, has said he wants the area to be "a place where you want to move a family."
The fact that Myrtle Beach's population growth is disproportionately driven by residents that don't work is also an issue as the labor market remains tight across the state. The Grand Strand's job market is booming even more than in other parts of South Carolina. 
Misty Coan owns and operates Lulu's Cafe on Ocean Boulevard in Myrtle Beach. She's so far managed to sidestep the problems other restaurateurs have had by hiring high school and college students who might have no serving or restaurant experience. That can also mean catering to the whims of teenage workers, however.
"When they tell you there's a concert in Charlotte next week, you have to let them off for that concert in Charlotte next week," she said. "They're gonna go anyway."
Attracting jobs
Myrtle Beach is working to catch up with some of the urban amenities that attract young professionals to other areas, City Manager John Pedersen said. The city has been installing miles of bike lanes and encouraging new developments that make the landscape more attractive to pedestrians. 
But the bigger hurdle could be creating professional jobs. Tourism looms large on the Grand Strand, and many of the openings available are in the relatively low-skilled service and retail sectors. Manufacturing and industry face roadblocks because of the area's lack of a port or interstate access.
"There is a relative shortage of first jobs for young professionals," Pedersen said.
Myrtle Beach did begin offering construction incentives this year for technology and medical businesses. Health care may prove to be the most reliable employer for millennials with the necessary training, as several hospital systems are expanding or building new facilities.  
Coan, the diner owner, is also a parent. She will send her oldest son, Connor, to The Citadel in 2018. But like many of her friends, Coan worries her children won't find jobs that would bring them back to Myrtle Beach.
"We're educating our children and then we're sending them off to another community," Coan said. "There's something to be said about coming back to your hometown and being a good, productive member of society."
This story had been updated after a previous version misstated the name of Lulu's Cafe.