MOUNT PLEASANT — The Whole Foods Market at Patriots Plaza shopping center was closed Friday after an employee was found dead inside the store the night before.
The supermarket at 923 Houston Northcutt Blvd. told customers that the business would reopen at 7 a.m. Saturday. Employees said a team member had died there Thursday night. 
Officers responded to a report of a dead person at the market at 8 p.m., said Inspector Chip Googe, a spokesman for the Mount Pleasant Police Department.  
"The preliminary investigation has not revealed anything suspicious in nature, and the public is not in danger," Googe said.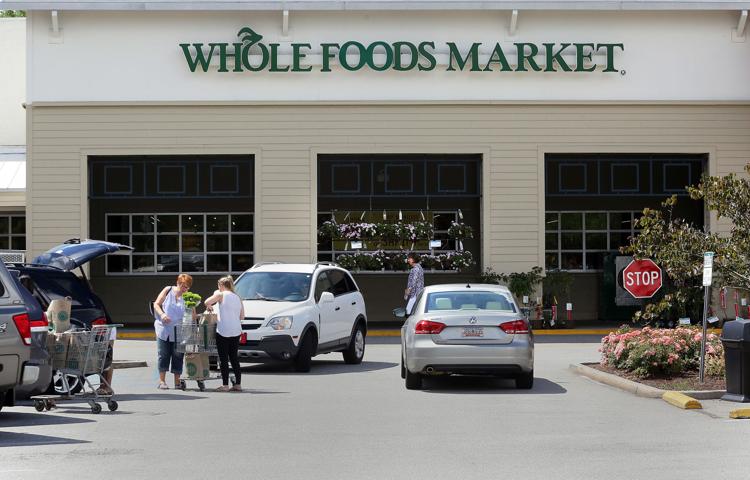 Over the course of the day Friday, The Post and Courier asked Googe and other police officials for further information on the circumstances surrounding the death investigation. Those questions were not answered, and the incident report was not provided. 
The Charleston County Coroner's Office did not have information on the cause and manner of death.
Some customers, such as Bill Burk from Delaware, were surprised to find the store closed. He was in town visiting family in Hanahan, and his wife had ordered him a cake to celebrate his 68th birthday. His wife was called by Whole Foods earlier in the day to tell them that the store was closed. Employees did make arrangements for them to pick up the cake later in the afternoon.
Others, like Mount Pleasant resident Bill Anderson, said it wasn't an inconvenience to have the store closed and he was saddened by the situation. 
"It's tragic," Anderson said. "Closing the store for the day just makes sense." 
Whole Foods is an upscale supermarket chain that specializes in organic products and other health foods. The corporate office did not respond to questions about the incident.
Gregory Yee contributed to this report.