MOUNT PLEASANT — Former congressman and governor Mark Sanford has been a regular at town meetings about regulating short-term rentals, and like most who have spoken, he has urged Town Council not to go too far.
"I think that, at least what I've read so far, goes too far," he said at the most recent meeting Monday.
Mount Pleasant has been considering strict regulation of short-term rentals. The latest proposal calls for:
Limiting them to 1 percent of residences in the town
Limiting the number on any street
Prohibiting them in townhouses unless the owner lives there
Requiring fire code inspections, exit signs, business licenses and annual permits.
Like several hundred Mount Pleasant property owners, Sanford sometimes rents out his house, for the kind of short-term rentals advertised on Airbnb and VRBO. He said people sometimes need extra income — following a divorce, for example — and the town shouldn't seek to regulate his house like a hotel.
"Afford people the flexibility to deal with the ups and downs of life," Sanford told the council's Planning and Development Committee.
While neighboring Charleston has taken aggressive steps to regulate short-term rentals, and Charleston County also has adopted new regulations, Mount Pleasant has discussed the issue on-and-off for more than a decade.
In 2008, short-term rentals were banned in the Old Village Historic District. In 2010, Town Council voted down a proposal to ban such rentals town-wide.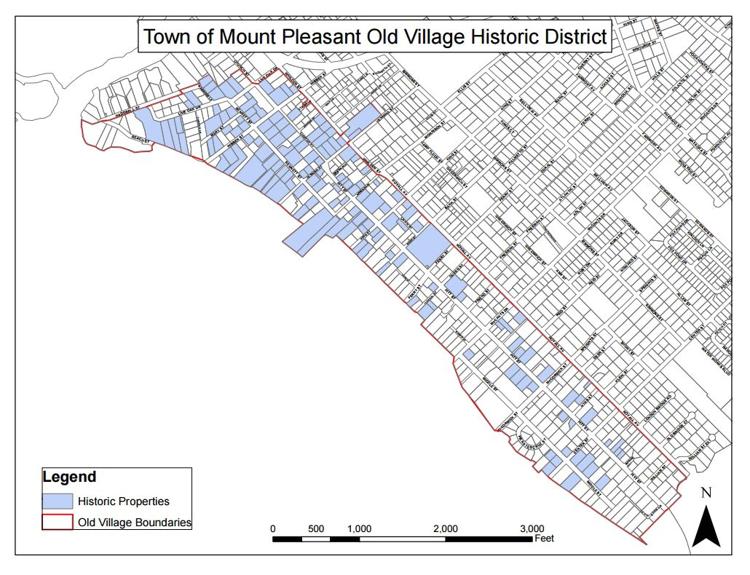 The issue returned to the forefront in 2016, along with concerns about growth and traffic, with the Save Shem Creek group telling Town Council that most people opposed short-term rentals.
Since then, however, those who have spoken on the topic during council meetings have defended such rentals. Most have been people who operate rentals in properties they own.
"My property rights feel invaded," said Melissa Black, who said she was able to retire from teaching thanks to two short-term rental properties.
Mary Line said she rents a room in her house and sees no reason she should be subject to special regulations.
"Renting a room in your house is no different than having Aunt Sally come for a visit," she said.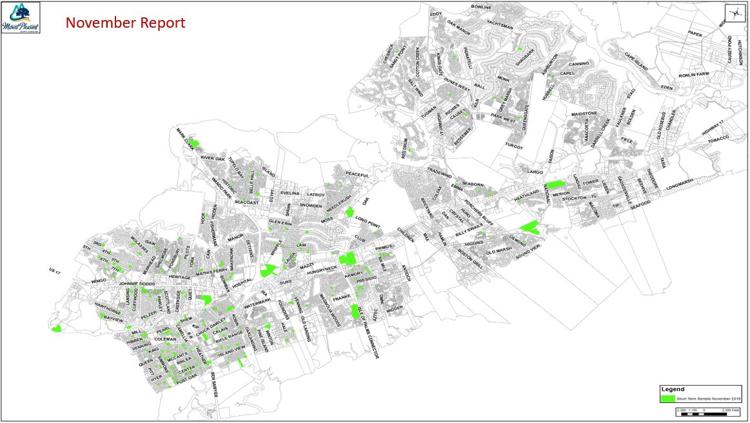 Most short-term renters objected to proposed requirements that would apply to short-term rentals (of less than a month) but not to long-term rentals. Sanford was among several who said if fire safety inspections are a good idea for some homes, they should be a good idea for all homes.
"If it's really about safety, it should be about safety for all," Sanford said.
Also, the idea of limiting the number of short-term rentals to one per block could cause disputes between neighbors, others said.
"Why are we doing this?" said George Bixler, a short-term landlord. "Do you people just sit in a room and think of these things?"
Some Town Council members on the committee seemed to agree the proposed regulations go too far. Their meeting ran an hour late as the discussion went on.
"This looks so laborious to me," said Councilman Tom O'Rourke, who said he sees no reason to treat townhouses and condominiums differently than other homes.
Joe Bustos, a councilman who has led many efforts to restrict development, said that limiting short-term rentals to 1 percent of homes is important, because most of the rentals will end up in the same parts of town.
Councilman Bob Brimmer said the proposed rules have strayed "pretty far" from their original purpose, citing the fire inspection requirement in particular — "Wow, that's a lot," he said.
"Sometimes, you can look at something so hard, for so long, that you lose sight of what you are looking at," he said.
So the short-term rental regulations were sent back to the town staff once again for more refinement.
In the meantime, no town approvals are needed if someone wants to rent out a home that is not owner-occupied, and no town business license is required to short-term rent fewer than five units.
"We were in uncharted waters," Bustos said, "but now I think it's coming into focus."