MOUNT PLEASANT — Following an outpouring of opposition from residents living along Long Point Road, the town is putting the brakes on a $16.5 million road project that was, until Monday, one of its top priorities for alleviating traffic.
The town's plan to redesign the intersection of Long Point Road at U.S. Highway 17 and extend Long Point to Rifle Range Road has existed for many years, seen as a key part of Mount Pleasant's effort to create new ways to move traffic and ease congestion. 
However, the plan calls for running pavement across a corner of historic Boone Hall Plantation — treasured in the town as one of the few remaining large, green spaces. Many residents believe that making it easier to get to Long Point Road would just send more traffic to the overburdened, scenic highway.
It's uncommon for five dozen town residents to turn out for an afternoon Town Council committee meeting, all upset about the same thing, but that's just what happened Monday. Many said that winding, two-lane Long Point Road is already so over-capacity that it's dangerous and hard for residents to turn onto the road.
"Instead of extending Long Point Road, please lower the speed limit," said Snowden community resident Robert Coaxum.
Residents also decried the potential impact to Boone Hall, whose owner Willie McRae objects to the town's plan. McRae has been warning about negative impacts of the plan on Boone Hall Plantation's Facebook page, which brought the issue to the attention of many residents who weren't aware of public meetings and multiple newspaper stories about the road plans.
"Anybody who doesn't think this is a bad idea, come to my house," said Douglas Gosnell, who lives along Long Point Road. "I'll fix you a cup of coffee, and then you try to get to work."
"I take my life into my hands every time I turn left onto Long Point Road," he said, expressing a complaint that many in the audience shared.
Adding to the controversy, some residents were upset that part of the road plan was being funded by a developer's $1.5 million contribution. The funding is coming from the developers of Liberty Hill Farm, on Rifle Range Road, where Long Point extension would end. 
The Army Corps of Engineers approved a wetlands permit for the work more than five years ago, and nine months ago, Town Council awarded a $1.12 million contract with Maryland-based Johnson, Mirmiran & Thompson to design the extension of Long Point Road.
"I wasn't aware there was resistance," said Councilman Bob Brimmer, a member of the Transportation Committee. "To have this bubble up now took me by surprise."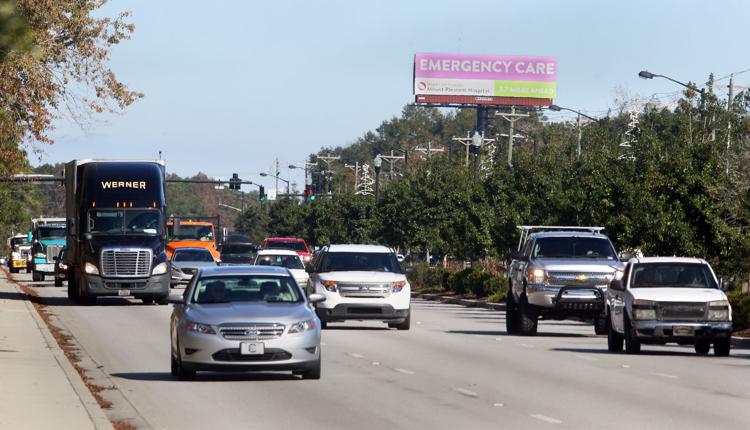 Officers of the homeowners associations from Snee Farm, Belle Hall and Rice Planters Pointe were among those who addressed council members Monday, along with many residents of the Longpoint subdivision and the Snowden community.
Faced with dozens of upset residents, the four-member Transportation Committee voted unanimously to halt the road design work for the portion that involves the existing Long Point Road.
"I don't really hear any support for this, and it certainly doesn't have mine," said Mayor Will Haynie.
The full Town Council could take another look at the plan when the group meets at 6 p.m. June 12 at Town Hall.