MOUNT PLEASANT — One council member said he'd vote for a property tax increase. Another suggested renting out parts of town hall. And the mayor wondered if the town's savings account is larger than it needs to be.
The discussion at Town Council's annual retreat, an all-day public meeting held Thursday, didn't result in agreement about ways to raise revenue but highlighted a concern that Mount Pleasant needs more money in order to meet its needs.
"We've got to make some decisions because in five years we run out of money," said Councilman Tom O'Rourke.
Administrator Eric DeMoura said that's not really the case, but financial concerns are coming. He compared the town to a person who earns $50,000 but needs to spend $65,000.
"We can keep this same level of service with this amount of money for the next five years," DeMoura said as the town's nine elected officials looked at budget projections.
Mayor Will Haynie sought to quash discussion about a potential tax hike.
"This is Tom (O'Rourke) doing that Tom thing, thinking out loud with the press in the room," the mayor said.
Mount Pleasant has a far lower property tax rate than most towns and cities in the area. Charleston and North Charleston have tax rates more than twice as high. That's partly because property is expensive in Mount Pleasant, so more money can be raised with a lower tax rate.
Still, some homeowners in Mount Pleasant pay more money yearly to their homeowners' association than they do to the town in property tax. Mount Pleasant spends an estimated $1,300 per home providing yearly services but a home would need to be worth nearly $800,000 to generate that much in annual property tax.
"In what business can you provide $1,300 in services but only charge $500 for that?" said Councilman Joe Bustos. "At some point it's going to come due."
Councilwoman Kathy Landing said the town needs to attract more businesses, which pay higher property taxes and also business license fees.
It's not that the town is currently short on money. Mount Pleasant has about $16 million in savings and a balanced general fund budget just over $75.6 million.  
"Although we are way ahead of the curve, we don't have the funding and resources needed," said Councilman Jim Owens.
Funding demands in the coming years include a massive stormwater and flood control project in the Old Village area that's expected to cost $30 million, and millions more for the Fire Department in the growing town. The town has also discussed buying another dock on Shem Creek to help sustain the shrimping fleet, and has a long list of planned road improvements.
Councilman Kevin Cunnane, a former New York City firefighter, warned again Thursday that the Fire Department is underequipped and inadequately staffed.
He suggested one way for the town to raise revenue would be to rent out office space in the 92,000-square-foot Town Hall that opened in 2017.
DeMoura, the full-time administrator who is in charge of the town's day-to-day operations, told council members the need for revenue "needs to be handled at the core."
"What we really have is more of a structural problem," he said. "I think there needs to be a bigger solution, if I may."
Councilwoman G.M. Whitley said the town's recreation fees seem surprisingly low — she mentioned paying $50 to sign her son up for a soccer program — and hinted that she would support O'Rourke if there were a vote to raise the property tax.
"I'll sit next to Tom and take the heat with him," she said.
O'Rourke had told fellow council members he would "take a bullet for a tax increase, before I go, if you want me to." The recently elected first-term councilman, who used to run Charleston County's Park and Recreation Commission, said he's not planning to seek a second term.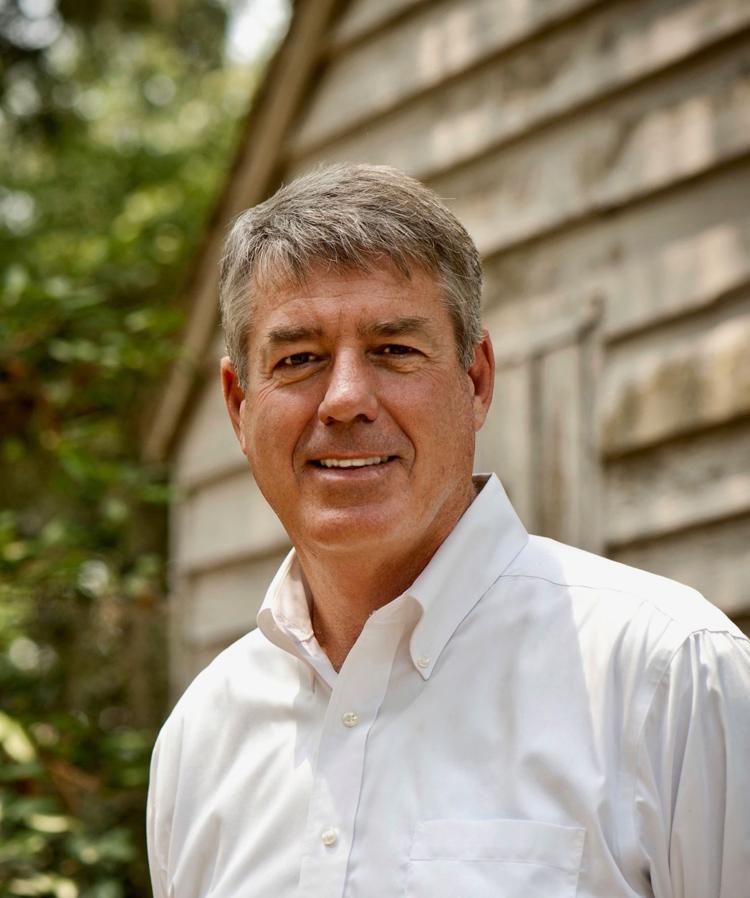 Council members also discussed whether the town could adjust its property tax rate during the next countywide reassessment, a process that is poorly understood by the general public.
"Maybe in the next reassessment we won't roll it (the property tax rate) back," Bustos said.
State law requires local governments to lower their property tax rates when reassessments increase the overall value of property that can be taxed. With such a rollback, reassessments, which are meant to assure that properties are being taxed based on what they are really worth, could produce windfalls for local governments.
However, a local government could lower its tax rate to adjust for a reassessment but then pass a property tax increase at the same time. The government could end up with a lower tax rate than before but it could raise more money because of higher values on property, and that could leave some homeowners confused about whether their taxes increased because of the town's actions or due to the countywide reassessment.
Council members did not come away from their retreat with a plan to improve the town's financial outlook, but their discussion made clear that the town will be looking for ways to increase revenue.