MOUNT PLEASANT — A proposed referendum asking town residents to approve a property tax hike to fund park and recreation projects appears all but certain this year.
The details of what the $50 million would pay for, however, remain unsettled.
Supporters hope to list enough popular projects in the referendum question that voters will agree to a 10.2 percent property tax rate increase that would last for 15 years. But there's only so much money to potentially spread around.
Councilman John Iacofano said if it were up to him, the referendum would seek twice as much money, $100 million. 
Mayor Will Haynie is worried that voters might balk at the proposed $50 million referendum due to worries about the economy. Charleston County voters have approved tax increases to fund roads and schools, but those increased the sales tax rather than the property tax.
In 2015, Mount Pleasant voters narrowly rejected a town recreation referendum, and in 2020 the town's voters helped defeat a countywide referendum to fund affordable housing efforts. Both called for property tax increases.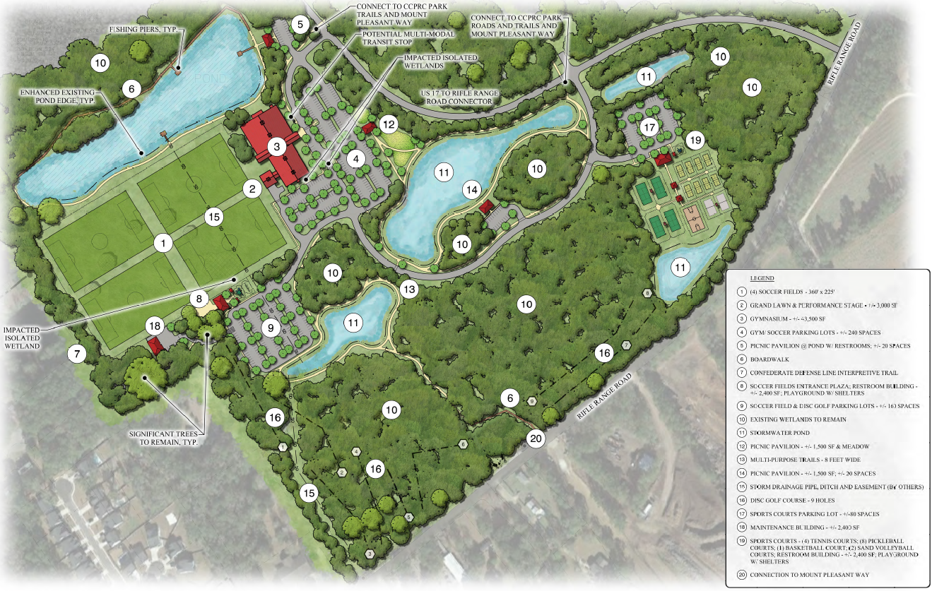 "County Council is planning to have an affordable housing referendum (in 2022) that's going to add two mills, if it passes, to everyone's tax bill, and we're going to add four," said Haynie. "We're in highly inflationary times and I'm just not sure that this fall is the best time for that."
The "mill" Haynie mentioned is a measure of property tax rates that represents one dollar for every $1,000 of assessed value. A $500,000 owner-occupied home, for example, would be assessed at 4 percent of its value, or $20,000, so the 4-mill property tax increase the town plans to ask for would cost the owner another $80 yearly (4 x 20).
Property tax increases fall harder on the owners of businesses and rental properties — and indirectly on renters — because those properties are assessed at 6 percent of their value, so they pay 50 percent more in property tax. If that $500,000 home were a rental property, the town's proposed tax increase would cost $120 yearly.
Property taxes also apply to vehicles.
Charleston County Council has been discussing asking voters again if they'll support a property tax increase to fund affordable housing efforts. In the 2020 referendum 199,468 votes were cast and the measure failed by just 3,466.
"We have not completely decided on it," County Council Chairman Teddie Pryor said. "If council approves it, it would be on the ballot."
Neither the town nor the county government needs voters' permission to raise property taxes, but both have been loathe to do so without the political cover of a referendum. Mount Pleasant's property tax was raised in 2020, during the confusion of a countywide reassessment of property values.
At the most recent Mount Pleasant Town Council meeting, on June 15, council members unanimously gave initial approval for the November referendum. Amendments are expected when it returns for another vote, and council members have competing ideas about which projects should be listed in the referendum.
Currently, most of the tax increase would be used to develop a town park on Rifle Range Road, where Mount Pleasant bought land years ago. Money would also be dedicated to renovating the town pool at Park West, work on the townwide bike and pedestrian network Mount Pleasant Way, and unspecified green space and land preservation.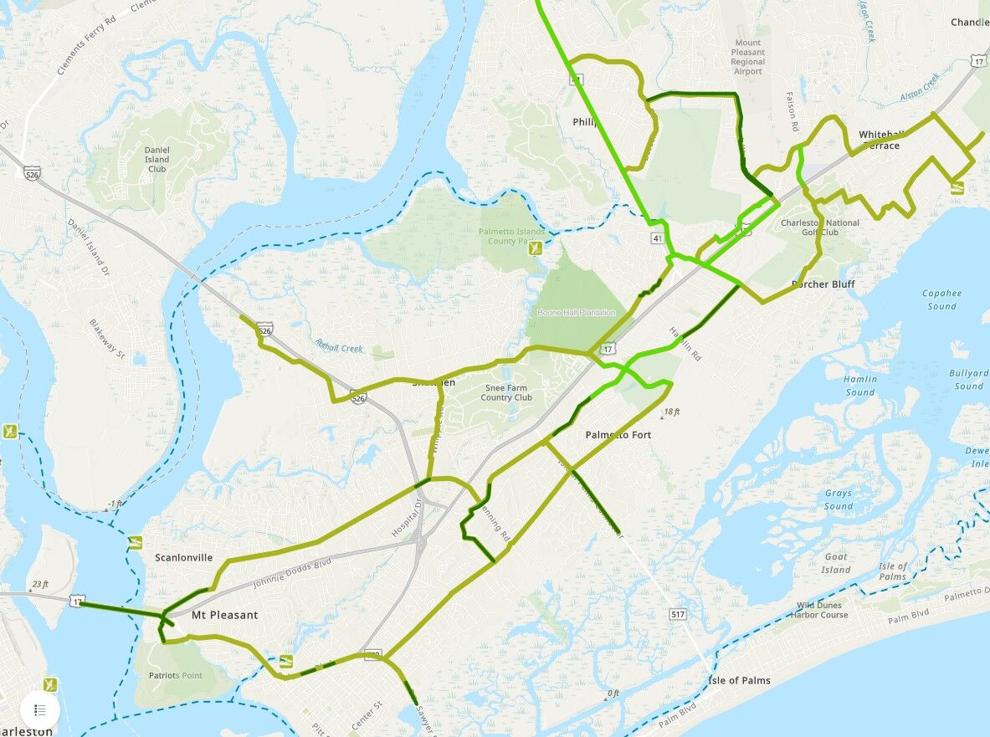 Councilman Howard Chapman said listing a senior center at the northern end of Mount Pleasant as one of the projects the tax money would pay for could help the referendum succeed. That was one of the listed plans in the town's failed 2015 referendum, but Chapman argued that the age of the town's voters should make such a proposal popular.
"We need to make sure that when 49 percent of the voters in Mount Pleasant are 50 years old or older, we recognize that to get this passed," he said.
There are also demands for improvements to the town's tennis center on Whipple Road, repairs to the R.L. Jones recreation center on Egypt Road, and other priorities to consider.