MOUNT PLEASANT — In a rare move for a Town Council that's repeatedly voted to restrict development and reduce the height of new buildings, one company could be allowed to construct buildings up to 55 feet tall on several Coleman Boulevard properties.
The proposal comes nearly three years after Mount Pleasant decreed that no new building on Coleman Boulevard should be more than 45 feet tall, and no more than three stories. 
If the move seems unprecedented for Mount Pleasant's current government, the situation is unusual. Most of the properties in question are along Coleman Boulevard just west of Shem Creek — but they aren't actually in the town.
"It is considered an island or 'doughnut hole' within the corporate limits of Mount Pleasant," said Planning Director Jeff Ulma.
That means the owners could keep the more than two acres of property in unincorporated Charleston County, surrounded by the town but outside its reach. They could build whatever the county allows, as long as new sewer connections aren't needed, because new sewer service requires annexation into the town.
A three-story self-storage building was a recent proposal, if the properties stayed outside the town.
"They could have pulled a permit to build storage units, in the county, without sewer and without water, six months ago," Mayor Will Haynie said. "What we want is an activity zone and retail on Coleman Boulevard so that we do not have a dead zone in one of our liveliest areas that is our de facto Main Street."
The town would prefer to annex, tax and regulate the properties, but that can only happen at the owners' request, and the Gramling Brothers Real Estate and Development wants to build a multi-story office and retail complex, taller than current rules allow.
"The town approached us about annexing, and we have been talking with them for several months," said Mikell Harper, vice president of business development for Charleston-based Gramling. "Part of what we are talking about is coming in at 55 feet, which is where it was when we bought the property."
Town Council on Tuesday night was actually scheduled to consider raising the allowed building height to 60 feet, from the current 45. Instead, they council voted unanimously to annex and rezone the land, but put off the height issue to allow more detailed discussions.
Ulma and Rusty Bennett, a partner in the development, said the plan calls for buildings that would be 45 feet and three stories tall on the Coleman Boulevard side of the properties, and 55 feet in the back along Broadway Street.
"We never intended to build a 60-foot building," said Bennett.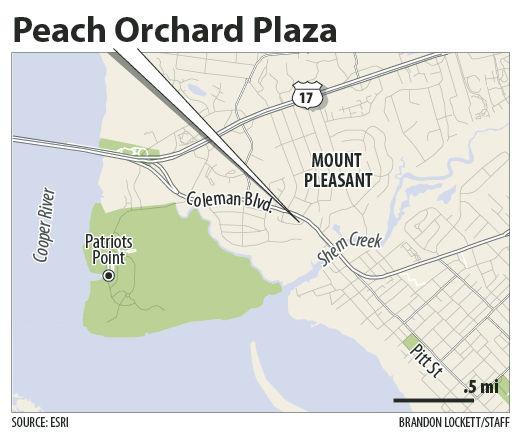 The Coleman Boulevard height fight has been going on for years. More than a decade ago a master plan called for turning the boulevard into an urban-style center of town, allowing some buildings up to 75 feet tall, but when that resulted in The Boulevard apartment buildings and a parking garage close to Shem Creek, public opinion turned.
Town Council members determined to restrict growth were elected, and in 2016 the council slashed building height limits on Coleman Boulevard to 45 feet, decreeing that no building taller than three stories could be built. That happened just months after Gramling Brothers bought some of the properties in question.
"We've seen what 55 and 60 feet look like," Councilman Jim Owens said.
Gramling Brothers is a big player in the Charleston area, best known for the massive Cane Bay subdivision.
In Mount Pleasant, the company owns most of the property between Coleman Boulevard and Broadway Street, where Peach Orchard Plaza and Vicious Biscuit are located. They also own the Kickin' Chicken building at Coleman and Broadway, the Water's Edge restaurant on Shem Creek, and the Coleman property where The Granary restaurant operated.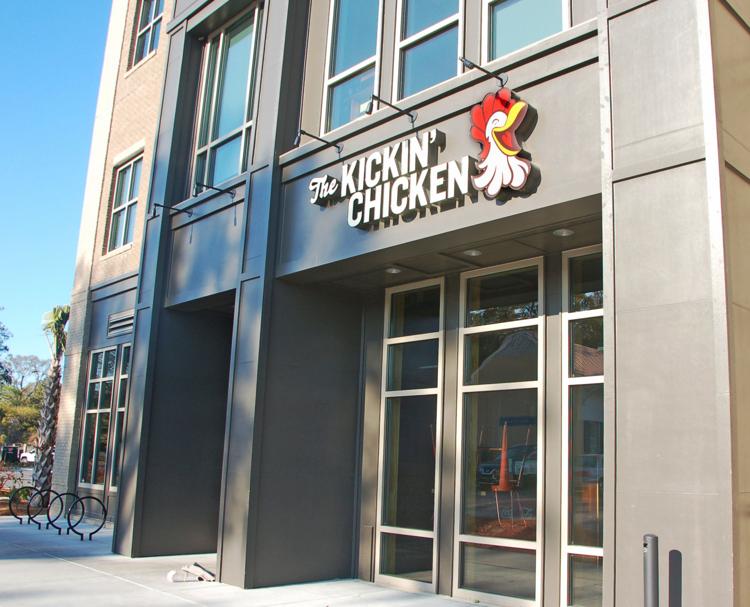 The group Save Shem Creek has led the charge against tall buildings, but Chairman Jimmy Bagwell said the situation the town faces with the Gramling Brothers properties on Coleman is a tough one.
"If it stays in the county, there's no gain for town," he said. "Nobody wants a monolithic self-storage building on that property."
"Do we leave it in the county and accept a 50 or 60-foot tall storage building? Or, do we get something with on-street retail and restaurants and things that keep the streets alive," Bagwell said. "We have not taken a position on this, because we have not seen the final plans."
The Town Council plans to take final action at a future meeting, after the height details are worked out.