The mother of a teenager who died at a juvenile justice wilderness camp in 2015 filed a wrongful death lawsuit Tuesday against the private company that runs it, alleging her son lay dying as its staff made three internal calls before summoning 911 or starting CPR.
The 67-page complaint contends that after Del'Quan Seagers suddenly collapsed unresponsive in his dorm at AMIkids Sand Hills, a remote outpost in Patrick, staff took an unreasonable length of time to render him aid and were ill-trained to provide it.
"These calls, in conjunction with other failures … substantially delayed emergency medical care to Mr. Seagers, causing and/or contributing to his death," according to the lawsuit filed by attorney Justin Bamberg.
The boy's mother, Shadeana Seagers, is suing the state Department of Juvenile Justice and AMIkids, a private Florida-based nonprofit that runs six DJJ wilderness camps across South Carolina that house low-level youthful offenders. Neither immediately responded to a request for comment.
The lawsuit comes on the heels of a Post and Courier investigation published last month that found a web of secrecy surrounds incidents at the camps, including Del'Quan's death, making it almost impossible for the public to get answers about fatalities and assaults that occur on DJJ's watch. 
DJJ officials have steadfastly supported AMIkids and defended the camps as necessary alternatives to sending youth to the detention center in Columbia. AMIkids said its staff followed procedures properly in handling Del'Quan's death.
The lawsuit also names five Sand Hills employees, including Executive Director Lolita Gray. It contends that, before Del'Quan's death, Gray had directed camp staff to call her before summoning first responders, "focusing on themselves, their job security, and Defendants' reputation and financial interests." 
The complaint, filed in Chesterfield County, alleges: wrongful death, civil rights violations, gross negligence, corporate negligence, fraud and misrepresentation, and violation of the state Unfair Trade Practices Act. It seeks actual and punitive damages.
"I just want justice for my son's death," Seagers said told the newspaper.
Death at a camp
Del'Quan lived in Ladson when he was arrested for shoplifting candy and then got sent to Sand Hills for violating probation. He'd skipped school and didn't follow curfew. 
Five weeks later, he died. Authorities told his mother the cause of death was asthma, but she didn't believe it. Seagers has been trying since then to convince authorities that Del'Quan was assaulted before he died.
"They took him away from me like no one loved him and swept him under the rug like he was nothing," she said.
One teen who was there when Del'Quan died told a friend on Facebook that the teen had been punched in the chest. Another boy told a camp supervisor that he too had witnessed Del'Quan getting punched, while the employee supervising them was in the room.
"After asking the other juveniles to stop, decedent was punched multiple times again with great force, at which point he curled over in pain," the lawsuit says.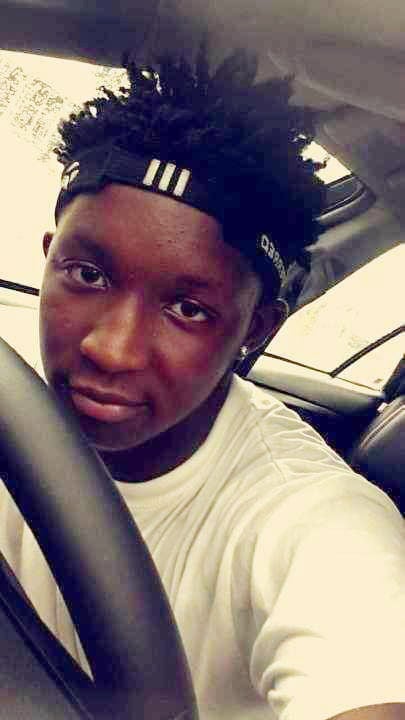 Del'Quan was deprived of his constitutional protections against cruel and unusual punishment when the dorm's staff member, Anthony Cue, watched the assault and then failed to perform CPR, demonstrating "deliberate indifference," the complaint says.
Cue told his supervisors that he didn't see Del'Quan fall in the other room just after 9:30 p.m. After hearing a commotion, another teen found him on the floor unresponsive.
Cue called Rattler Burch, the shift's supervisor, who then called the camp's treatment director, director of operations and executive director, according to a report Gray filed with DJJ. Another report she signed said that Burch called LaKenya Cassidy, the treatment director, at 9:35 p.m. and Gray at 9:40 p.m.
Burch called 911 at 9:38 p.m. 
"We have a student that's unresponsive right now," he told the operator.
After a teen told Burch that he thought Del'Quan was dead, Burch hung up and returned to the dorm.
Six minutes after the first call was made, another employee dialed 911 from his cell phone from beside Del'Quan. 
"The kid is passed out. Look like he's not breathing or something," he said.
Someone was doing CPR, he added, and had gotten the "little things you shock with." In the background, Burch performed CPR while directing someone to work the camp's defibrillator. Del'Quan was pronounced dead at a hospital.
Reports of violence
The lawsuit alleges myriad problems with violence at the wilderness camps, including an assault at AMIkids White Pines in the Upstate that left multiple staff members, including the executive director, charged with unlawful neglect of a child for roughing up a teen and then falsifying information about it.
At Sand Hills, one staff member complained to AMIkids that "students are one riot away" from taking over the camp. Another employee sent AMIkids an anonymous letter complaining that a co-worker had directed a group of teens to assault a fellow youth, the lawsuit says.
Another worker allegedly stabbed a juvenile with a car key after the youth took a pen from him.
"The incident went unreported until a parent of the juvenile found out, saw the puncture wounds, and filed a formal complaint with the Chesterfield County Sheriff's Office," the lawsuit says.
Meanwhile, the two-year anniversary of Del'Quan's death approaches on Saturday.
Seagers is planning a candlelight vigil at 7 p.m. that night at Sunset Memorial Gardens in North Charleston, where her oldest child is buried.