As rivers across the Pee Dee swell with floodwaters from Hurricane Florence, state and local officials are helping residents navigate a growing web of road closures. 
Those closures are likely to increase as rivers across the northeastern stretch of South Carolina continue rising, some to record levels, throughout the week and into the weekend. 
The state Department of Transportation is updating a useful online map showing closures of state-maintained roads. To view specific counties, the agency also offers a county-by-county round up.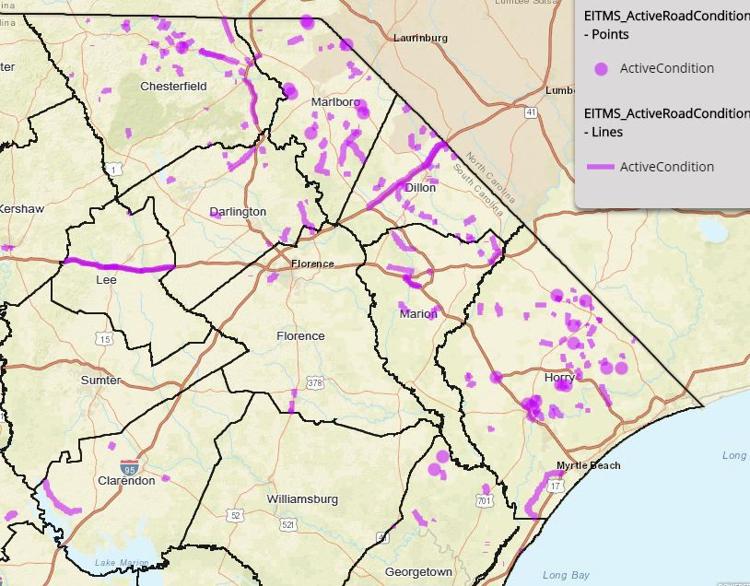 As of Tuesday morning, for instance, the site listed more than 60 road closures in Horry County alone. More than 40 closures were listed in Chesterfield County, although not all of those are due to floodwaters.
For more information about road closures, motorists also can call 1-855-GO-SCDOT or (855) 467-2368.
Some local governments are providing similar services, including Horry County, where rivers near the city of Conway are expected to face some of the most severe flooding in the coming days.