FOLLY BEACH — The teardrop-shaped oyster shell didn't look like the others shells on the beach. The concrete-like limestone encrusting it was at least 3 million years old.
Ashby Gale realized the novelty when he found the odd shell on Folly Beach in 2015.
Four years later, Gale, the owner of Charleston Fossil Adventures, and Robert Boessenecker, a College of Charleston paleontologist, have identified the discovery as an ancient Ostrea coxi oyster not found before in South Carolina.
Until now, the ancient shells had only been confirmed to be found in Florida, remnants from shellfish that lived 3 million to 5 million years ago.
Gale has collected hundreds of the Ostrea shells since that first one.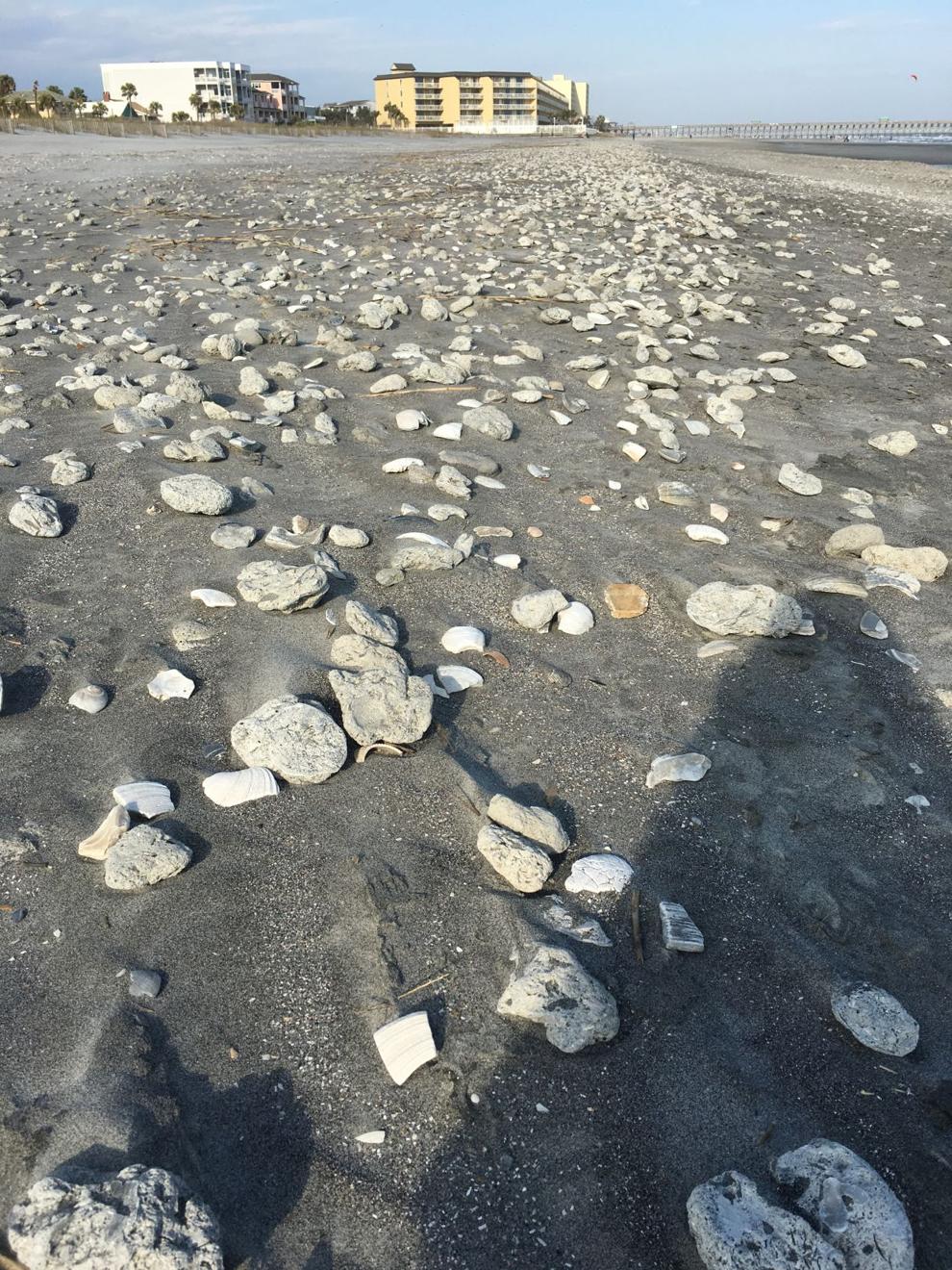 They likely wouldn't be on Folly except for the 2014 beach renourishment project. That offshore dredging pulled the last rocky sand from a depleted pile across a shoal three miles offshore.
The dredges scraped the shoal so bare that afterwards the Army Corps of Engineers had to search for a new renourishment sand source.
Since the renourishment, beachgoers have grumbled about the rocks that were tossed on the beach, and the town has had to rake the beach clean.
"Pretty much all of those gray rocks that Folly residents complain about since the botched 2014 beach renourishment are pieces of Goose Creek Limestone and almost always have shells or shell fragments inside," Boessenecker said.
"On occasion you can find nice scallops, oysters and rare sea snails," he added.
A lot of the ancient shark teeth and whale bones now found scattered on the beach might be the debris from that renourishment, too, he said.
The shells Gale has found range from a centimeter or so to as large as 5 inches — a good-sized oyster compared to today's tasty specimens.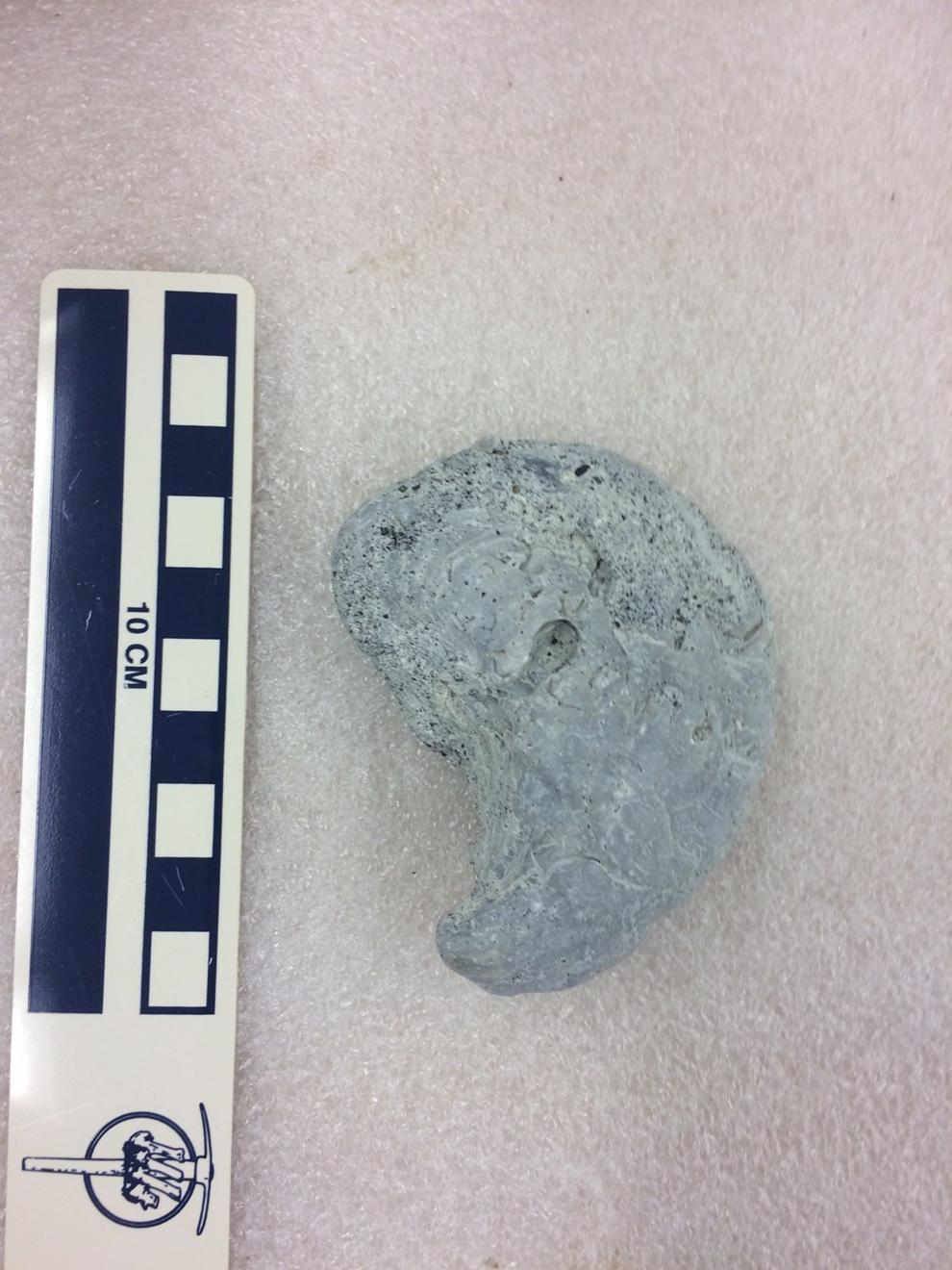 Another remarkable thing about the Ostrea: It evidently didn't grow in clusters like current-day tidal oysters do, Gale said. That makes for a mystery.
"Just where was it growing back then? Offshore or in tidal beds?" he said.
While rare, the ancient oyster are not uncommon. The Mace Brown Museum of Natural History at the College of Charleston now has 30 or more of them in its collection.
"If you know what to look for you can pretty much pick up one of these Ostrea coxi teardrop oysters almost every visit or every other visit to Folly," Boessenecker said.