It's the second Sunday of the month and Anna Mathias and her boyfriend, Charleston Battery midfielder Nicco Rittmeyer, are walking down King Street looking for a place to grab a quick bite to eat, having worked up an appetite after a morning of shopping.
But that's not going to be possible.
Tucked away in Mathias' handbag, out of sight for the moment, is 2½ pounds of social media celebrity in the shape of Lionel the Hedgehog.
As soon as Lionel, a 3-year-old hedgehog, peaks out from Mathias' purse, the pleasant morning of anonymity comes to a crashing end.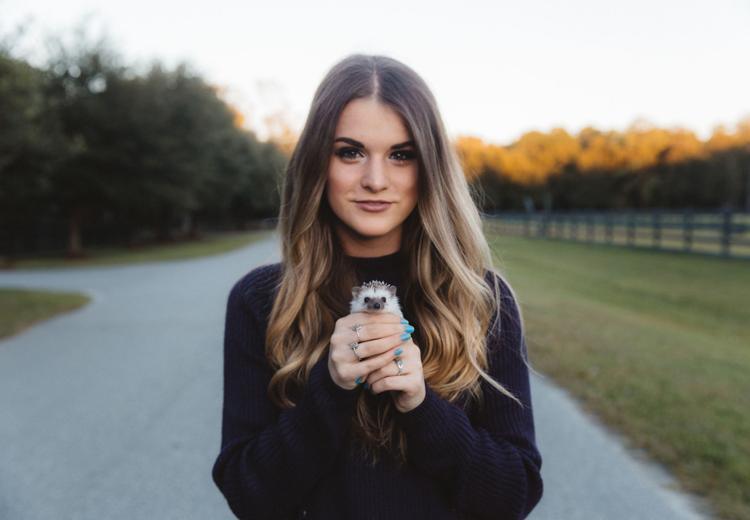 Within minutes of the first sighting, Lionel, or @Lionelthehog, as he is known by his 134,000 followers on Instagram, is besieged by his adoring fans.
"It's Lionel's mom," one spectator shouts as Mathias and Rittmeyer are swarmed for selfies with Lionel. It gets to the point where Mathias, Rittmeyer and the hedgehog are overwhelmed and have to make a quick getaway and head back to their apartment.
"It's getting to the point where if we bring Lionel out on public we might need to think about getting security," Rittmeyer said, half joking. "It's just so crazy. Lionel has turned into such a local celebrity, an icon, that we don't bring him out in public too often because we get swamped by all the people wanting to touch him and get photos with him."
This wasn't what Mathias envisioned three years ago when she got Lionel.
In high school, Mathias remembers wanting to get a pet in the worst way. But after graduating from Charleston County School of the Arts and moving to Columbia to go to the University of South Carolina, the fervor faded.
During her senior year at South Carolina, Mathias started to give serious thought to getting a dog. But when her sister, Callie, called to say a boy she knew at College of Charleston was giving away a hedgehog, Anna Mathias drove down the next day.
"Callie knew how much I loved hedgehogs," Anna said.
Mathias started posting photographs of the then-unnamed hedgehog on Instagram within hours after picking him up. She posted so many photos of Lionel — named for pop singer Lionel Richie — that her friends asked her to stop.
"They got so sick of Lionel after a couple of days, but he was just so cute that I couldn't help myself," Mathias said.
Mathias wasn't about to stop posting photos of Lionel and decided to create his own Instagram account. Lionel had 1,000 followers in a week and 27,000 followers in less than six months after Joe Jonas of the Jonas Brothers reposted a photo of Lionel sitting on top of an ice cream cone with the caption "Spiky Scoop coming up."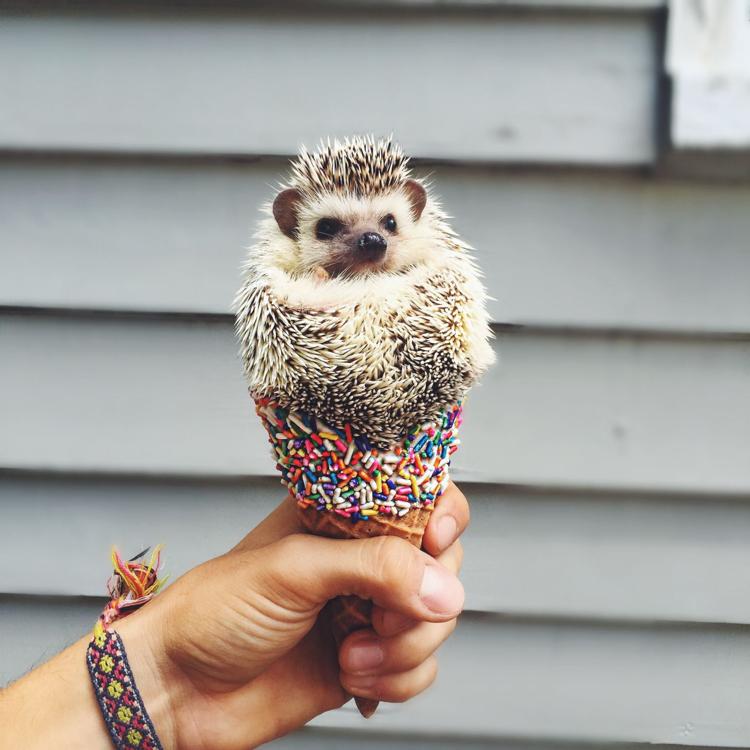 Lionel's fame went to another level when Instagram's own account reposted a photo of Lionel sitting in a chair to its 247 million followers. The photo got 1.4 million likes. And Lionel picked up 24,000 followers in a single day.
Buzzfeed and LADbible jumped on the Lionel social media train and things really began to take off. Since then, Lionel has been featured in People and Forbes magazines and on television.
"This was never planned," said Mathias, who has a degree in marketing and public relations. "The people who try to make their pets famous end up failing in the end. It's usually a disaster. I'm still shocked when Lionel is recognized out in public because there are a lot of hedgehogs out there."
In the world of social media pets, Lionel isn't that big of a deal. Nala the cat has 3.7 million followers on Instagram and twice as many on Facebook. Grumpy Cat has amassed 2.5 million followers on Instagram and has starred in his own movie. Doug the Pug comes in at 3.5 million followers on Instagram.
"In the grand scheme of things, we're pretty small fish," Mathias said. "There are pet owners out there that are making millions of dollars each year, and that's what they do for their full-time jobs."
Mathias, who works at Lovely Bride, a bridal gown shop, began to wonder if Lionel's fame couldn't be monetized, as well. She started to sell Lionel clothing in the form of T-shirts and socks. Wayfair signed Lionel to help sell their products.
Lionel now has his own booking agent with The Dog Agency, a talent management company focusing exclusively on famous social media animals.
"He helps pay the rent," Rittmeyer said.
Mathias has been to Los Angeles and New York City for all-expense paid trips to pet conferences like Petcon.
"It's crazy," Mathias said. "It's a fun weekend and I've got to meet some great owners."
Eighteen months ago, Mathias added a second hedgehog, Lilo, to the family, and the two are almost identical twins.
"Lilo is a lot better with people than Lionel," Mathias said. "It takes a while for a hedgehog to get comfortable with its owner and other people. They are very shy. We try not to overwhelm them. Lionel can get a little grumpy. You can tell when he doesn't want to be around people. Lilo is better."
Most of Lionel's photos are from around the Lowcountry. There's Lionel at the beach, in front of Rainbow Row, at The Battery just hanging out.
"We've definitely tried to brand him as Charleston's hedgehog," Mathias said.