Most South Carolina public charter schools do not reflect the racial makeup of the school districts where they are located, according to student headcounts from the 2017-18 school year.
Under a South Carolina law meant to prevent segregation, charter schools' enrollment figures may vary from the racial percentages of their school district or "targeted student population" by no more than 20 percent.
Last school year, 44 of the state's 70 public charter schools — nearly two-thirds — broke that rule when compared with the districts in which they were geographically located.
While racial quotas are written into the state law governing charters, the state provides little guidance on enforcement and no support for schools that want to pursue diversity. A common complaint of charter schools is that the state provides them with no funding for busing, presenting a major obstacle for many families who might otherwise be interested in attending.
Under the law, if a school breaks the 20 percent rule, the sponsoring district is responsible for checking the school's recruitment and admissions process for possible discrimination and can, theoretically, revoke the school's charter. The Post and Courier could find no school that had its charter revoked solely because of diversity issues.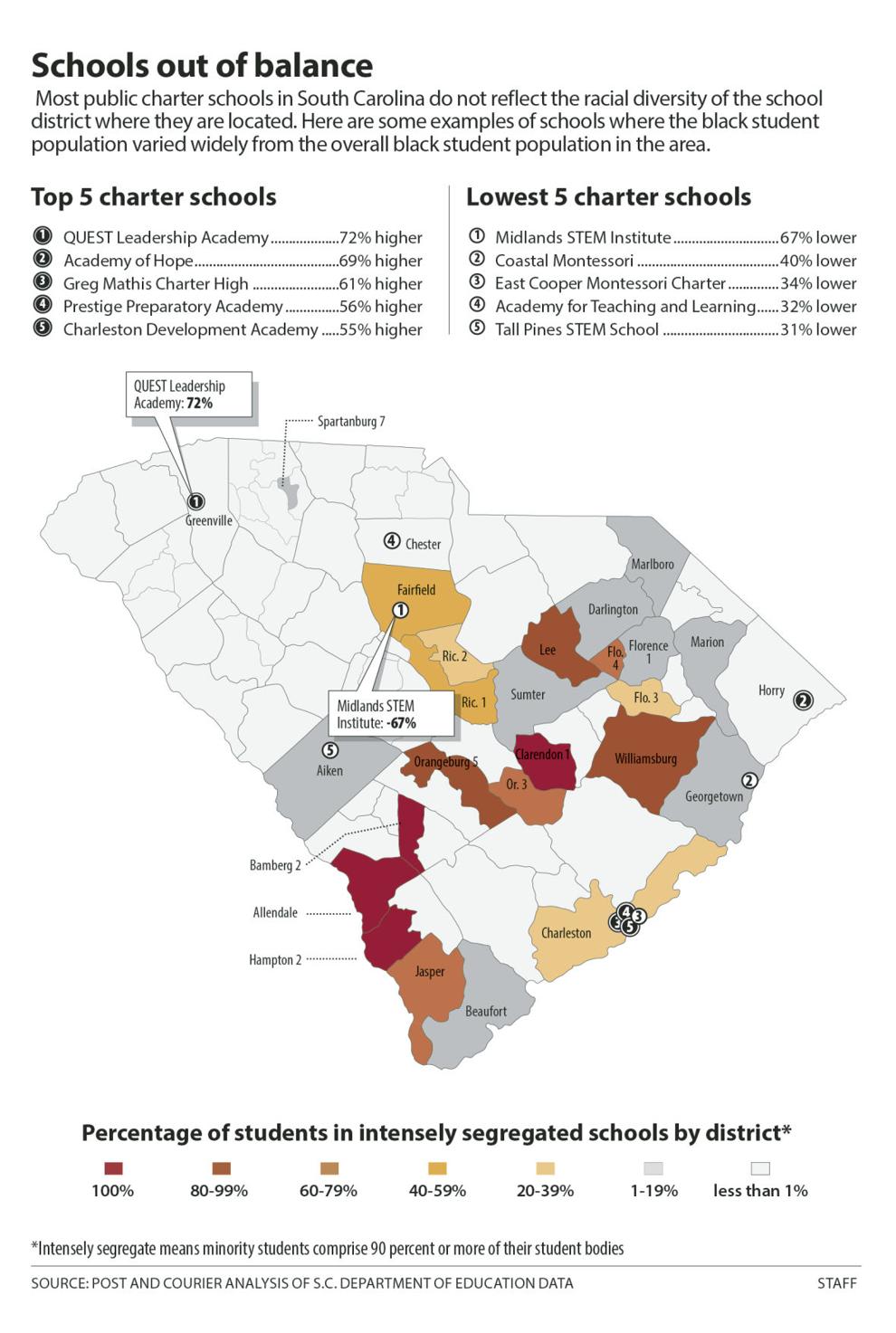 Charters are the only type of schools required under state law to mirror the diversity of their community. If the same 20 percent standard were applied to all non-charter public schools across the state, 327 out of 1,149 — a little less than 30 percent — would have been in violation during the past school year.
South Carolina has a long history of segregated schools. Ever since federal courts forced its public schools to integrate in 1970, many state school districts have entered an era of de facto segregation driven by white flight, neighborhood segregation, private "segregation academies," public school choice policies and the redrawing of school attendance zones. A recent Post and Courier investigation found that 64 years after the landmark Brown v. Board of Education school integration case, one in eight South Carolina public schools was intensely segregated, with 90 percent or more minority students.
Nationwide, studies have shown that charter schools can also play a role in separating students by race. A December 2017 Associated Press report found that charter schools were among the nation's most segregated.
"Charters didn't cause segregation," Brookings Institution fellow Andre M. Perry wrote after the 2017 AP report, "but they sure aren't helping matters."
Some charter schools have successfully integrated in places where neighborhood public schools remain segregated. Principal Chase Willingham of Lead Academy in Greenville County said he sought to build a school that was equal parts black, white and Latino. Today, its student diversity ratio is close to equal.
The key, he said, is to be deliberate about diversity from the start.
"I don't think there's this whole group of people who are like, 'We want to start this charter school to segregate our kids from everyone else,'" Willingham said. "Charter school seats are filled by word of mouth more than anything. ... If our families are diverse, the new families are going to be diverse.
"And if not, then it's going to repeat that pattern."
Stark contrasts
Of the charter schools that broke the 20 percent rule last school year, 11 had excessively large black populations, while 30 had excessively large white populations.
The school with the most disproportionate white population was the Midlands STEM Institute, a majority-white charter in majority-black Fairfield County. School founder and board Chairman Kevin Thomas said he knows why the law is in place, and he is trying to meet it.
"I wanted to give kids an option," Thomas said. "I didn't want the school to be a white flight school."
Before the school launched in 2014, Thomas sent a letter to each of the 120 churches in Fairfield County asking permission to speak to their congregations. Of the seven that responded, six were predominantly black churches, he said.
He also knew transportation would be an obstacle for some. Although the state does not fund transportation at charter schools, Midlands STEM uses part of its per-pupil funding from the state to hire a school bus contractor. Thomas said he went door-to-door at a largely black apartment complex in the county and now runs a bus there to pick up students.
Fairfield County was already segregated before 2014. Its public schools are nearly 90 percent black; the private Richard Winn Academy is more than 90 percent white.
Last school year, enrollment at Midlands STEM was 68 percent white, 19 percent black and 5 percent Latino.
"It's still outside of that number (20 percent)," Thomas said, "but I'd also say we're the most diverse school in the county."
In the minority
Tamika Brown knew her two grandsons would stand out when they enrolled at East Cooper Montessori Charter School.
"I am a parent and grandparent of black boys. They aren't represented in that school right now, but it's not that Ms. Jody (Swanigan, the school's principal) isn't trying," Brown said.
East Cooper Montessori is breaking the 20 percent rule. In a district that was 48 percent white last school year, 89 percent of East Cooper's students were white. While the district was 38 percent black, only 4 percent of East Cooper's students were black.
Swanigan, who helped found the school in 2003, said she would work toward diversity even if the law didn't require it. She teaches in the spirit of Maria Montessori, the groundbreaking Italian educator who honed her student-centered approach with low-income students from different cultures.
"There isn't anyone that is running away from diversity at our school," Swanigan said. "They are running to an education that makes a difference in how they raise their child."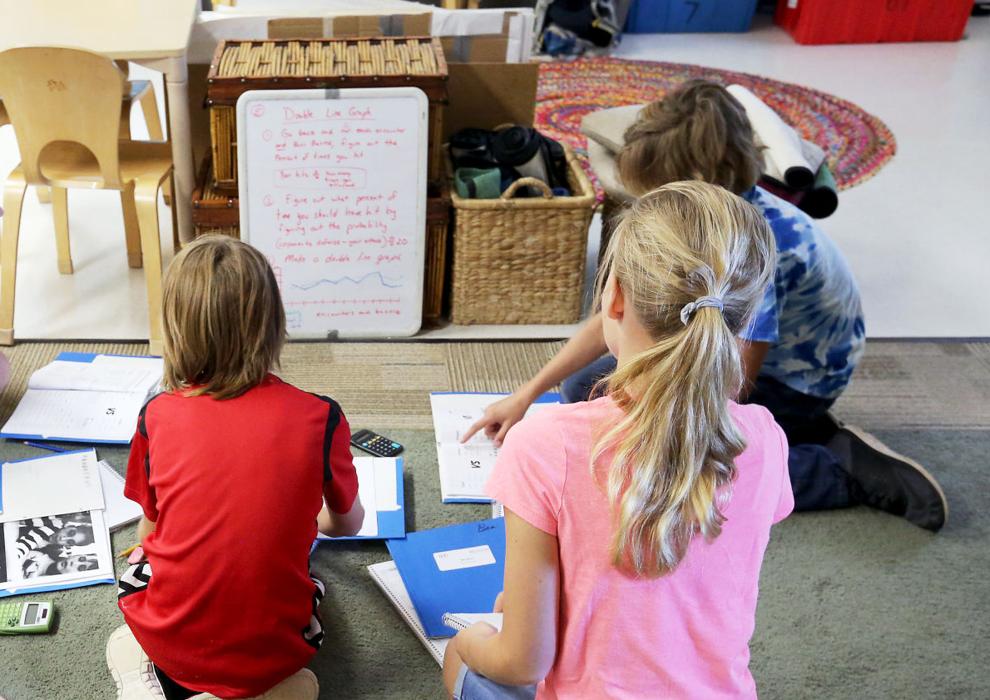 Swanigan went before the county school board on Nov. 26 seeking extra funding to boost the school's diversity along economic lines. In a unique arrangement, the district kicks in about $216,000 per year to fund 32 seats in a pre-kindergarten program for 3-year-olds. As a condition for that funding, East Cooper sets aside 40 percent of its 3- and 4-year-old seats for students from families eligible for SNAP food stamp benefits.
The initiative is working, but slowly. Its student population was 1 percent African-American when it moved out of the I'On subdivision and into its current home in the former Whitesides Elementary building in 2015. Today, it's 5 percent African-American, according to school officials.
That small gain came at a price to the school district.
On top of East Cooper Montessori's $3.4 million budget, the district allows the school to use the Whitesides campus rent-free, as it does with all district-sponsored charter schools occupying district property. On Nov. 26, the school board upped its funding for the preschool diversity initiative by $46,000, to about $262,000 per year.
East Cooper's racial imbalance is not unique in Charleston County, one of the state's more starkly segregated school districts. Its demographics are about the same as at nearby public elementary schools that reflect the relative lack of diversity in Mount Pleasant.
Six of Charleston County's 10 charter schools broke the 20 percent rule last year, including Prestige Preparatory Academy, an all-boys school in North Charleston that had no white students.
The Rev. Eric Mack, chairman of the Charleston County School Board, said the board will ask all charter schools that are out of compliance to present their plans to increase diversity.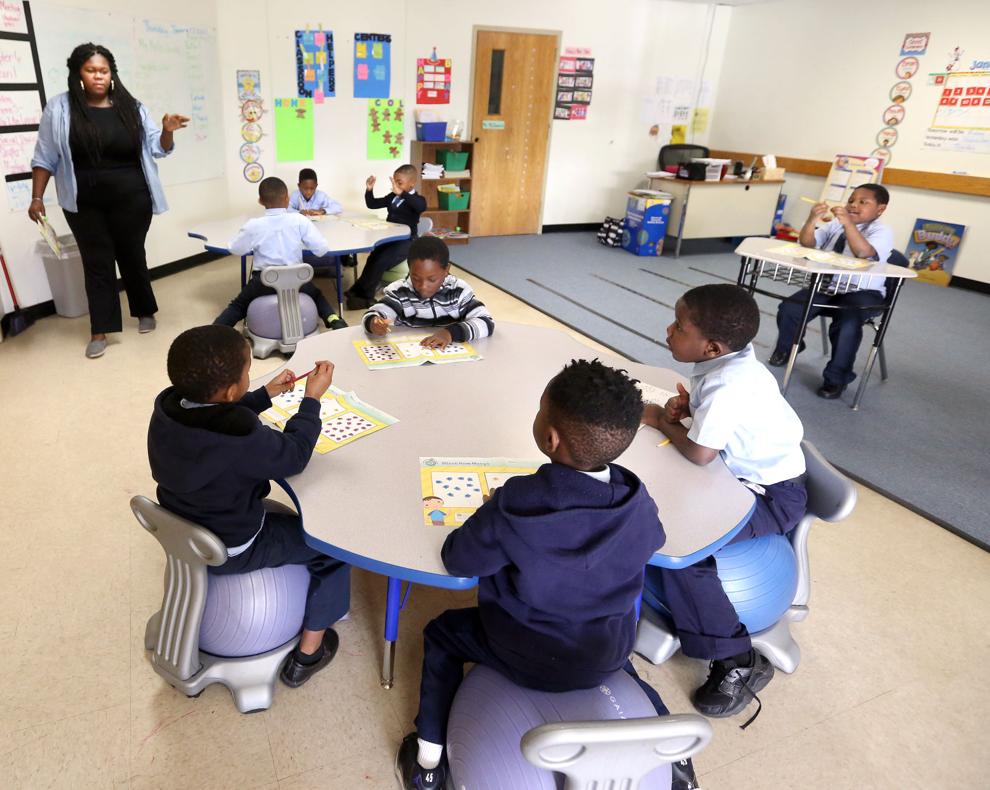 A weak law
The state's largest sponsor of charter schools, the S.C. Public Charter School District, oversaw 39 public charter schools last year, including 27 not in compliance with the state's 20 percent rule.
The 20 percent metric can be misleading, according to Hunter Schimpff, director of policy and analytics for the statewide district. Some schools are located in a non-diverse part of a large county or they sit near a county line and draw students from other districts.
In other cases, schools may follow the spirit of the law, if not the letter of it. Lead Academy, which sought diversity from its inception, has a student body that is roughly equal parts black, white and Latino — but it's technically breaking the 20 percent rule. Lead Academy's white enrollment fell below that of Greenville County by 26 percent.
Schimpff said he looks at a school's demographics, academic performance and financial health every year. If a school is out of compliance with the 20 percent rule, it may appeal and provide more information.
"It's clear what the heart of the statute intends: charters being open and accessible to all students and reflective of the communities in which they're located," Schimpff said. "The technical language of the statute makes it a little challenging to measure and hold schools accountable."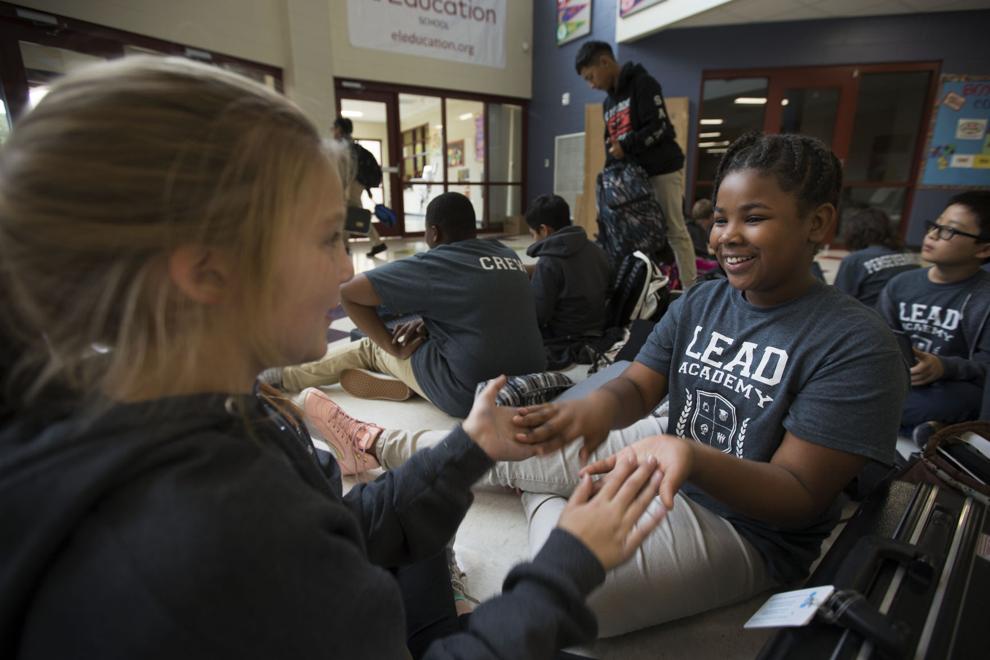 The South Carolina Charter Act, originally written in 1996, may be in need of an overhaul, according to Rep. Rita Allison, R-Lyman, chair of the House Education and Public Works Committee. An ad hoc committee formed in 2018 began analyzing the law and is expected to have some recommendations this year, she said.
"We're looking at the law holistically to look at any weak places," Allison said.
Sen. Greg Hembree, R-North Myrtle Beach, introduced a bill last year that would have allowed districts to spend money on transportation for charter schools. Authorizing those expenses and then putting money behind it could be part of the solution, he said.
"For some families, if you're not providing transportation, you're not providing a choice," Hembree said.
Sen. Vincent Sheheen, D-Camden, was less interested in giving charters more money. Charters have flexibility in how they spend state funding, and they can set aside some of the money for bus service if they are so inclined, he said.
"That sounds like excuses to me," Sheheen said. "If there's a population and they want to be a school, they need to serve it."