Mount Pleasant police have charged a man with stealing a car belonging to a woman found dead of a gunshot wound in her home in the Old Village earlier this month. 
The Mount Pleasant Police Department's investigation into the shooting death of 60-year-old Ann Witherspoon raised questions about transparency when police on Friday released a heavily redacted incident report and little other information, saying then that the release of further details could compromise their probe.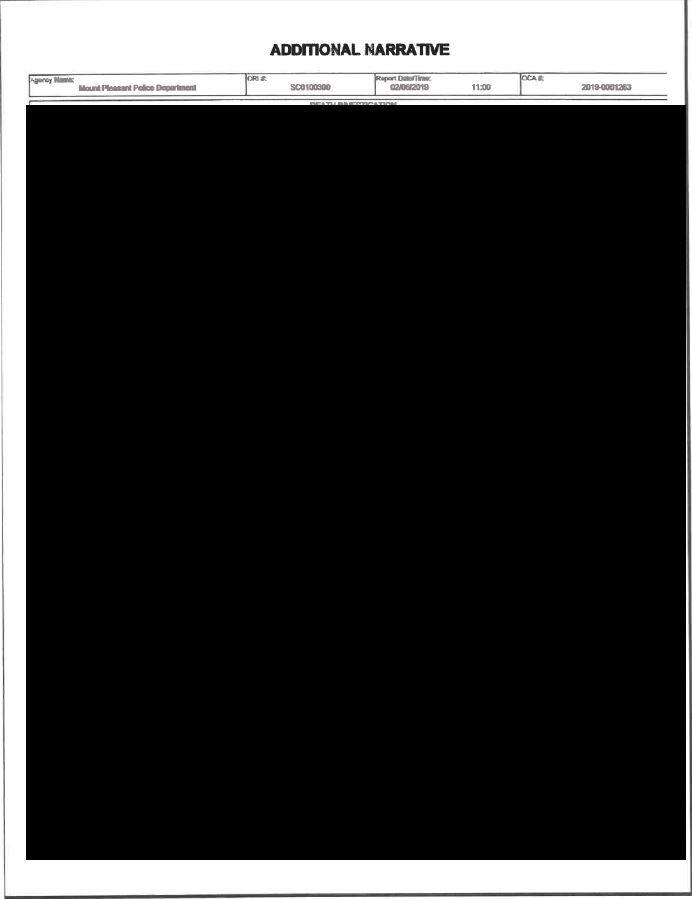 Police did not publicly disclose news of Witherspoon's death until six days after they found her body Feb. 9 at her home on Seminole Street. A longtime friend had reported her missing that morning. Investigators have said they are still working to determine her manner of death.
An affidavit charging 44-year-old Norman Philip Browne with grand larceny sheds some light on the case. 
On the day Witherspoon was discovered dead, police moved to charge Browne with stealing her 2003 Cadillac Seville, alleging he'd taken the car three days earlier on Feb. 6. 
A detective wrote in the affidavit that Browne, who is listed in court records as living on Sycamore Shade Street in Charleston, met with Witherspoon on Feb. 6 in Myrtle Beach. The friend who reported Witherspoon missing told police about the meeting. 
An officer then talked with Browne, who confirmed that he'd met with Witherspoon in Myrtle Beach. The reason for their meeting was not detailed in the affidavit. Browne said he drove Witherspoon back to Mount Pleasant "after she got injured during their meeting," according to the document, which did not elaborate on her injury.
Browne said he then left Mount Pleasant in Witherspoon's car at 11:30 p.m. Feb. 6 and drove home to Myrtle Beach.
He told police he returned the Cadillac to Witherspoon at 8 p.m. Feb. 7 in Wilmington, N.C.
But police believe Witherspoon was already dead by the time Browne claimed he gave the car back to her in North Carolina. A coroner estimated she had been dead for more than two days when officers found her around 2 p.m. Feb. 9, according to the affidavit. 
In the affidavit dated Feb. 9, police said Witherspoon's Cadillac had not yet been located.
Officers arrested Browne on Feb. 10. He was released from jail the following day after posting $50,000 bail. State Law Enforcement Division records show he has no prior criminal record in South Carolina.
Police on Friday confirmed that a person was charged with grand larceny of a motor vehicle in connection with the case, but that individual's name was not disclosed. 
Officials have not provided further updates about their investigation. A police spokesman said Tuesday he did not have a timeline for when the incident report would be released without redactions. 
While it's typical to find small sections of incident reports redacted to protect sensitive details, the level of information withheld in this case was highly unusual. Police blacked out nearly the entire description of the incident. 
Under South Carolina's Freedom of Information Act, law enforcement agencies are allowed to withhold information if its release would: reveal an informant's identity; interfere in prospective law enforcement action; reveal otherwise unknown investigative techniques; or endanger life, health or property.