A man pleaded guilty Friday to slashing a North Charleston resident 100 times with a machete, but he refused to admit  he had committed a crime.
Carlos Urgell Perez, 24, was sentenced to 25 years in prison after entering an "Alford plea" to voluntary manslaughter, allowing him to maintain his innocence while acknowledging a jury could have convicted him of murder.
Perez was a suspected member of the Los Zetas drug cartel who had been deported to Mexico three times before Sept. 5, 2015, when Charleston County deputies said he killed Rafael Barragan Alvarez, 35.
His lawyer said Perez had first moved to the U.S. as an 8-year-old boy and later got jobs at popular Charleston restaurants before being caught by immigration authorities.
While drugs played a role, the opposing attorneys said Friday, the slaying proved more personal than once thought, posing a challenge to Perez's prosecution. Some evidence indicated the victim had assaulted his girlfriend, prompting an angry reaction.
That didn't excuse the crime, prosecutors and the girlfriend said later. The victim's daughter and son also miss their father.
"While Rafael didn't make the right decisions, he was still a dad," the girlfriend told a judge in a letter before Friday's hearing. "We are struggling through life without Rafael. My children do not deserve to feel this type of pain."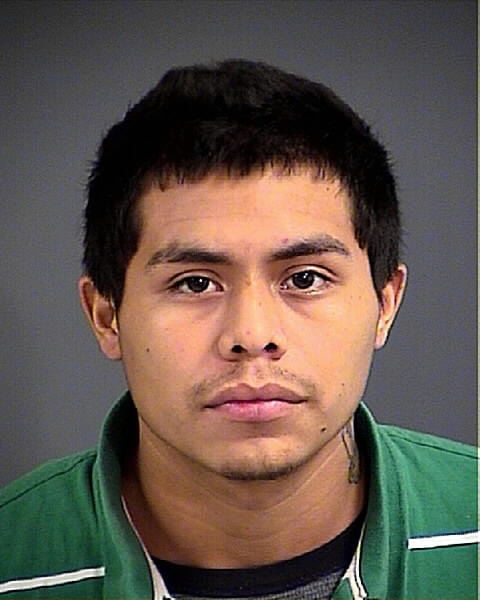 The girlfriend first told investigators that three machete-wielding intruders threatened her and her 2-year-old daughter about 3:45 a.m. in their home at 6894 Ward Ave., an unincorporated area near the Charleston International Airport. She ran away and dialed 911.
Her story changed. Prosecutors and defense lawyers portrayed what happened.
The girlfriend later said she had just returned from a nightclub when Rafael called her names and ripped off her necklace. By some accounts, he pointed a knife at her throat.
Meanwhile, Perez and a pair of brothers, Jesus Arizmendi and Jose Luis Arizmendi of North Charleston, had shown up to buy drugs. They were not intruders. The men had been drinking and using cocaine.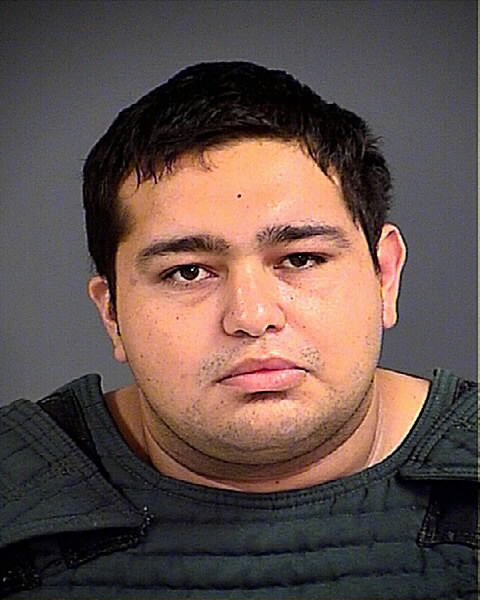 Someone told Alvarez not to treat his girlfriend so poorly. There also had been past allegations of violence.
One of the brothers said Perez became irate and attacked Alvarez. Perez would later say that he had lost control, that "the drugs had taken hold of him," a prosecutor's memo stated.
After Alvarez fell to the floor with wounds all over his body, he was dragged to the front of the home, where Perez kept hacking him with the machete.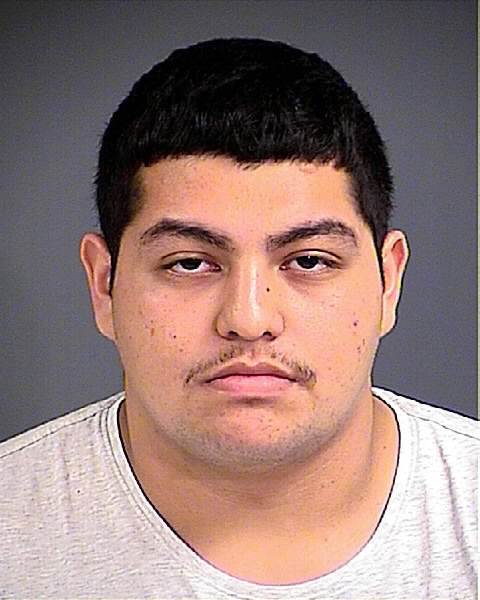 Charleston County Sheriff's Office deputies found Alvarez on the front stoop. He was dead.
Assistant 9th Circuit Solicitor Jennifer Shealy said in the memo that the victim had been "viciously attacked and brutalized" but that his earlier misbehavior might have distracted jurors if the case had gone to trial.
Perez, though, never insisted that he was defending the girlfriend. He drove to Georgia after the killing and made plans to return to Mexico. The brothers' mother recorded a video of Perez acknowledging that he felt terrible about what he had done.
Federal authorities found Perez hiding in the wall of a Macon-area home a week after the slaying.
When Perez appeared Friday in a Charleston courtroom, Shealy asked Circuit Judge Markley Dennis to give him the maximum prison term for manslaughter: 30 years.
His defense lawyer, John Apicella of North Charleston, argued that mitigating circumstances made his client deserving of a lighter penalty.
"This was just a horrific occurrence," Apicella said. "It was just a bad combination of being after midnight … and alcohol. … Nothing good happens after midnight."
Other charges against Perez were dropped. Murder counts are still pending against the brothers.
With two years already served in jail and rules requiring him to serve 85 percent of his sentence, Perez will likely spend another 19 years behind bars.
He will again face deportation after his release.
Walking out of the courtroom Friday in handcuffs, he gave a thumbs-up to a small group of supporters and nodded his head.