If you haven't noticed already, today we launched a brand new website with design by Interactive Editor J. Emory Parker and strategy by Brooks Brunson.
With the new design, we will also publish a new "edition" on our homepage each morning, hand curated by our digital news staff.  
Why? We want to make our homepage a destination for our readers. While many people are getting their news via different digital platforms, we still think there is value in a curated homepage that resembles reading the print product.
We want to make our homepage a place you visit in order to easily get the news you need to know without having to search throughout the entire website. Readers will be able to quickly see important stories and navigate to other parts of the site based on their interests.
Charleston Green 
In addition to hand curating our homepage, we believe our new typography and color scheme also makes reading and interacting with articles easier. The page background is a very light grey and calibrated to compliment the green tones and enhance the reading experience.
The color scheme uses what has come to be known as "Charleston Green."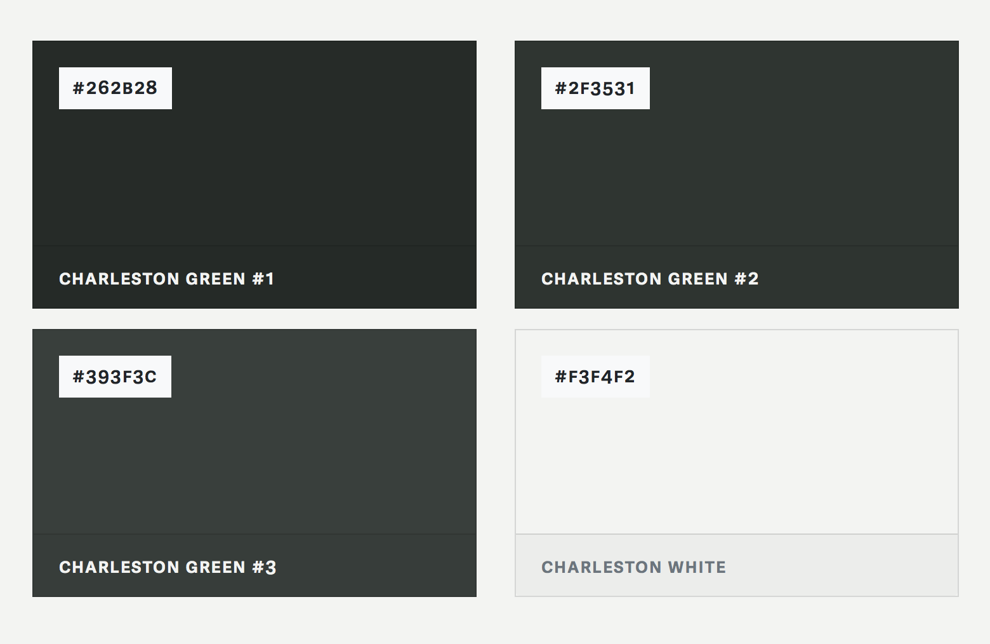 After the civil war, the city of Charleston confronted the daunting task of rebuilding. Faced with material shortages, it's said that residents had the idea to mix traces of yellow paint with more abundant black paint. The pigments combined to create a distinctive shade of greenish-black known as Charleston Green. To this day, the color remains one of the most popular choices for doors, shutters, and porches all over town.
Typography
For a newspaper, nothing is more important than the printed word. Our goal with this new design is to deliver the best possible reading experience. To accomplish this, you'll notice new premium typography used throughout the site, inspired by The Post and Courier's award-winning print design.
Headlines and body copy are set in the Miller family of typefaces designed by Carter & Cone. The rest of the interface uses the Adelle Sans typeface designed by José Scaglione and Veronika Burian of TypeTogether.
Feedback
We understand that rolling out something new presents challenges. There are many parts of the new site that remain the same even with the design changes. The navigation, link to the e-edition and more remain as they were before.
With that said, we don't always get it right. So, we want to hear from you. Use this feedback form to send us your thoughts and to report any issues you encounter. We want to hear from you.