COLUMBIA — Former Palmetto State Bank chief executive Russell Laffitte has been indicted by the State Grand Jury on charges alleging he helped disgraced attorney Alex Murdaugh steal from his legal clients.
The 21 charges against Laffitte come four months after the Hampton-based bank ousted him as its CEO amid concerns about his oversight of legal settlements that Murdaugh allegedly pilfered. The indictments accused Laffitte and Murdaugh of conspiring to steal nearly nearly $660,000 in settlement proceeds owed to the family of Hakeem Pinckney, a deaf man who was left severely disabled after a 2009 car accident that also injured several of his relatives.
Laffitte also helped Murdaugh steal nearly $1.2 million from accounts he controlled at Palmetto State Bank, including to pay back loans Laffitte had issued him from a client's account, the grand jury alleged.
"Screw them guys," said Justin Bamberg, an attorney for the Pinckney family. "Today is a great day for justice in the state of South Carolina. … All chickens come home to roost."
Laffitte, 51, is expected to turn himself in to authorities and face a bond hearing on May 6, according to Robert Kittle, a spokesman for Attorney General Alan Wilson. Laffitte becomes the second of Murdaugh's friends to face criminal charges naming them as co-conspirators in the suspended Hampton County lawyer's schemes.
Beaufort lawyer Cory Fleming, Murdaugh's longtime friend and college roommate, was indicted by the grand jury on 18 charges in March and again on five new counts this week. Fleming, who is out of jail on bond, stands accused of helping Murdaugh steal nearly $3.5 million from wrongful death settlement proceeds meant for the sons of Murdaugh's late housekeeper.
Fleming and Murdaugh were also hit with superseding indictments, Wilson's office announced May 4. The indictments lodge four new counts against Murdaugh, bringing the total number of charges against him to 79. Fleming faces 23 total charges.
Among the new charges are allegations that Fleming helped himself to more than $8,000 in client funds to take himself, Murdaugh, and another attorney on a private plane to the 2012 College World Series in Omaha, Nebraska. The money came from an account for Pamela Pinckney, Hakeem Pinckney's mother. Fleming directed $4,560 from her account to Murdaugh "under the false and fictitious guise of unspecified case expenses," Wilson's office alleged. And he helped Murdaugh steal another $89,000 from her account, indictments stated.
Defense attorneys for both Laffitte and Fleming have insisted they were victims — not enablers — of Murdaugh's alleged treachery.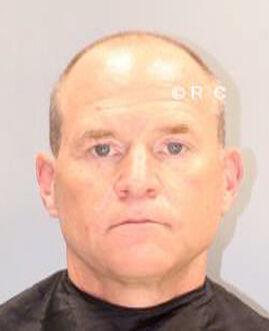 Laffitte was "fooled by Alex Murdaugh and taken advantage of," Bart Daniel, one of the banker's lawyers, told The Post and Courier in late April. "He's been paying the price ever since."
On May 4, Daniel and co-counsel Matt Austin issued a statement saying that Laffitte has been cooperating throughout the investigation while maintaining his innocence. "We intend to fight the charges vigorously and look forward to our client having his day in court," they said.
Murdaugh attorney Dick Harpootlian declined to comment on the new indictments. Fleming's attorney, Debbie Barbier, could not immediately be reached for comment.
The scion of a wealthy legal family that wielded great influence in the southern tip of South Carolina for a century, Murdaugh has sat in the Richland County jail since mid-October, unable to afford his $7 million bond. He awaits trial on charges alleging he defrauded legal clients, law partners and other victims of nearly $8.5 million.
Laffitte, too, has deep roots in that corner of the state. His family has owned and operated Palmetto State Bank for the past 70 years, rising to prominence in S.C. banking circles and forging close ties to the Murdaughs and their law firm. The firm told The Post and Courier it had kept its operating and client trust accounts at the hometown bank for the past 26 years.
Those ties have faced great scrutiny as Murdaugh's alleged financial crimes have come to light.
Prosecutors say Murdaugh, with help from friends, spent the past decade lining his pockets as he betrayed legal clients and other victims who trusted him.
In several cases highlighted by the grand jury, Murdaugh would advise his clients who were about to receive a big settlement or judgment to hire Laffitte to manage their money. Once they ceded control, Murdaugh plundered their accounts for himself, investigators allege.
That was the case as Murdaugh represented the Pinckney family in a lawsuit against the manufacturer of their car's tires after the 2009 crash. As conservator for both Hakeem Pinckney and Natarsha Thomas, Pinckney's cousin, in that case, Laffitte was responsible for protecting their financial interests.
Instead, he helped Murdaugh steal more than $350,000 owed to Thomas and nearly $310,000 meant for Pinckney, indictments allege.
In other cases, Murdaugh used a fraudulent bank account to steal money meant for lawsuit plaintiffs. Murdaugh named the account "Forge" to make it appear to be affiliated with Forge Consulting, an Atlanta-based financial firm that lawyers often hire to structure settlements for their clients. Murdaugh had settlement proceeds directed to that account before pocketing them himself.
Murdaugh's alleged financial crimes have come to light as authorities investigate the still-unsolved double murder of his wife, Maggie, and son Paul at the family's hunting lodge last June. Murdaugh is the only known person of interest in that State Law Enforcement Division probe.
Laffitte also is said to be a target of the parallel federal grand jury investigation into Murdaugh's financial schemes. That secretive probe has yet to produce any charges. In addition to criminal charges, Laffitte also faces potential penalties from banking regulators, including a possible lifetime ban from working in the profession.
Bamberg filed paperwork on April 18 indicating that Pinckney's family plans to file a lawsuit against Laffitte that could result in liens against six of his properties, including a family home in Varnville that Laffitte recently put on the market for $549,900.
The latest indictments charge Murdaugh, Laffitte and Fleming with breach of trust, computer crimes and criminal conspiracy.