Anthony Woodle liked nothing more than Halloween. Except maybe his girlfriend Emilee.
He worked at the Terrace Theater and dreamed of making his own Halloween films one day. He could not know that the movies, and a big star of a favorite franchise, Jamie Lee Curtis, would burst into his life just as he took his last breaths. 
Anthony and Emilee were together eight years and planned to marry on Oct. 31. They met at a Marilyn Manson concert in 2013. They shared an interest in the band Ghost. They decorated their house in North Charleston extravagantly in time for trick-or-treating. They enjoyed Boone Hall Plantation's Fright Nights, where he liked to take photographs to help promote the event. Dressing up was second nature to them.
"He was the holiday itself, walking around," Emilee Stickel said.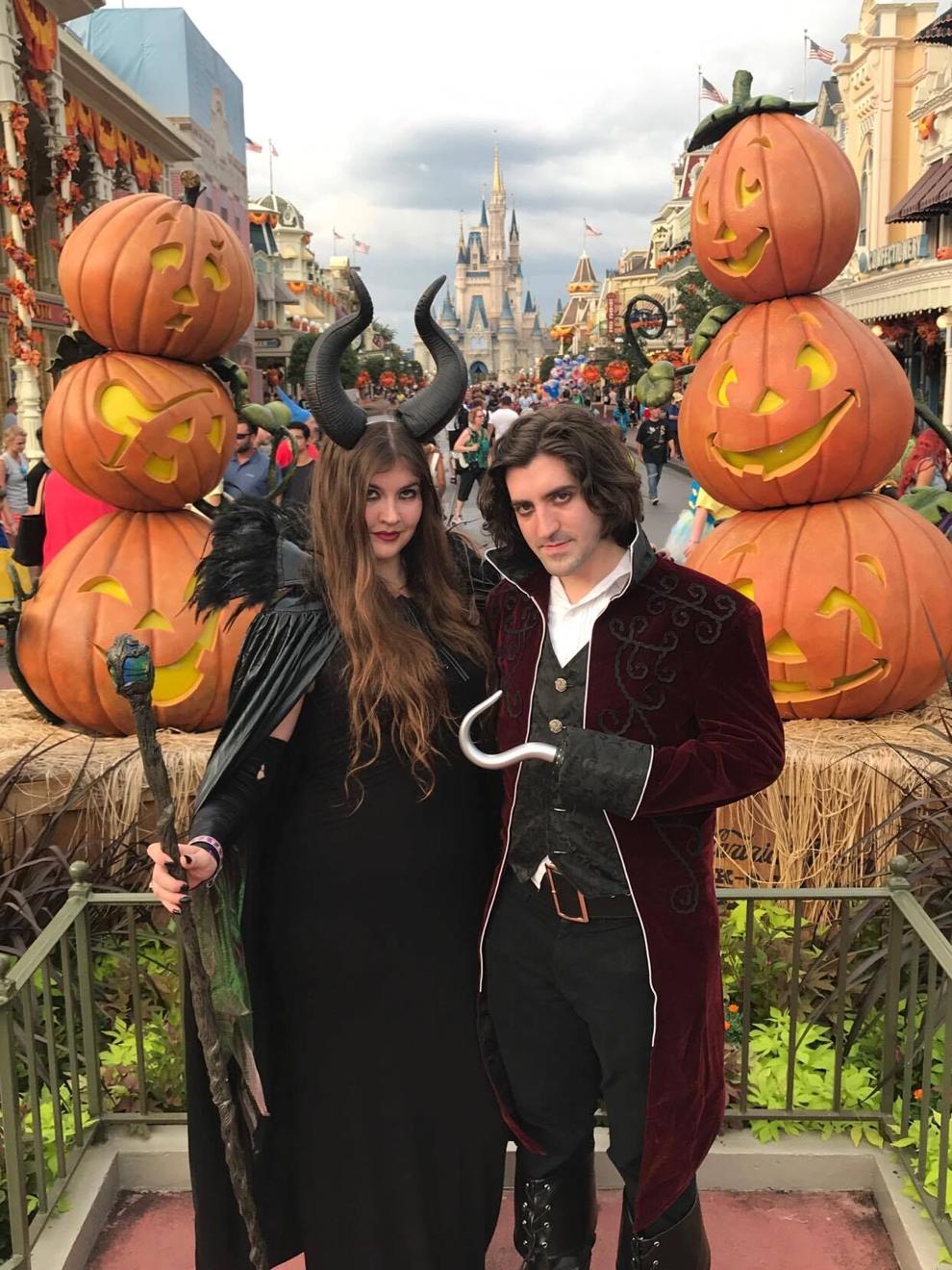 He maintained a YouTube channel called "Deadwood Manor." He adored scary movies. He had black bat tattoos inked on his arm and chest.
Each October, Anthony would install an open coffin in the front yard and encourage food donations that he took to the Lowcountry Food Bank.
"He was a very caring person, always thinking about others," Emilee said.
He proposed to her on Halloween in 2016.
Three years later, also on Halloween, Anthony was diagnosed with Stage IV esophageal cancer.
He would not get another chance to enjoy his favorite holiday.
But, at the end of his life, he would get something better.
'My backbone'
Anthony was general manager of the Terrace Theater, passionate about movies and devoted to the business. He worried when owner Paul Brown suggested some radical idea to keep the income flowing during the COVID-19 pandemic.
He was "my backbone at work," Brown said.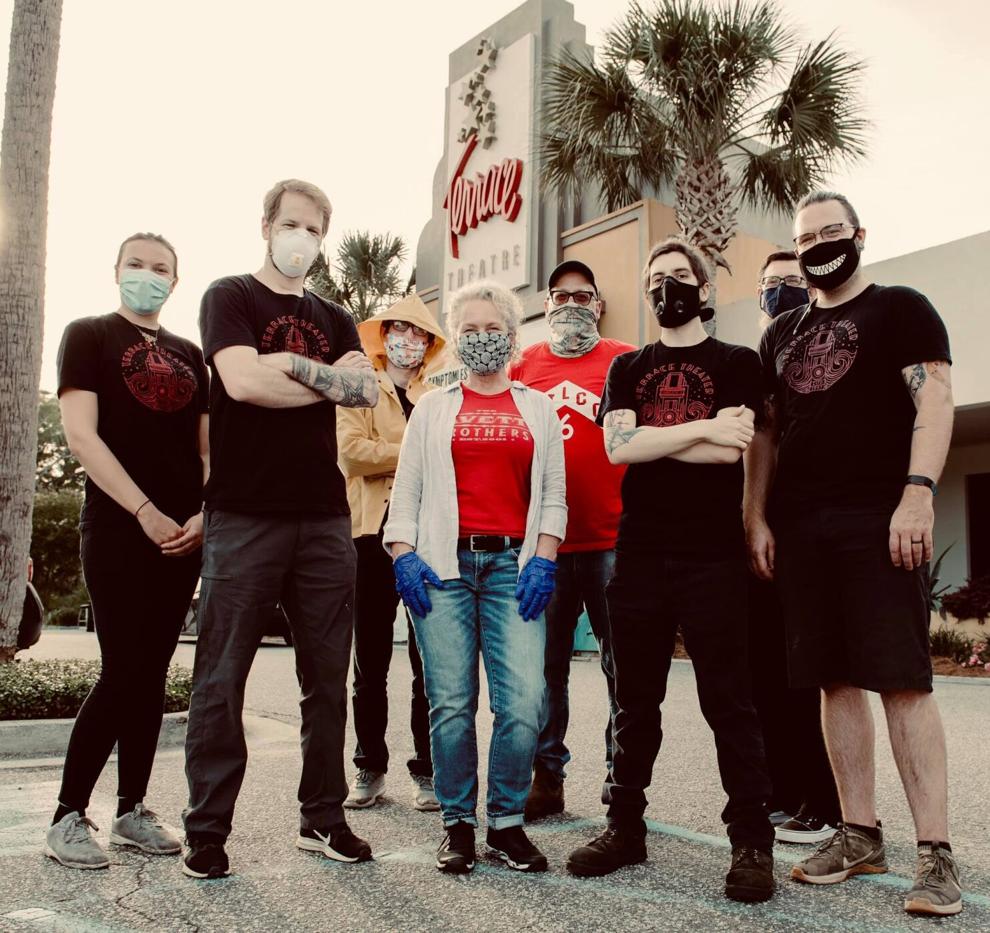 He adored the "Halloween" horror movies, of course, and was thrilled when Lowcountry-based Rough House Productions announced it was reviving the franchise.
During the last year of his life, as Anthony's condition worsened, Brown marveled at his colleague's courage in the face of mortal threat, at the dignity he maintained even after chemo and radiation ravaged his body, at the grace with which he approached his work and his friendships.
"His quiet manner made you think about how you approached issues and challenges," Brown said. "We learned so much from him during this."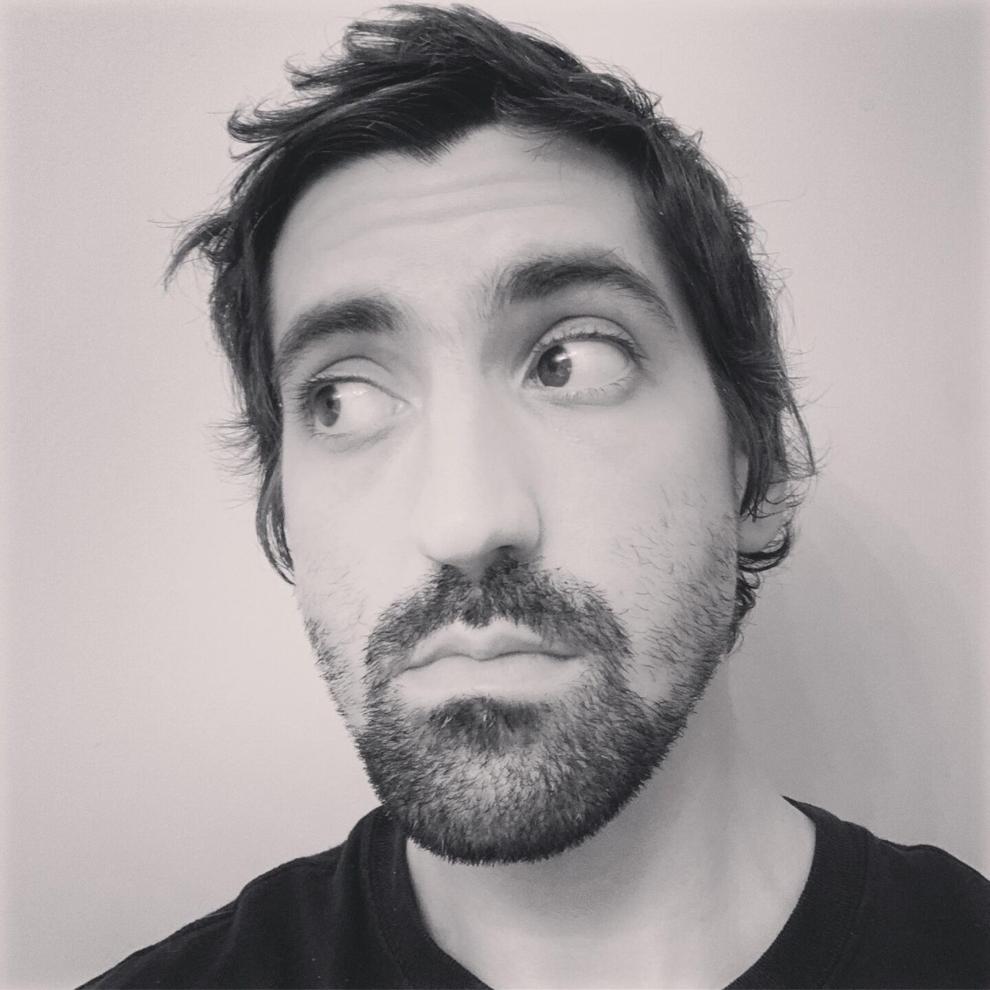 After traditional cancer therapies, Anthony endured targeted radioembolization treatment of his liver once doctors discovered the cancer had spread.
But it wasn't enough to slow the invader.
By late summer, he was receiving hospice care. Nevertheless, Anthony and Emilee were preparing to make official a matrimony that already had taken place in their hearts.
They selected Halloween as their wedding day.
Hollywood ending
Paul Brown made a phone call to David Gordon Green, a partner of Rough House Pictures and director of the 2018 "Halloween" sequel featuring Curtis and Nick Castle.
Two more "Halloween" movies were set to release, in 2021 and 2022 respectively, and Brown wanted Anthony to get a chance to see the first follow-up to Green's big hit.
Green was happy to arrange a private screening. Anthony and Emilee would be the first to see "Halloween Kills," other than those involved in the production.
"That was the most I've seen him smile — during and after the movie," Emilee said.
He had always wanted to be a movie director, and now he was in the company of the makers of a favorite franchise, and in the possession of a movie poster and DVD signed by Green.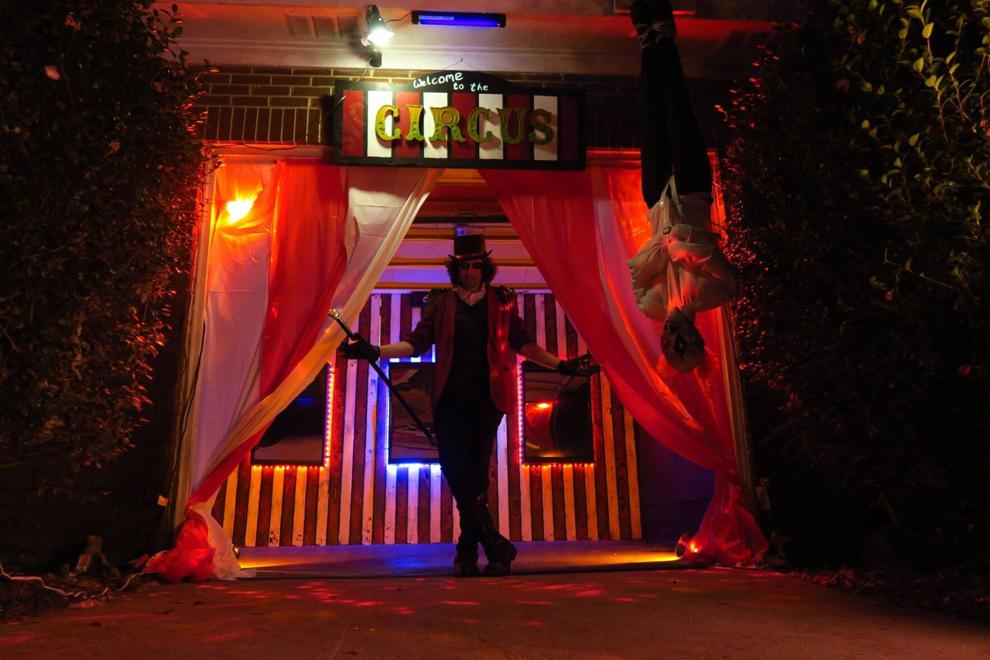 Later that day, Anthony listened to a voicemail message. It was Curtis. She had heard about the screening, and the reasons for it, and wanted to connect with Anthony and Emilee.
He called back, and they chatted about the movie, about his health, about his love. She told him she would send a gift package. (It contained a signed "Halloween Kills" knife and a clasped-hands sculpture.) He told her they planned to get married soon. She said she officiates at weddings, then offered her services.
Arrangements were made for Sept. 13.
Emilee's sister, a nurse in Arizona, flew to Charleston, and helped take care of Anthony as he declined further.
At around 4:30 a.m. the day of the ceremony, Emilee awakened to find Anthony on his knees at the side of the bed. "Babe, I need you to wake up," he implored. "I'm having a panic attack, I need you to calm me down."
Soon he was mumbling, drifting between consciousness and a troubled sleep. Emilee called for a hospice nurse, who arrived at 6 a.m. and tried to make Anthony more comfortable.
This turn for the worse had come so suddenly.
Final moment
At home on Sept. 13, family gathered around Anthony, lying unconscious in bed with Emilee by his side, holding his thin hand. On the phone was Curtis, expressing joy and sadness, and the great honor she felt.
At around 10:30 p.m., Curtis began.
"Anthony and Emilee, all anyone is promised is this moment," she said. "We live and we love in this moment. May the blessings of God rest upon you, may his peace abide with you, may her spirit illuminate your heart now, in this moment. With the power vested in me by the internet, it is my great pleasure to tell you that you are now married people."
At 11:17 p.m., Anthony Ryan Woodle died. He was 29 years old.
Anita Woodle, Anthony's mom, found a letter her son left for the family in which he thanked them and apologized for not being strong enough to beat the cancer. Anita, her husband Steve and their daughter Kristina got matching tattoos that say "Every day is Halloween."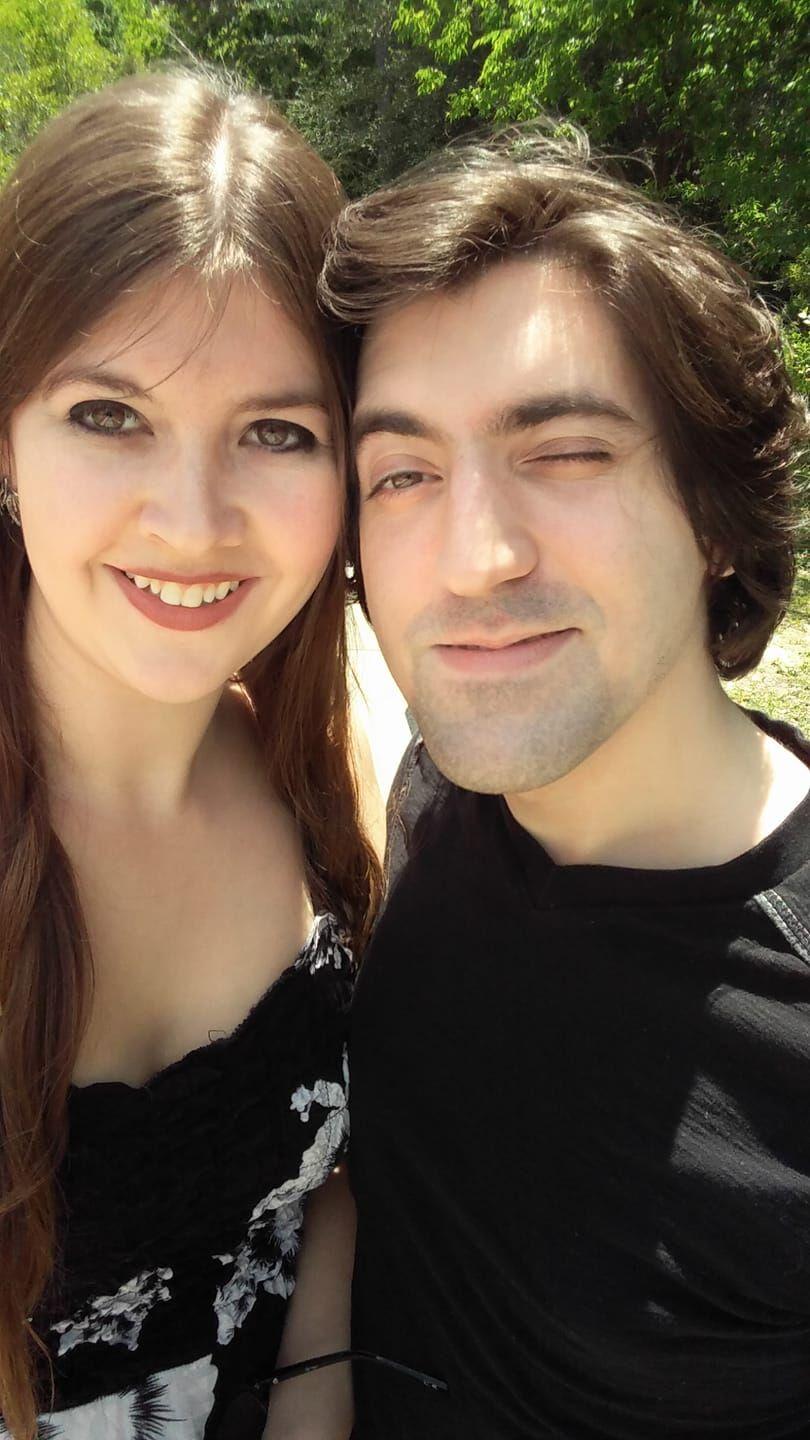 The day after the wedding ceremony, Emilee called Curtis to give her the news. Since then, the two women have remained in touch. Emilee offers occasional updates, thanking Curtis for her friendship and for the special final moment she provided Anthony. Curtis, in turn, sends her love.
Sometimes, Emilee said, she senses Anthony's presence. When she decorated the house for Halloween to honor his memory, his spirit was with her. When she dreams at night, his spirit is with her. When she tries, and so far fails, to imagine the future, his spirit is entangled with hers.
She doesn't know what to do now. She is searching for meaning.
She places carved pumpkins by his grave. She awaits the buzz of a familiar presence.
She is missing the man obsessed with Halloween, the man who adored the movies, who insisted on having fun, who sought to help others.
Now there is only a void.
A void that seems infinite.