He was not your typical Rittenberg. Indeed, he was not your typical American.
Sidney Rittenberg, grandson of Sam Rittenberg (after whom a prominent West Ashley street is named), died Saturday in Scottsdale, Ariz., where he owned a home. He was 98.
Life for Sidney began in Charleston, took him to China, then the West Coast of the United States. He spent 35 years in China working on behalf of Mao Zedong's Cultural Revolution. Eventually, he came to condemn Mao and regret the role he played in upholding the regime, embracing instead a chance to live a second life as a capitalist promoting U.S. business interests in China.
He was the prodigal Rittenberg son who finally returned. Sort of.
Some wondered whether he was a spy, including Joseph Stalin, who made that claim to the Chinese, resulting in Rittenberg's first prison term in China. In 1955, after six years in solitary confinement and after Stalin's death, he was cleared, released and back in Mao's good graces, campaigning to advance the Great Leap Forward, Mao's push to transform China from an agrarian society to an industrialized one, according to an Aug. 24 story in The New York Times.
He socialized with Mao and his inner circle, became a member of the Chinese Communist Party and acted as an interpreter and counselor. In 1968, Mao's wife Jiang Qing accused Rittenberg of attending a meeting to plot the overthrow of the government, and he was again thrown in jail, again in solitary confinement, this time for 10 years. Rittenberg's Chinese wife Yulin Wang Rittenberg was sentenced to hard labor during this period. Their four children went to live with grandparents. Both were exonerated after the death of Mao and the arrest of Jiang Qing, and released in 1977, but Rittenberg's devotion to Chinese communism was faltering.
Two years later, he returned to the U.S., confirmed he still maintained U.S. citizenship, visited family and planned his repatriation.
"We thought he was dead," said Harriet Rittenberg , Sidney Rittenberg's first cousin and a local doctor.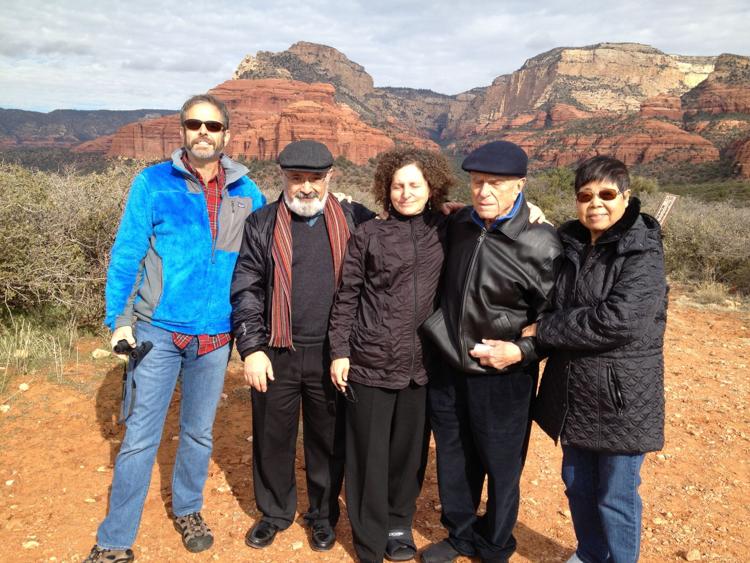 Her parents, Henry and Sara Rittenberg, were among the first to receive Sidney upon his return. Technically, Henry was Sidney's uncle, but they were only a couple years apart in age, so the relationship was fraternal and close, Harriet said.
She recalled when she first heard about her long-lost cousin: "It was early 1966, I was a freshman in college, sitting in the dorm at Goucher College (near Baltimore) reading the Sunday Times."
There was an article about American missionaries in China on a boat in the Yangtze River who encountered a fellow American (Sidney). The New York Times reporter called Henry Rittenberg to glean more information, but Henry knew nothing.
Flash forward: It's the 1970s and Nixon is opening up Chinese-American relations. Sidney's niece sends a letter addressed to "Sidney Rittenberg, Beijing, China."
"Several weeks later, the phone rings," Harriet Rittenberg recalled. "It was Sidney."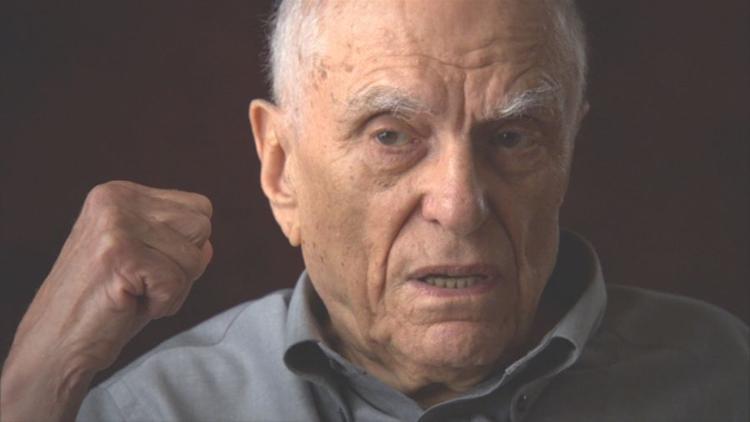 Arrangements were made for Sidney's sister Eleanor and her husband Arthur Weinberger to visit Sidney in Shanghai, where they enjoyed banquets each night of their three-day stay. Sidney was a much-admired figure. A few months later, Sidney and Yulin came to the U.S. and spent a couple of nights in Baltimore with Harriet and her husband Steve. The transition home had begun.
Early life
Sidney Rittenberg was raised in a liberal Jewish family in Charleston, coming of age during the Great Depression and the rise of the left. He attended Porter Military Academy and developed an interest in the plight of the working class. As a young man he became a labor organizer and avid pluralist. He had inherited something of his grandfather's social justice acumen. Sam Rittenberg was an early advocate of racial integration, Harriet Rittenberg said.
As a boy, Sidney imagined he would become a doctor, but poor eyesight prevented him from pursuing that career. Instead he studied philosophy. "I was trained in logic and independence of thought," he told The Evening Post in a 1983 interview.
After the bombing of Pearl Harbor, Sidney Rittenberg joined the Army, where he was encouraged to study Japanese at Stanford University. But, he reasoned, that would mean getting stuck, maybe for years, with an occupation force. Better, he thought, to go to China.
In January 1946, he received an honorable discharge from the U.S. military and went to work for the United Nations Relief and Rehabilitation Administration as an observer in central China. Six months later, he left his post and joined United China Relief. In that position he got to know the communist leadership, just as U.S. officials were backing out of the country.
"About this time, the U.S. ambassador and the last consul general were recalled to Washington," he told The Evening Post. "I was trying to build a bridge between the Chinese and the Americans. I helped to polish the English of the radio broadcasts and train journalists and interpreters. Then the civil war broke out in full force and the friendly spirit deteriorated."
An idealist
Charles Rittenberg, Harriet's brother and a maternal-fetal medical specialist in the Lowcountry, called Sidney a "genuine communist" and "incredibly smart guy" with a strong "sense of justice." Once he was back in the U.S., he lived in Woodside, N.Y., then Seattle, visiting Charles and his family numerous times. No longer inscrutable mysteries, Sidney Rittenberg, Yulin and their four children (two of whom traveled to the U.S.) were now accessible, loving, attentive to family — though Sidney remained a black sheep, avoiding large gatherings.
"I knew him very well," Charles Rittenberg said. "Sidney and my parents became very close. Unquestionably, he was the most interesting person I've ever known in my life."
His return to the U.S. in 1979 garnered public attention. Mike Wallace and other TV and radio journalists interviewed him. He delivered lectures. And somehow his reputation remained untainted; he was mostly perceived as an adventurer with valuable knowledge of China, where the door remained open to him. He returned often, offering tours to American travelers.
Then California-based ComputerLand, which wanted to establish ties to China, hired Rittenberg as a consultant. The experience proved fruitful, leading him to start his own consulting firm and work with numerous other companies.
Rittenberg authored an autobiography, "The Man Who Stayed Behind," which featured a preface by Mike Wallace. Yulin also wrote an account of her experiences, called "After the Bitter Comes the Sweet: How One Woman Weathered the Storms of China's Recent History."
"I think he was an idealist," Harriet Rittenberg said. "He really felt that everyone needed to share."
Once she asked him if he harbored any bitterness toward the Chinese. No, he replied. It was Stalin who got him jailed the first time, and Mao's wife who got him jailed the second time. The Chinese were not to blame.
On another occasion, Harriet wondered about his ideological elasticity.
"For a communist you seem to have embraced capitalism with verve," she offered.
"No, no, no," he replied. "It has embraced me."