The Charleston County School District has hired an outside investigator to look into its own handling of an employee who was caught with child pornography on his work-issued laptop computer in 2014.
That employee, Marvin Gethers of North Charleston, was working as a student concern specialist at Dunston Primary School in January 2014 when a district IT specialist discovered he had used the computer to access pornographic websites, including one that featured child pornography. After a two-year investigation that included a forensic analysis of the computer, North Charleston police arrested Gethers, then 57 years old, in January 2016.
A recent report by Live 5 WCSC questioned the district's handling of the case. While the police investigation was ongoing, the school district briefly placed Gethers on administrative leave before allowing him to come back to work at Dunston. The district then promoted him to the higher-paid position of parent advocate in October 2014, according to the news station's reporting. The school district has not provided The Post and Courier with Gethers' employment file to verify those details.
After Gethers' arrest in January 2016, North Charleston police heard complaints from two children who said Gethers had molested them in his office at the school in 2015.
Gethers' case never went to trial. He died in July 2017 of heart failure.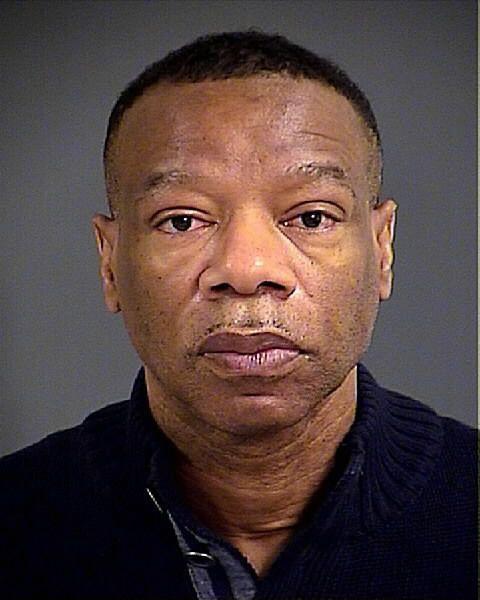 In a prepared statement this week, the district said, "We understand that there are questions that simply cannot be answered by CCSD's current administration and for that reason we have contracted with an independent legal firm to fully investigate this matter and to attempt to respond to lingering questions for current leadership, staff members and the public."
The district did not respond Thursday to a request for further details about the legal firm it has hired and the scope or cost of its investigation, or who approved the contract. The Charleston County School Board has not voted publicly on the matter.
The statement came as local activists called for federal and state investigations of the district's handling of the case. Several district leaders who were in office at the time of the initial report in January 2014 are no longer working for the district.
"We want to make sure that it never happens again," said Charleston-area activist Johnathan Thrower.
The group urged the Federal Bureau of Investigation and S.C. Law Enforcement Division to look into the matter, and also called on state legislators to hold public hearings.
"In the event that this issue isn't addressed promptly, we will have no other choice but to engage in acts of protests and civil disobedience to bring accountability where it needs to be," the group said in a statement.
Rep. Peter McCoy, R-Charleston, who heads the Charleston County Legislative Delegation, said he plans to organize public hearings about the district's handling of the case. While state lawmakers cannot subpoena witnesses or prosecute anyone, he said he wants to get the facts out in the open.
"The bottom line is this: I think that the people of Charleston County deserve some answers of who had knowledge of this, who continued to disregard what they knew, and still promoted this man within the school district," McCoy said. "To me, there's a huge disconnect there."
"This kind of information needed to be disseminated throughout," he added. "Administrators and teachers and parents needed to know. To sit on it, to not do anything, not make people aware — that's a huge issue."