South Carolina LGBT advocates were angered earlier this month by a piece of the state budget that allows foster agencies to deny services to same-sex couples on a religious basis.
Supporters of the proviso, introduced the same day that Gov. Henry McMaster signed an executive order with similar effects, frame the measures as a religious liberty protection.
Opponents see it as a pathway for state-sponsored discrimination and have threatened to take the state to court over it.
Miracle Hill Ministries, the Greenville-based organization that lobbied for the protections, said it refers qualified applicants who are same-sex couples or don't share their Christian beliefs to other agencies. It's the only faith-based agency the governor's office or state Department of Social Services knows conducts this type of screening, though there may be others.
Jeff Ayers, executive director of LGBT advocacy organization S.C. Equality, said his group is prepared to challenge both measures in court but will wait for the state attorney general to issue a legal review requested by lawmakers last week. 
Ayers said the plaintiffs would be people referred onward by Miracle Hill.
"Even though they were referred on, we still believe that no adoption agency in the state should be cherry-picking who they serve and who they don't serve," Ayers said.
DSS told Miracle Hill earlier this year it needed to work with non-Christian families. McMaster's executive order freed them of that requirement.
Challenges to the provision coincide with national opposition to an amendment adopted by the U.S. House Appropriations Committee, which provides similar protections for faith-based child welfare providers.
The governor's March 13 directive prevents DSS from penalizing faith-based child-placing agencies for their religious beliefs. The proviso dictates the state must not discriminate against those agencies for denying services to people for religious reasons.
Child-placing agencies are entities licensed by DSS to put children in adoptive or foster homes and maintain their own system of foster families. They provide relief to a system with more children in need of foster homes than there are beds available. 
Miracle Hill recruits 15 percent of South Carolina's foster families and licensed 90 families last year, according to its CEO. It also offers services such as homeless shelters and addiction treatment centers.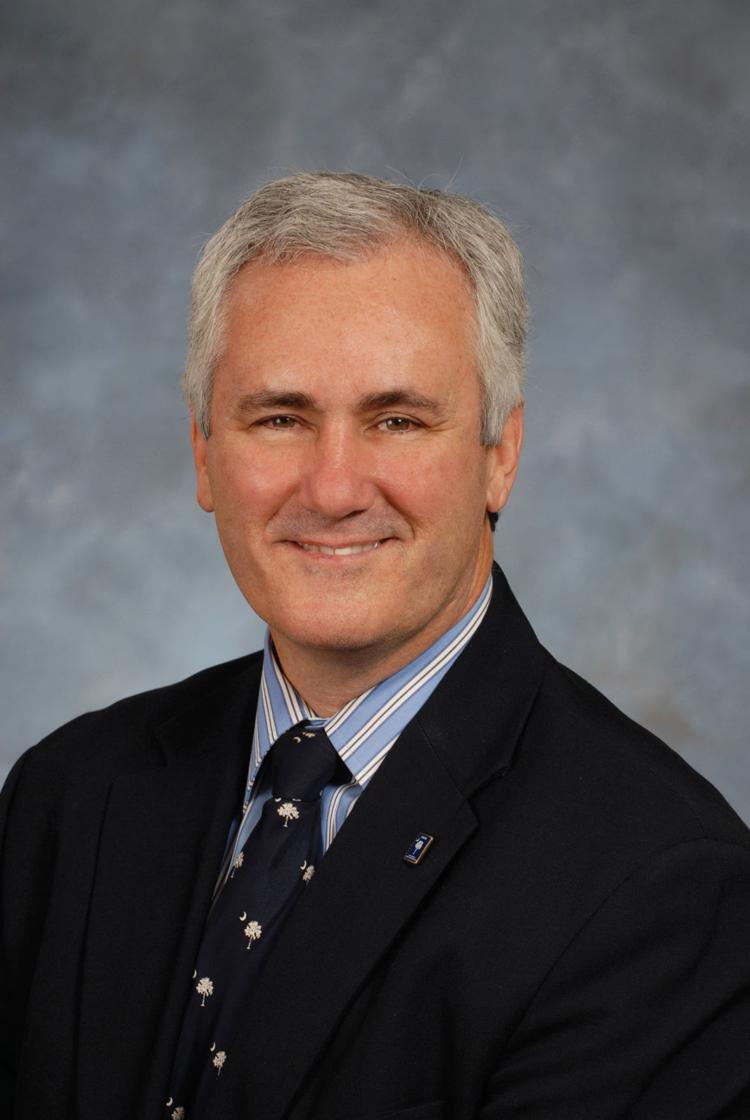 Rep. Garry Smith, the Simpsonville Republican who introduced the proviso, said the coordinated efforts were aimed at preserving Miracle Hill's license. There were other providers, he said, and characterized denying Miracle Hill's license because of the screening as "cutting your nose off to spite your face."
"The key point to this is that this has changed nothing," Smith said.
Miracle Hill CEO Reid Lehman said his organization would not have stopped the screening had the Statehouse measures not been taken, meaning it would've been forced out of business. He doesn't have an exact count but estimates no more than two or three families are referred to other agencies each month.
"There's nothing wrong with that because there's so many other options for other families to work with children through," Lehman said.
McMaster's staff met with Miracle Hill in February to discuss the organization's concerns. A week later the governor asked the U.S. Department of Health and Human Services for permission on behalf of DSS to deviate from Obama-era regulations.
The regulations prohibit government-funded entities from denying services to people based on non-merit factors like religion and sexual orientation.
"Anybody who is willing to open their home to a child in need is providing an important service that South Carolina is grateful for," McMaster spokesman Brian Symmes said.
He added, "Gov. McMaster issued his executive order and supports this proviso because no person or organization should be forced to forfeit their religious beliefs in order to provide that service and because Miracle Hill, and any other faith-based organization, should be able to serve South Carolinians while maintaining their beliefs without fear of retribution."
Lehman said Miracle Hill works with divorced families and single people, and argued that denying services to same-sex couples was not passing judgement about their fitness to become foster parents. He claimed the measure expands the pool of foster families by letting his organization continue its operations.
A 2015 national analysis from The Williams Institute, a UCLA School of Law think tank, indicated same-sex couples were almost three times more likely to be raising foster or adopted children than their different-sex counterparts.  
"So many politicians are focused on laws to take away peoples' opportunities," said Melissa Moore, executive director of We Are Family.
The Charleston-based organization provides support and advocacy for LGBTQ youth. Moore called the efforts "unconscionable" but said they weren't surprising given it's an election year.
"Who loses out, ultimately? Children; children who need homes," Moore said.