Ask any man in South Carolina's six maximum-security prisons about the drivers of violence and drugs, and he will describe the same cause: a lack of hope for any meaningful future.
Most arrive at these institutions young and staring down the barrel of 10, 20, 30 years or more. About 15 percent won't leave alive.
"By the time you are 30, your brain is mush. All you know is hostility and aggression," explained a 26-year-old inmate during a recent tour of Lee Correctional Institution. The state Department of Corrections won't allow journalists to visit its prisons unless they agree not to identify inmates.
The inmate, who got locked up at age 19, said men like him come to prison in a state of "arrested development." They arrive angry — and too often leave worse.
Other inmates agreed, including one who was at Lee last year when seven inmates died in a killing spree that marked the nation's deadliest explosion of prison violence in 25 years.
"Give an inmate something to hope for, and you give him reason to work hard every day," he said.
Prison leaders insist they are trying to do just that.
'A new philosophy'
The overall vibe of Lee, which sits off a two-lane road in rural Bishopville, is forlorn: institutional concrete slab buildings, ballpark lights and rusty fences with razor wire. The compound was built in the early 1990s when the state closed its notorious Central Correctional Institution. 
The prison's West Yard houses inmates deemed more troublesome. But on its East Yard, Corrections officials have introduced character-based programs aimed at motivating inmates to do better while giving them tools to do so. As of late November, 341 inmates at Lee lived in the character dorms.
In turn, Lee has seen a big drop in violence.
From 2013 to 2018, the prison averaged 13 inmate-on-inmate assaults per year that resulted in severe injuries.
As of mid-November this year? Officials reported just one.
No inmates have been killed so far in 2019.
Last year, eight died at Lee.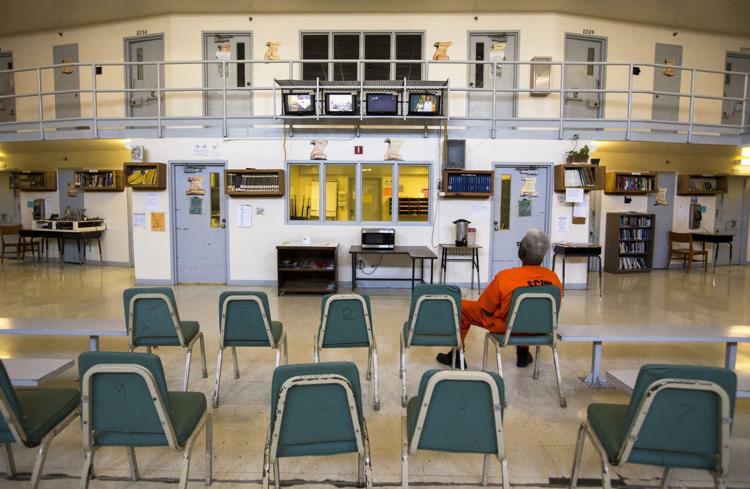 One entire dorm and half of another now house character programs called Blic units, which operated at the prison before last year's killings. The Vera Institute of Justice, a prison reform nonprofit out of New York, recently took over the other half. 
Inside, large words read: CADRE OF H.O.P.E.
The first inmates moved in this spring. As of late November, 32 men lived in the Vera unit.
Vera offers a restorative justice program for younger men. Youthful offenders, ages 18 to 25, apply and are chosen at random, so they arrive with a mix of sentences, charges and gang affiliations. Then they get paired with a mentor.
Those mentors are veteran inmates who have applied and been selected. Most have long sentences.
Vera officials chose Lee because it has a large percentage of young offenders serving long sentences. A similar pilot program has been in place for two years at Turbeville Correctional Institution, a medium-security prison in rural Clarendon County. Turbeville is home to the state's youthful offender program, where inmates usually serve three years or less.
Inside the Vera unit at Lee, cell doors sit open. Each man has his own room and four color options to paint it. One inmate added a cozy comforter, a TV, personal photographs and a coffee pot.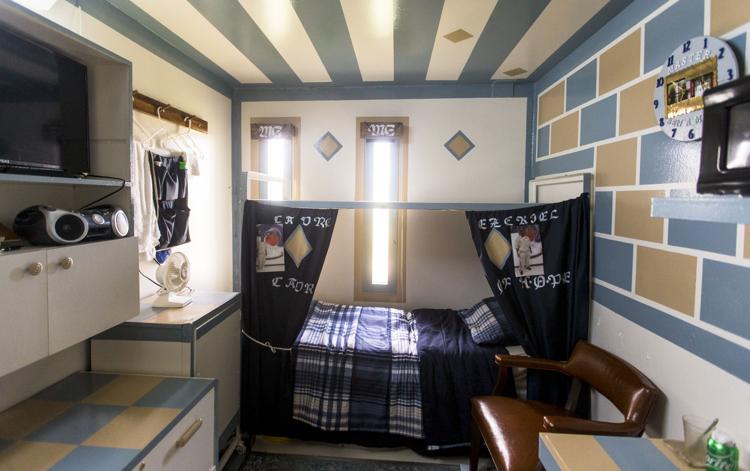 The room feels more like college dorm than a prison cell. The idea is to allow some individualism and ownership. Men also get privileges like family visitations in their dorm, instead of the visitation room, to build stronger bonds. 
"This is really a departure from any experience they've had," said Ginny Barr, Vera's division director.
One mentor, Kevin, is 41 years old and has a 25-year sentence without parole for selling cocaine. When he got caught, he'd turned 30 and had completed three years of college. After more than a decade in prison, he still has a clean disciplinary record. He works in carpentry and helps men get their GEDs.
Now, he wants to help the younger guys. 
"If you continue to keep crushing them down and take away their hope, you create a savage mind," Kevin said.
He is mentor to a 25-year-old locked up for voluntary manslaughter who'd watched men sharpen knives with such force that sparks flew. More than once, the younger man thought: "I might not go home."
In Vera, though, inmates have access to a meditation room, education classes and sessions with mentors. If they mess up, mentors hold them accountable.
Kenneth Nelsen, who became Lee's warden in January, said he wants to expand programs like this.
"That's what we're encouraging — a new philosophy," he said. "We're humanizing them."
Security and contraband
Character-based programs aren't possible without two things: inmate effort and improved security. It's hard to focus on healthy conflict resolution if a man might stab you with a shank any minute.
At Lee and other maximum-security prisons, Corrections officials tout a range of new security tactics, including:
Improved body-scanning devices that inspect visitors, staff and inmates.
Drone-detection technology to spot contraband drop-offs.
50-foot golf course netting to prevent people from tossing over contraband.
At Lee specifically, a new locking system being installed in its F-5 dorm, where inmates used to overpower the doors at will.
In addition, a sweeping new inmate classification system, set to begin Feb. 15, will give officials more discretion in moving inmates to less-restrictive prisons — if they keep clean behavior records. It could cut Lee's population in half, said Joel Anderson, the Corrections Department's deputy director of operations.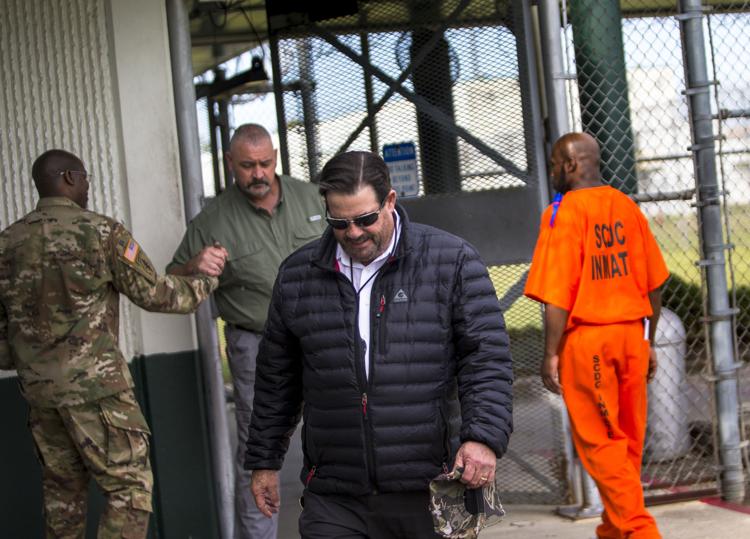 Under the current system, prison officials classify inmates based largely on the severity of their crimes and sentences. It too often leaves those who behave housed with those who don't.
The classification changes will be "transformative," said Bryan Stirling, the prison agency's director.
Improved security also could help prisons attract more staff, which is desperately needed.
Lee is supposed to have 258 security officers. It normally runs more than 100 officers short of that. Although officers have gotten some pay hikes in recent years, workers can find better-paying, less-stressful jobs than working in a prison.
But it's not just about staff. It's also about hope.
'They're counting on you'
Inside another dorm at Lee sits a study in contrasts.
In one wing, the restrictive housing unit for problem inmates is a dimly lit concrete-and-steel bunker of rage, defiance and mental health struggles. Men live behind locked solid steel doors and go outside only for short stints in recreation cages. They bang on metal, yell and thrust tiny mirrors through their doors to see the few people who come and go.
In the other wing, men in orange uniforms sit in a group, quietly taking notes in their character-based unit. 
Most programs like this choose inmates who've been free of disciplinary actions.
Not so in this new leadership program called the Academy of Hope.
It takes ranking gang members and other ringleaders from prisons across the state and houses them together. The goal is to have them take what they learn back to their yards, sort of like behavioral missionaries. 
The current group of 50 inmates includes a Blood gang leader, a Muslim leader and a man who was on death row. Many are murderers. 
"We meet them where they are," explained Andre Norman, the program's founder.
A former gang member, he spent 14 years in prison himself, two of them in solitary.
"I watched people go crazy."
On a recent day, Norman stood at a whiteboard before several dozen inmates.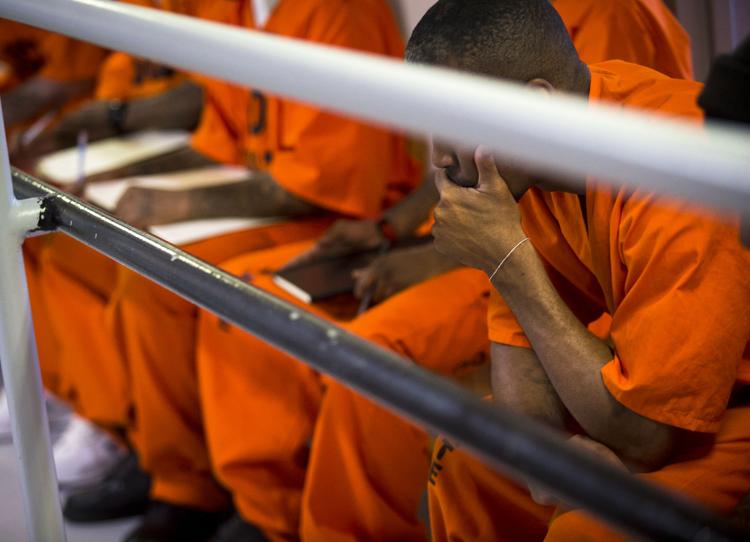 "Give me five reasons high school kids smoke weed," Norman said.
Men called out ideas like stress and peer pressure. When Norman asked about negative outcomes of smoking, one man called out, "Against the law."
Another, "Go to jail."
The list ended with "OD" and "Die."
The inmates wanted to make an anti-drug video for schoolchildren. Most haven't done something tangible like that before.
Instead, they tend to come from broken homes with few resources and histories of trauma. When The Post and Courier visited recently, one inmate explained, "I've never had any conversations like the ones we've had on the Academy of Hope. These things have been locked up inside of us for years and years and years."
Another asked Chrysti Shain, the prison agency's communications director, why more programs like this aren't offered.
"People been losing their lives behind the walls," he said. "People been dying for years."
"They're counting on you and others to take this to other yards," Shain said.
Another man chimed in. He wasn't sure how this one group could help the whole prison system. They need more programs like this.
"It's not needed later. It's needed now," he said.