A North Charleston church and former volunteer are facing a new lawsuit amid a criminal investigation into the alleged sexual abuse of at least 14 children last year. 
The suit, which was filed in Charleston on Tuesday, outlines new details in accusations against former NewSpring Church volunteer Jacop Hazlett. The filing also replaces a similar lawsuit that was filed in November on behalf of one family.
Now, seven families have come forward, "to fight for justice on behalf of their young sons," said Joshua Slavin, one of three attorneys representing the families.
Hazlett, 28, remains in custody at Dorchester County Detention Center after he was arrested in November and charged with nine counts of criminal sexual conduct with a minor.
Five counts of sexual exploitation of a minor were added after allegations surfaced that he photographed and videotaped several of the alleged assaults.
Reached by email, a representative for NewSpring said the church had not been served and she was not aware of any new lawsuit.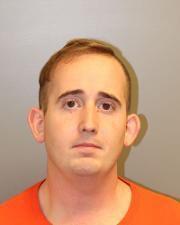 Tuesday's filing alleges that Hazlett's sexual interest in young boys started early in his life and cites his arrest at age 17 for felony sexual assault of a child under 13 years old while he was living in Ohio.
"Within a short time, Hazlett was again charged with a crime related to his sexual interest in children," the lawsuit states. "Specifically, Hazlett solicited a child to get into his car although he was then precluded from contact with children due to his prior crimes."
In 2010, he moved to the Charlotte area where he coached youth football and volunteered at two churches, but was eventually forced out of the church positions due to concerns over his interactions with youth, the suit stated. It is believed he molested at least one boy while living in North Carolina.
Hazlett came to NewSpring's North Charleston campus, 5101 Ashley Phosphate Road, around March 2018 and worked as a volunteer supervising children ages 3 to 5 in a room called "the Tree House" as part of the church's KidSpring ministry.
Around the same time, another NewSpring associate, Caleb Lide Jordan, was ousted after being charged with soliciting sex with a minor.
Jordan's case did not involve the church, according to information provided by Suzanne Swift, a spokeswoman for NewSpring.
Tuesday's suit alleges that NewSpring officials failed to contact either of the churches in North Carolina where Hazlett had volunteered, failed to check his criminal background in Ohio, and either ignored or failed to properly monitor security cameras around its campus.
It was one of those cameras that captured footage of Hazlett's abuse.
Staff at the church reviewed surveillance footage, which stores 90 days of video, after the initial concern was brought to their attention. In video footage from Nov. 25, staff observed Hazlett escort a 3-year-old into the restroom and assault him.
During that review, officials said they identified 14 separate incidents, involving 14 children, during which Hazlett allegedly sexually abused young boys in that bathroom.
Exactly how many children Hazlett is accused of abusing remains to be seen, but the suit alleges there are others who were abused, "on occasions that are no longer reviewable on the available 90 days of security footage."