Two juveniles were shot and injured at a house party late Friday in Hollywood.
About 11 p.m., Charleston County sheriff's deputies responded to the shooting at an abandoned house on White Point Road.
Several teenagers and young adults were found at the party. Detectives attempted to interview witnesses, but some parents who had arrived did not allow their children to give complete statements, said Roger Antonio, spokesman for the Sheriff's Office. 
The victims were treated at hospitals for injuries that were not life-threatening.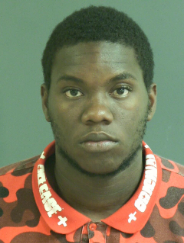 Authorities stopped a vehicle leaving the scene and arrested a passenger. Joshua L. Taylor, 20, has been charged with possession of a stolen firearm, unlawful carrying of a weapon and simple possession of marijuana, according to county jail records. Deputies have not said whether Taylor is a suspect in the shootings. 
The investigation is ongoing, and detectives are working to identify other witnesses. Anyone with information is asked to call the Sheriff's Office at 843-202-1700.