A U.S. Supreme Court case could have a "direct effect" on the prosecution of a man named in Brittanee Drexel's disappearance, a federal judge said Monday.
U.S. District Judge David Norton called for the hearing in Charleston to discuss what's next for Timothy Da'Shaun Taylor, who faces federal prison time after already serving a state probationary sentence in a robbery unrelated to the Drexel investigation.
The high court is reconsidering a law that allows defendants like Taylor to be punished by both the state and federal governments for the same criminal conduct.
Taylor's sentencing is likely to be delayed until the Supreme Court rules in the case of Terence Gamble, an Alabama man in a similar situation.
The FBI has implicated Taylor in the presumed abduction of Drexel, the 17-year-old who went missing from Myrtle Beach in 2009, but he has not been charged in that probe.
"This case and the Gamble case are exactly the same," Norton said during the proceeding. "It looks like (the Supreme Court justices) are taking this dual prosecution very seriously."
Gamble faces federal penalties for being a felon in possession of a firearm, a charge he had already been punished for under Alabama laws. Attorneys in that case and in Taylor's argue that this "dual sovereignty" exception to the Constitution's prohibition against "double jeopardy" is unfair and should be eliminated.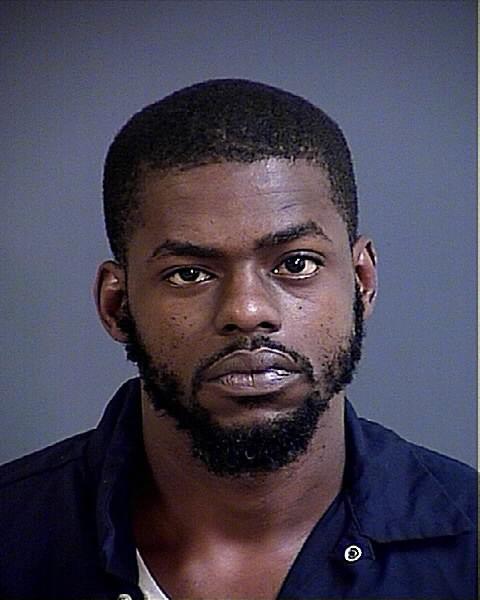 A jail informant told the FBI that Taylor, 27, had played a role in kidnapping Drexel and holding her near his family's home in the McClellanville area. The informant said Drexel was later shot to death and discarded in an alligator swamp.
Her body has never been found, and investigators saw in Taylor a chance to uncover new clues.
Taylor was nearing the end of his probation for acting as a getaway driver in a heist of a Mount Pleasant McDonald's when federal authorities won an indictment on another robbery charge, this time in U.S. District Court. Offering him a way to skirt the prosecution, authorities asked him to reveal information in the Drexel case, but he and his family have stood by his innocence.
Because he had already pleaded guilty in state court, his lawyers earlier this year said Taylor had no choice but to admit to the federal charge and face at least 10 years behind bars.
On Monday, Assistant U.S. Attorney Winston Holliday and Taylor's new lawyer, Chris Adams of Charleston, agreed with the judge to wait for a ruling from Washington.
Taylor had hired Adams to mount a new fight in hopes of avoiding such a lengthy prison term, and the attorney indicated he may file a motion to withdraw Taylor's guilty plea once he reviews the evidence. But the judge said not to expect any ruling on the request.
"I think we have to wait to see how Gamble plays out," Norton said. "I don't think there's reason to go forward with anything in this case."
The judge noted, though, that a delay would leave Taylor in jail for many more months. Norton is expected to revisit granting bail that could free Taylor as he awaits word of his fate.