Horry County Sheriff Phillip Thompson said he expects to know soon more about what led to the deaths of two mental health patients who drowned inside a jail van that was pulled from floodwater Monday.
Nicolette Green, 43, of Myrtle Beach and Wendy Newton, 45, of Shallotte, N.C., were being taken to hospitals for treatment Sept. 18 when the van went into flood waters on U.S. Highway 76 near Nichols, a small town in Marion County.
Two Horry County Sheriff's Office deputies climbed out but said they couldn't open the van door to reach the passengers.
Rescuers later showed up but couldn't free the women from the metal compartment that imprisoned the passengers. The van slowly sank. Green and Newton drowned.
Divers removed the women's bodies a day later but the van still sat in floodwater from the Little Pee Dee River, which swelled in the days after Tropical Storm Florence dumped heavy rainfall on the Carolinas.
State law enforcement agents, wildlife officers and Marion County sheriff's deputies retrieved the van about 2:30 p.m. Monday from a "washout" on Highway 76, officials said in a statement.
Thompson said his agency is cooperating with a State Law Enforcement Division criminal investigation into the episode. His agency also was doing an internal probe.
The two jail deputies, Stephen Flood and Joshua Bishop, have been placed on administrative leave.
"Just like you, we have questions we want answered," Thompson said Monday in the statement. "We hope we will be provided those answers through the ongoing inquiries in the very near future."
The women had sought treatment for mental health issues; they had not been charged with crimes. But doctors later ordered their emergency commitment, officials said, triggering the involvement of the sheriff's deputies.
Under South Carolina law, most patients being involuntarily committed are driven to hospitals by law enforcement officers. The law contains some exceptions allowing family members or private ambulances to take them but that rarely happens. Advocates last week called for a review of the practice.
It's unknown how the van ended up in the water but Thompson said the deputies are suspected of going around barricades that blocked the flooded road. Authorities have not said which deputy was driving.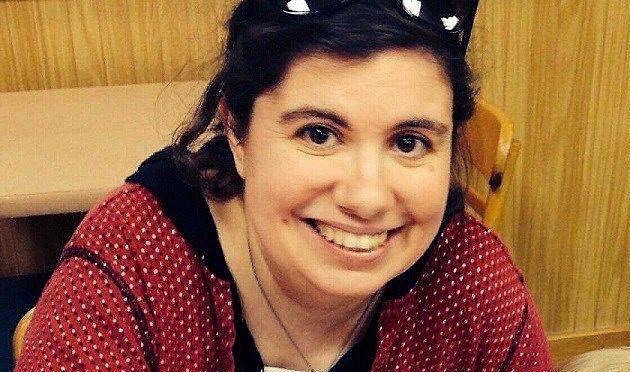 Green's loved ones have issued calls of "justice" for someone to be held responsible for the deaths. A Facebook post by one of her sisters echoed the sentiment.
"My sister was not silent when she was in that van for 30 mins, screaming for help, as it was filling up with water," Jewels Green wrote Sunday, as she said her family was preparing to bury her sister in their Pennsylvania hometown. "My sister does not have a voice anymore. I must speak for her, and for others who suffer from the shame and bigotry attached to mental health illness."