Dozens of African-American faith leaders, attorneys and activists pleaded with Charleston City Council to vote "yes" on a two-page resolution that would apologize for the city's role in slavery.
Some asked for reparations: easier access to loans, the removal of Confederate statues.
As Smarel Nicole Brown bounced her 3-year-old son on her lap, she nodded in agreement Tuesday.
The young mother said she felt the weight of all the enslaved and free Africans who came before her. A few hundred years later, her mother opened their family business with only $250. 
That business — Dellz Deli — became a reality in even though finding loans was not easy.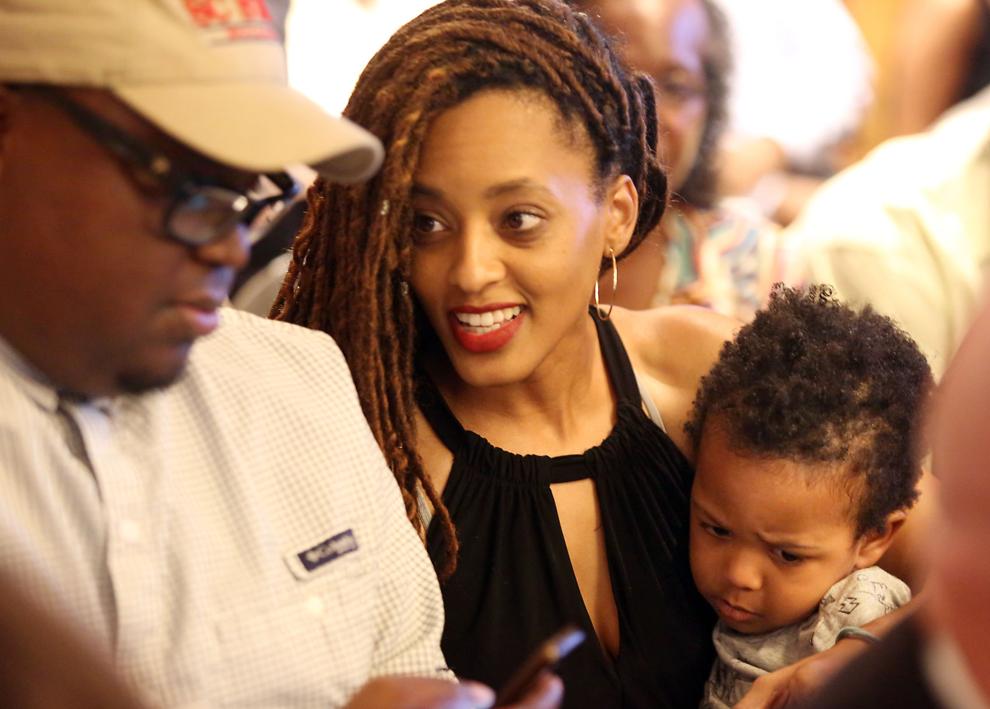 Today in Charleston, she said, black businesses are dwindling. To Brown, an apology was the least Charleston could do. 
"We're always behind on everything," she said. "What happens to the people who have been affected by inequality? Reparations are so much deeper than that." 
After hours of public comment and deliberation between council members, Charleston leaders voted 7-5 on Tuesday night in favor of a resolution apologizing for the city's role in slavery.
While the majority of council voted for the document, "no" votes came from Councilmen Keith Waring, Harry Griffin, Kevin Shealy, Bill Moody and Marvin Wagner. Councilman Gary White was absent. 
Councilman William Dudley Gregorie, a father of the document and one of four African-Americans on council, implored his colleagues to vote for the apology. 
"The world is looking," he said. "This document ... apologizes for the atrocities of the past."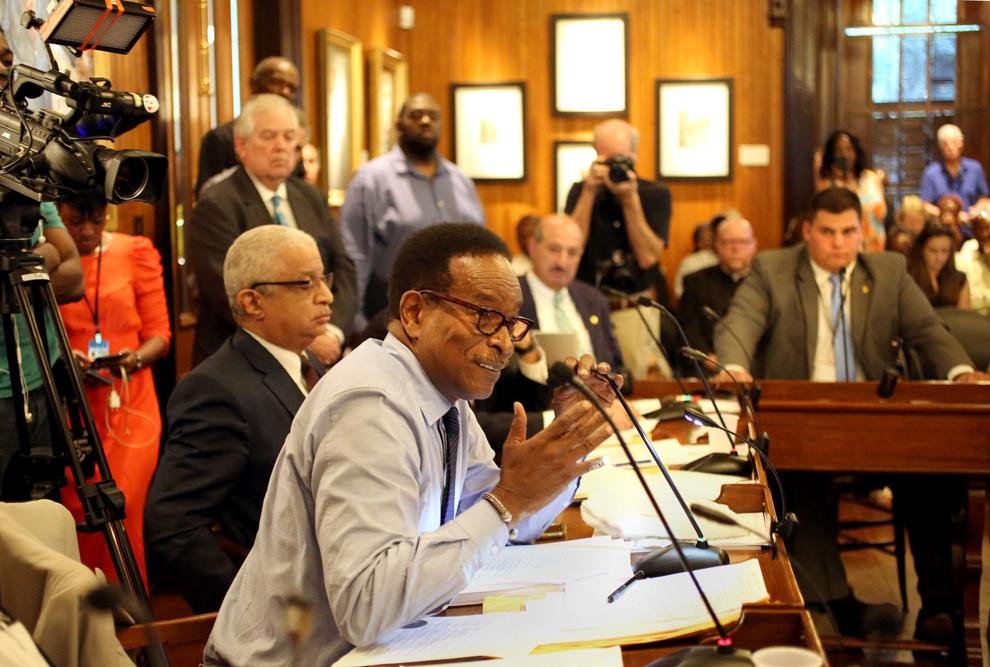 But not everyone saw it that way.
Before the vote, Waring, another African-American councilman, said the city continues to observe Jim Crow-era zoning rules. That's why he voted no.
"Without economic empowerment — as a descendant of slaves — I cannot support this resolution," Waring said. 
Griffin, who represents West Ashley residents, said the majority of his constituents said they did not want the city to apologize for something they did not do. A serious apology, he said, would be the city moving to address flooding issues on Huger Street, where African-Americans live. 
"This document, if we accept it the way it is, it has implications," he said. "We cannot pick and choose history."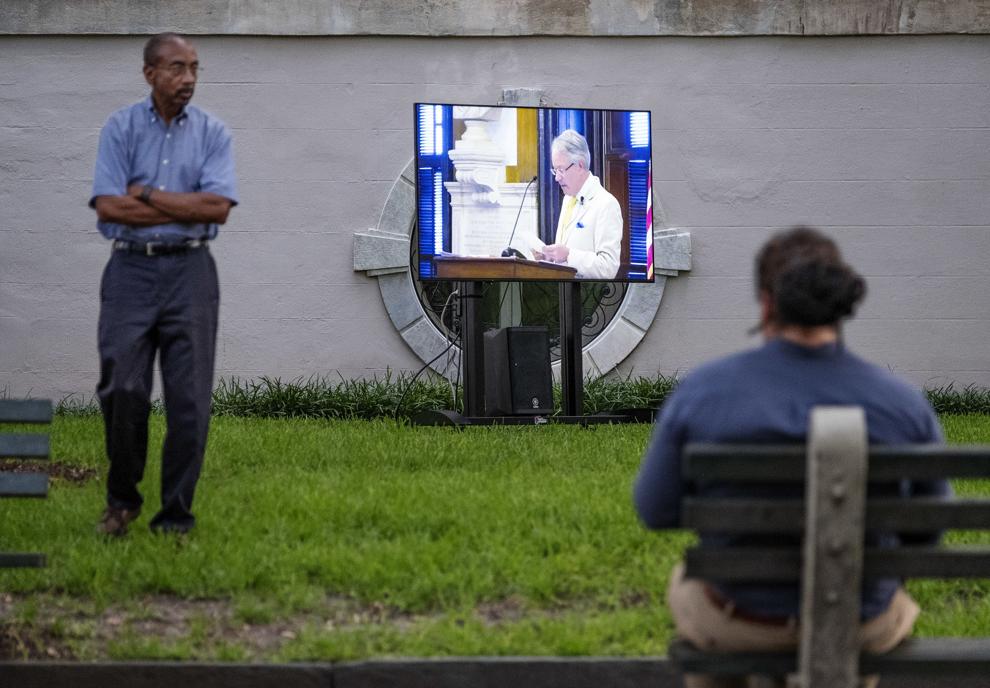 Members of the crowd, many of whom shared stories of discrimination and ancestors who were enslaved, threw up their hands and shook their heads. 
"You don't have a history to choose from!" an African-American woman shouted out. 
At this point, Gregorie — who worked on the document alongside Griffin since April — said he felt he had been misled by Griffin. 
"The word 'denouncing' came from you," he said to Griffin. "I am a little disappointed that the document has not been looked at in terms of the action steps." 
The resolution does have tangible goals. It calls for the creation of an office of racial reconciliation, which would help uncover racial disparities in the community and serve people who feel they're being discriminated against.
Other goals in the doctrine include:
Memorializing unmarked graves of African-Americans and enslaved Africans.
Better public education.
Policies that encourage businesses to strive for racial equality in health care, housing and wages.
City Councilwoman Carol Jackson said the council is "commanded to apologize and repent and go forward," she said. 
Before the vote, Councilman Mike Seekings said he hoped his "yes" vote encourages people to stay engaged when the city deliberates issues like affordable housing. 
"I have no idea — white, black or other — how a young person in this community affords to buy," Seekings said.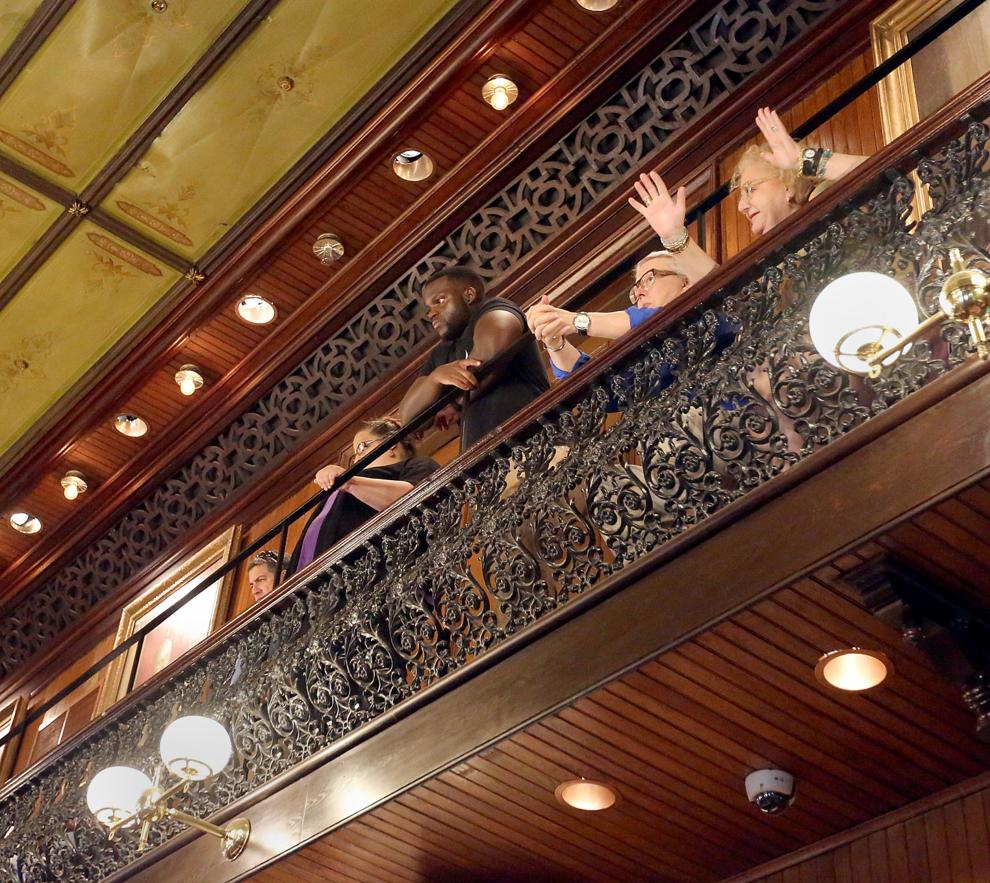 Tuesday's apology fell on June 19, also known as Juneteenth — the annual celebration of the day word reached slaves in Texas, officially announcing the end of slavery in the United States. 
For several years, the city of Charleston was the wealthiest city in the United States as it profited from the slave trade and the plantation economy. Some of the city's buildings were built by African slaves, Mayor John Tecklenburg said. 
As soon as the city became a legal entity in 1783 it adopted the practices of the slave badge system, he said.
Owners leased out services of their slaves using the badges, which were purchased through the city at a fee. Brick makers, layers, carpenters, cooks, bakers, seamstresses and gardeners were among the skilled slaves hired out using the badges. In 1850, the city of Charleston earned $15,108 from badge fees —about $600,000 today. The city also received business tax fees from the sale of slaves.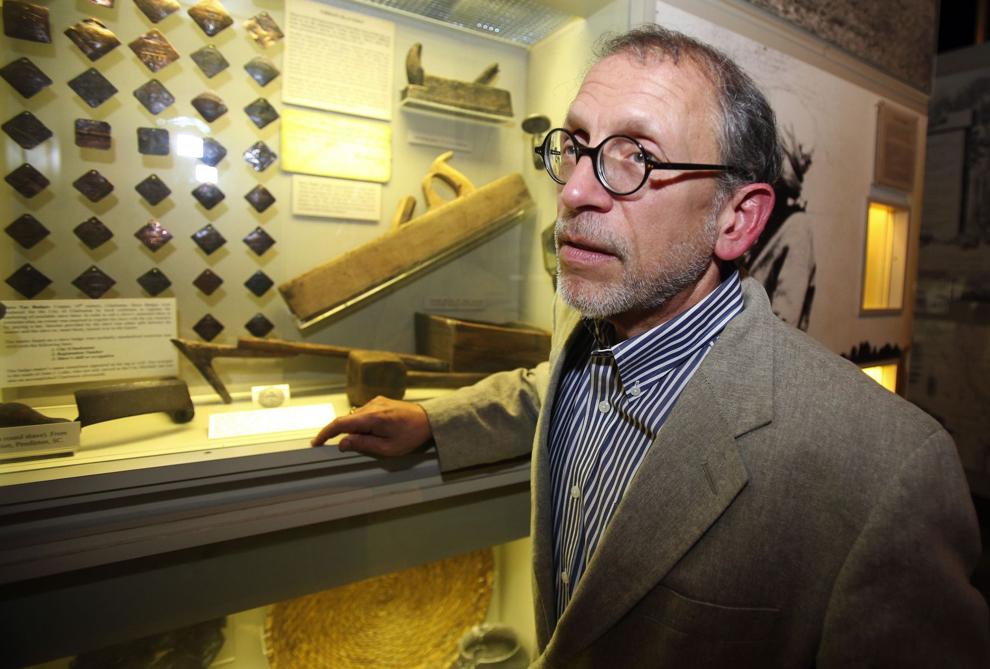 In 1837, the city funded and ran the so-called Work House, once connected to the old City Jail on Magazine Street. It was essentially a torture chamber — a disciplinary facility where criminals and slaves were sent to be executed, beaten or chained to a treadmill to grind corn. 
Not only did the city collect money from slave owners, the city assisted in the punishment of slaves, Tecklenburg said. 
"We'd punish them for you," he said. "And charge you a fee." 
Despite the wrong direction of the past, Tecklenburg said, the city can and will move forward. 
Editor's Note: A previous version of this article mentioned City Hall was built by African slaves. Mayor John Tecklenburg said African slaves worked on road projects and some buildings. 
A previous version of this article mentioned Griffin and Gregorie had been working on the resolution since August, but the effort actually began in April.