MOUNT PLEASANT — Richard's Bar & Grill is, proudly, a dive bar resistant to change, where liquor is still served from minibottles and customers light up cigarettes despite a six-year-old countywide indoor smoking ban.
The dimly lit roadside bar along U.S. Highway 17 is home to pool tables, a juke box, and loyal patrons and employees who this week were digesting rumors — which are well-founded — that the state is going to shut the iconic business down.
A "final blowout party" Friday has been announced on Facebook by weekend bartender Clay Fisher.
There have been rumors before, prompting a "Save Richard's Bar and Grill" social media group in 2014. But this time the S.C. Department of Revenue has issued a notice of intent to revoke the bar's liquor license. The notice was prompted by illegal video gambling machines found at the bar in 2017, according to the state agency. 
"Once we're gone, nothing will ever mirror this place again," bar manager Leslie Smith wrote last year in a Post and Courier letter to the editor. "It's lost to time and space, reduced to a story about how things were, and what fun was had."
In the letter, she described Richard's as "the last dive bar in Mount Pleasant ... the last stronghold of the eclectic crowd, the last semblance of what this town looked like 30 years ago ... the dinosaur among the trendy mall eateries, the strip mall takeover, the $12 drink."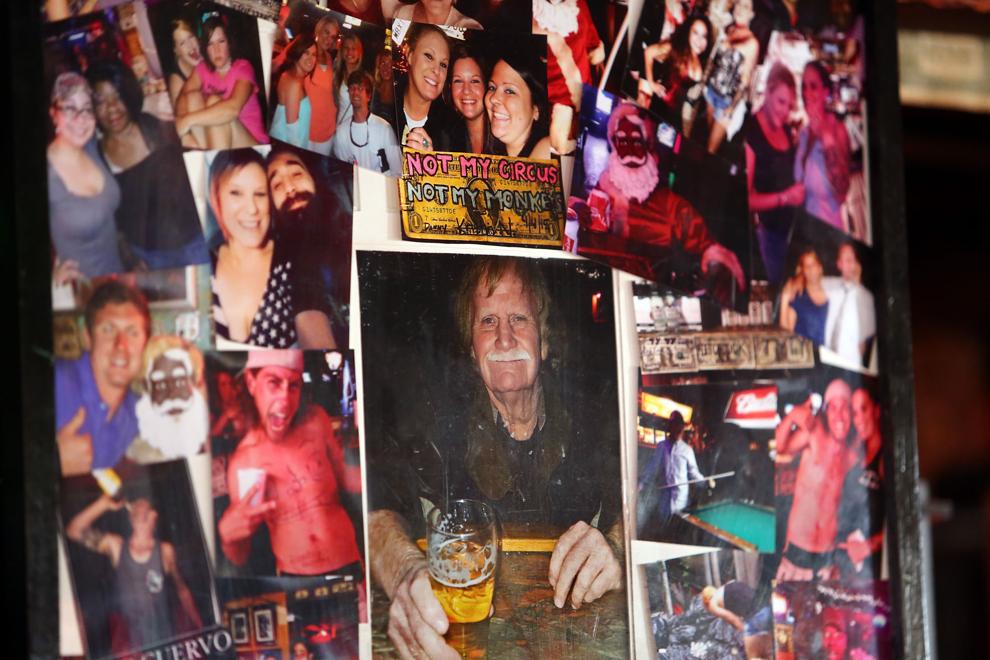 Richard Ruth Sr., 78, the former tugboat captain who runs the place, called for eliminating the state's ban on video gambling when he half-heartedly declared himself a candidate for S.C. governor in the mid-2000s (he did not appear on the ballot). In 2012, when Charleston County banned indoor smoking in most workplaces, including bars, Ruth sued the county.
The smoking lawsuit was dismissed, and Richard's Bar & Grill has ignored the ban. Monday, with the state's notice to revoke the bar's liquor license pending, police said they found more illegal video gaming machines at the bar, hauled them away, and charged Ruth with seven misdemeanor gambling offenses.
"That doesn't help," Smith said Wednesday.
Ruth, according to a police affidavit, "admitted he knew the machines were illegal, but still placed them in his bar for patrons to play."
The location of Richard's was beyond the north end of Mount Pleasant in the early 1980s. Now it's in the middle of the fast-growing town, across the highway from Snee Farm, steps away from a new Home Depot rising on Six Mile Road, and a landmark on the evening commute home for thousands of town residents.
Most patrons park out back in a gravel parking lot with rusted junk cars at one end. In front, along the highway, is a favorite for motorcycles.
Inside, dollar bills with comments inked upon them cover most parts of the ceiling and supporting beams. The decor includes fading photos of patrons and Marilyn Monroe, holiday lights, license plates and a Confederate flag behind the pool table. The guests at any given time could include bikers, or a suburban ladies' book club, or both.
The food at Richard's received a nod from Post and Courier Food Editor and Chief Critic Hannah Raskin last year who called the menu items "exemplars of the kind of country cooking that's supposed to be near-impossible to find in Charleston County these days."
On Yelp the word "shady" appeared in five of 16 reviews but most posts were complimentary, leaving Richard's with a four-star rating.
"I've been hanging out here for a while and it's still just as shady as it has been but it's a really good time here," said one reviewer identified as Scotty C from Mount Pleasant.
Repeated efforts to contact Ruth were unsuccessful, Wednesday and Thursday.
"Pretty much we were told we could close any day and we wanted to throw one last party so everybody that cared about the bar and hates to see it go can have one last night together," said Fisher, who created the "Richards Final Blowout Party" page on Facebook.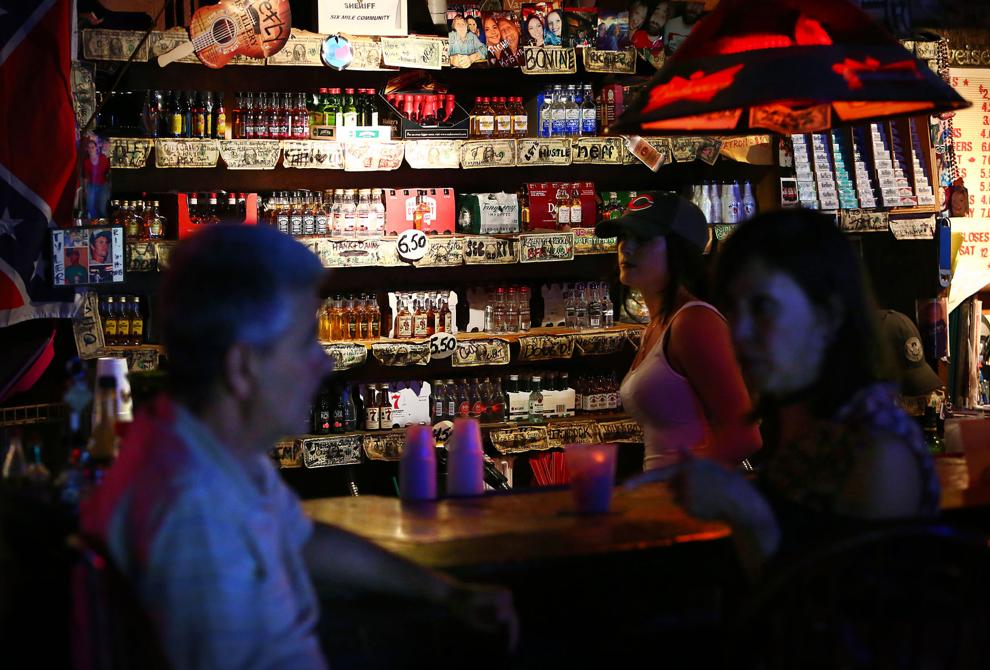 Bonnie Swingle, spokeswoman for the state Department of Revenue, said illegal gambling is automatically grounds to revoke a liquor license. Business owners typically appeal during the 90-day notice period, and Thursday marked day 90 in the case of Richard's, she said.
"There's normally a fine or (license) suspension, but if there are multiple offenses they would have their license revoked," she said.
Officials in Columbia weren't aware of an appeal being filed as of Wednesday but Swingle said it's possible an appeal could have been filed at a Charleston office of the department. Smith said she believed Ruth did go to file an appeal.
Regardless, if a business owner doesn't appeal an intent-to-revoke notice, the next step is a "failure to respond" notice that allows 30 days to file a protest.
The Monday seizure of allegedly illegal gambling devices would have no bearing on the potential license issue unless the Revenue Department receives notice from state law enforcement that a magistrate found the machines to be illegal. 
"It's a while before we get the information," Swingle said.
So it looks like Richard's has at least a month until the Revenue Department can yank its license. If and when it will close is an open question.
Andrew Knapp contributed to this report.