The phone call interrupted her as she removed her son's laundry from a dryer. Just five weeks had passed since a probation violation had landed him at a remote wilderness camp for small-time juvenile offenders. His original crime: stealing candy from a Kmart.
On the line was another boy also detained at AMIkids Sand Hills, a remote patch of grey clapboard buildings nestled deep in the woods of South Carolina's rural Chesterfield County.
"You got to get up here." The boy sounded frantic. "He's not breathing!"
The boy shrieked her 16-year-old son's name. His voice cracked with panic.
"Please breathe. Breathe. Breathe!"
As Shadeana Seagers hugged the phone to her ear that night in November 2015, her son lay dying on the concrete floor of a cabin about 140 miles from their Ladson home. Before she could reach him, Del'Quan Seagers was gone.
GEORGETOWN — The camp here doesn't sit in a remote area like most others. Forty miles up the coast from Mount Pleasant, it's also smaller, a c…
JONESVILLE — James Walden and his family were standing in his yard on a sunny spring afternoon in April last year when a teenager, a stranger,…
State auditors recommended that South Carolina study moving away from the use of wilderness camps, as other states have done.
Almost two years have passed since that day, but lingering questions about Del'Quan's death have sparked fresh scrutiny of the little-known network of wilderness camps and marine institutes bankrolled by the state Department of Juvenile Justice.
The episode led to a stinging rebuke of the agency for failing to thoroughly investigate claims that foul play was involved in the death of a teen in its custody. Del'Quan's death also exposed a web of secrecy that surrounds such tragedies, making it almost impossible for the public to get answers about teen fatalities that occur on the state's watch. And it contributed to mounting concerns about DJJ's ability to monitor the private companies that run most of the camps.
Juvenile justice officials defend the camps as a vital tool for helping wayward teens get back on track. They maintain that the facilities are well-run and that critics have latched onto technicalities and misconceptions.
A Post and Courier investigation, however, found DJJ doesn't have a clear, reliable system for documenting problems at its camps. The agency doesn't track assaults at the facilities. It has basic numbers on deaths and escapes, but detailed reports on the incidents are scattered about the agency and unavailable for immediate review, an agency lawyer told the newspaper.
The Legislative Audit Council released a review of the state Department of Juvenile Justice earlier this year that found DJJ did not properly …
A state audit released this year found similar problems, along with "a significant lack of oversight of juveniles" at DJJ facilities, including the nine camps. What's more, the Florida-based company that runs most of the camps — including the one where Del'Quan Seagers died — has faced well-publicized problems at its programs in other states, including a riot and various assaults. Some states have moved away from using the programs.
State lawmakers reacted with alarm at the Legislative Audit Council's findings. Many knew little to nothing about the camps, which cost about $1.5 million each to run every year.
"We saw an entire corner of state government with simply no or little oversight," said Rep. Micah Caskey, a West Columbia Republican who attended a House review of the findings. "We don't really even know what incidents are going on there."
Shadeana Seagers can relate to his frustration. She has battled to get information about her son's death and convince authorities that foul play was involved.
After some uncertainty, an autopsy ultimately concluded Del'Quan died of asthma. But Seagers doesn't believe it — not after getting word from another boy at the camp that her son had been beaten shortly before he collapsed that night. She tried to tell authorities, but no one took her seriously, she said.
"They looked at him as just another troubled teen," Seagers said.
Mysterious camps 
The wilderness camps have been around in South Carolina since the mid-1980s and serve as a mainstay of DJJ's efforts to rehabilitate non-violent young offenders outside of traditional prison settings.
The state launched several of the camps in the wake of a lawsuit that alleged overcrowding, physical abuse and inadequate medical care at DJJ's secure detention centers. That case, which essentially accused the state of warehousing youths in prison slums, also led to a decade of federal monitoring of the agency.
In contrast, the camps have no jail cells, no barbed wire to confine kids.
Despite their names, the remote outposts aren't like an Outward Bound program. They don't train youths to identify edible plants, find water or start campfires. Their goal is to instill discipline and skills, and DJJ officials insist they serve as a key alternative to incarceration for many young offenders.
"The kid with a shoplifting charge, I'm not sure should be behind the wire," said Freddie Pough, DJJ's acting director. "Our wilderness camps and alternative placements are crucial."
For most people, however, the camps remain as unknown as the dense forests that surround them. Lawmakers, prosecutors, police, youth advocates. Most, when contacted, had only a vague notion of the camps and their mission — even though 1,726 children from across South Carolina had been sent to the facilities over the past three years.
That's because the privately run camps operate mostly beyond the eyes of the general public — a recipe for abuse, child advocates said, because the teens inside them are so vulnerable.
"A lot of what happens in juvenile justice systems happens behind closed doors," said Jessica Feierman, associate director of the Juvenile Law Center in Philadelphia, a nonprofit law firm for children. "It's our job in the public to ensure those facilities are providing services and not causing harm."
The system-wide audit of DJJ caught many by surprise this year when it unearthed disturbing flaws at the camps, including how Del'Quan's death was handled. Among other things, the Legislative Audit Council's 116-page report revealed:
DJJ's inspector general failed to investigate claims that foul play was involved in Del'Quan's death or report that information to the State Law Enforcement Division. The State Child Fatality Advisory Committee also did not review his death.
DJJ struggled with "inaccurate and incomplete data." The agency couldn't readily produce statistics on sexual assaults, escapes and deaths at its camps. It also couldn't locate investigative files on Del'Quan's death.
Camp staff had failed to quickly notify law enforcement and DJJ when teens escaped.
DJJ had no mechanism in its contracts for assessing how well the camps were doing their jobs or levying penalties for poor performance.
The auditors recommended studying whether to continue using the wilderness camps at all, noting that other states, including Florida, North Carolina and Georgia, were moving away from this approach.
At a tense House subcommittee meeting in January, DJJ's then-director, Sylvia Murray, tried to assure lawmakers that her agency already was making improvements.
"These kids are safe," she said. "These kids are developing skills."
But State Rep. Katie Arrington, a Summerville Republican now running for Congress, fired back: "We had a kid die. There's a kid dead. So, no, we're failing."
Murray resigned the next day. Nine months later, DJJ remains without a permanent director.
Grappling with trauma
Like most children sent to the wilderness camps, Del'Quan Seagers was grappling with trauma when he arrived at Sand Hills. Two years earlier, his 36-year-old father had been gunned down on Meeting Street in Charleston. Police never caught the killer.
Del'Quan became more rebellious after that. In 2013, he got caught stealing candy. After violating probation, he landed at his first DJJ wilderness camp, AMIkids Georgetown.
His mother called the camp every day. She appreciated the director's attention to her son. She liked that the camp gave him structure. It gave her hope.
Del'Quan felt that, too. He wrote her with promises to do better.
"I am soo soo sorry for what I did to you," he wrote in one. "I really did hurt you. I could of tell you was hurt when we been on the phone together. I was upset also I cried all day because I thought of you and the family. I felt like I let you and everyone else down and mostly myself."
Del'Quan was, in many ways, the archetype of boys sent to the camp.
He was African-American. He was 14 years old, the average age. He stayed for three months, the average stay. He completed the program and went back home.
And like most, he got in trouble again.
When he violated his probation again by skipping school and ignoring his curfew, a judge sent him to AMIkids Sand Hills. Del'Quan died less than two months later.
Mixed results
Sand Hills is one of six camps in South Carolina run by AMIkids, a nonprofit based in Tampa, Fla., that has been around for almost 50 years. The company operates in nine states, though South Carolina is home to nearly half of its remaining 15 residential programs.
Other states have begun to move away from the wilderness camp model in favor of more community-based approaches. Fifteen AMIkids programs closed in 2013 alone. Big Cypress Wilderness Institute in Florida, plagued by staff shortages and inadequate training, closed after multiple staff assaults on youth and a riot in 2016.
The South Carolina camps don't come cheap. Altogether, they cost about $15.5 million in budget year 2015-16 compared with $23.7 million for DJJ's detention center in Columbia, according the auditors' report.
DJJ officials expressed faith in AMIkids and they insisted the camps provide a valuable service. During visits to the camps, staffers introduced Post and Courier reporters to teens such as 16-year-old Jordan, sent to Sand Hills after seeking fast money by breaking into cars.
Jordan, who spoke on the condition his last name not be used, said the camp helped him learn more self-control and how to pick friends wisely. The hardest part: thinking of consequences before getting into fights.
"When I first got here, I couldn't do that," he admitted.
However, research on wilderness camps across the nation is mixed. Though promising results emerge for some, experts said the data is inconclusive as to whether the camps produce long-term results.
Arrington and other South Carolina lawmakers want DJJ to better measure AMIkids' performance. But she doesn't want to abandon the camps. She recently toured several and found they offer critical services to youths who have committed lesser crimes.
"AMI is our best shot," she said, "because there's no way DJJ has the ability internally to care for these kids."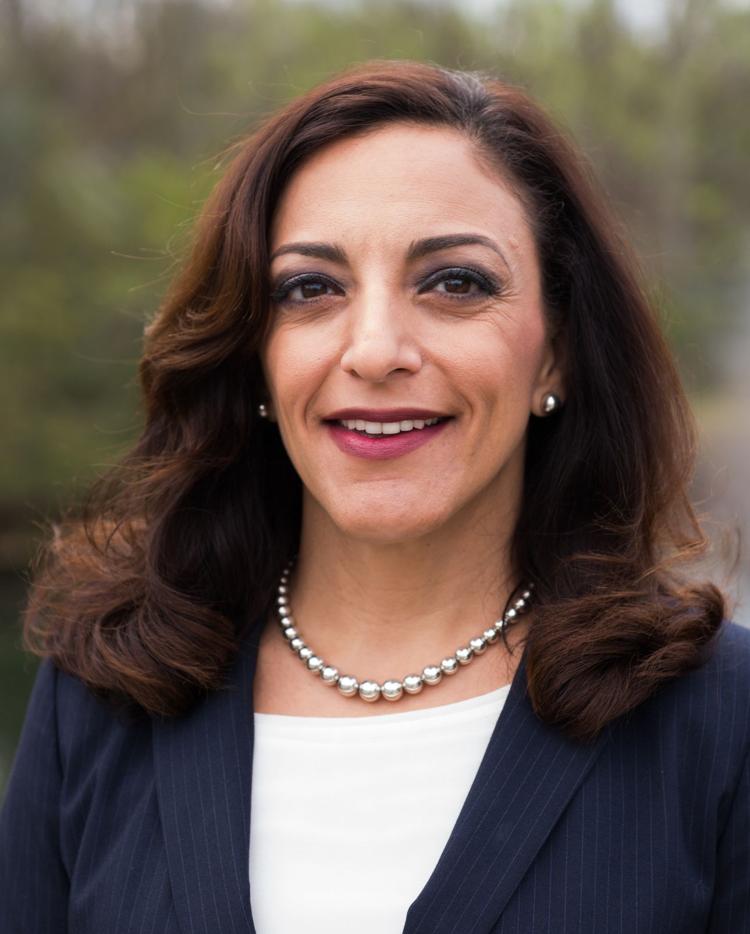 Secrecy shrouds violent episodes
Measuring performance, however, can be difficult when statistics and other key information goes unreported or is shrouded from public view due to the state's juvenile privacy laws.
In Union County last year, officials at Camp White Pines didn't notify local police when a teen was allegedly beaten after an escape. A neighbor did so. The camp didn't notify DJJ immediately either. The local sheriff did.
Even then, several camp staff wound up charged with falsifying information about the escape, according to their arrest warrants.
"It is not uncommon for camp escapees to be on the run, yet these events are rarely brought to the attention of the public," the auditors' report said.
Union County Sheriff David Taylor agreed. "By the time we heard about it," he said, "the person would be in a dadgum other county."
Another case involved an alleged assault at AMIkids Beaufort in 2014. A teen accused a camp staffer of slapping and tackling him, then shoving an elbow into his jaw. Local police responded — after a concerned emergency room nurse called.
Officials at Sand Hills did call 911 when Del'Quan Seagers collapsed in 2015, because he wasn't breathing. But it still took The Post and Courier nearly seven months this year to track down his name, find his mother and learn details of his death due to state privacy laws and confusion among authorities about what constitutes public information.
News of his death went unreported to the public until it surfaced in the auditors' report, which did not name him, state his hometown or say how he died.
SLED later refused to provide The Post and Courier with information about its probe into his death, citing a little-known exemption in the state Freedom of Information Act that shields its Department of Child Fatalities cases from public view.
DJJ pledged in April to look for its reports concerning his death, but cautioned that juvenile confidentiality laws would limit what the agency could share. As of Friday, The Post and Courier was still waiting for those documents.
The Chesterfield County Coroner's Office referred calls to the county attorney, and the county sheriff's office took two months to provide an incident report on the death. Del'Quan's name, however, was redacted from the document, though County Attorney Heath Ruffner gave no justification under the FOIA law for doing so.
The report shed little light on the incident. It stated that residents and staff heard a crash from the dorm's front room while they were gathered in the sleeping quarters. They went to investigate and spotted a youth on the floor gasping for air.
The report noted that deputies had campers and staff write statements about the incident. The county also refused to hand those statements over to The Post and Courier.
The newspaper ultimately learned Del'Quan's name by searching obituaries.
Around that time, Shadeana Seagers had typed a post on the website Forever Missed expressing her frustration with the lack of answers in her son's death.
"Delquan Malik Seagers being without you breaks my heart everytime i think about you ... losing you was more painful then having you," she wrote. She ended with a final thought in all caps about authorities telling her Del'Quan died due to natural causes.
"I REALLY THINK SOMETHING BAD HAPPEN TO MY SON."
Then she added, "I PRAY THAT ONE DAY I WILL HAVE PEACE IN MY HEART."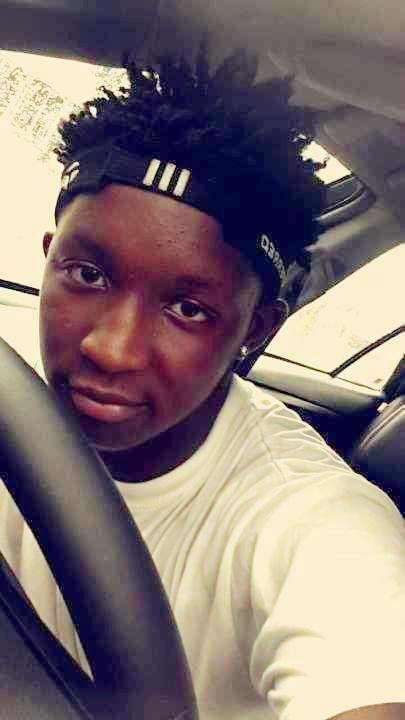 Frustrated family
For almost two years, Seagers had tried to convince authorities her son might have died from a gang-inflicted punishment that involves holding a person's arms behind him while others beat him on the chest.
The punishment isn't supposed to kill.
But she believes it did.
She learned this, she said, from the boy who called her as Del'Quan lay dying. That night, the boy sent Facebook messages to a friend, and her teenage daughter saw social media chatter saying that Del'Quan had been assaulted. Seagers saved those messages in screenshots that she showed The Post and Courier.
In one, the teen who called her told another boy that Del'Quan had "just been unconscious like some body been hitting bra rapidly in his chest he been gasping for air."
"Damn her get gang," the other responded.
The day after Del'Quan's death, as his friends and family woke to the news, condolences poured onto his Facebook page. Some talked about him getting jumped by other teens at the camp.
"Y'all didn't have to thug him like that," one person posted. "DelQuan been a good brother."
It continued after the funeral of the boy many simply called Del.
A year later, the teen who called Seagers that night sent a Facebook message to one of her son's friends. "Bro on my grandmother head. Them boy said Del lied on the 5, so they gave Del A Violation," he typed, according to Seagers' screenshots.
The "5" referred to a certain gang; "violation" referred to a punishment they doled out.
"If you notice Del ain't had no bruises like somebody beat him up cause they was giving him hits to the chest an (expletive) bra up."
When Seagers saw that, she too messaged the teen.
"Can you please tell me what happen to Delquan," she wrote.
"Ima just put it like this Del ain't die from no heart attaxk or none of that," he responded. Nobody else was around when he found Del'Quan on the floor, he said.
But he refused to say names. Another teen had threatened to kill him, he typed.
After Seagers spoke to The Post and Courier, she asked the boy if he'd talk with a reporter. He said no.
"When I told y'all what happen everybody had a debate on An didn't believe me at I won't make up nothing bout how a person die ma'am that is nothing to play with you lost ur son that is serious I wouldn't lie An tell u a story I know is fake," he typed back.
But he was done with it now.
"I got a life to live."
Lifting a veil
AMIkids Sand Hills sits in Chesterfield County almost at the North Carolina border in a swath of the state where ribbons of two-lane highways string together little country towns framed by cotton and hay fields.
The camp is aptly named. Deep in the woods, its oval of single-story clapboard structures, all grey and unadorned, sits on top of a barren patch of sand. A basketball hoop and volleyball net rise up in the center. A bulwark of pine trees surrounds the campus.
After a reporter asked to see the place where Del'Quan died, two officials from the Florida headquarters of AMIkids traveled to the campus in Patrick to provide a tour. The camp's director joined in. Two teenagers, chosen by the staff, led the way.
They headed for Dorm 1, not Dorm 3, where Del'Quan collapsed that night in 2015.
The dorms, they said, are all the same.
The 29 boys sent there slept and hung out in three dorms that can house 10 boys each. Other buildings contained education, administrative, medical and vocational training programs.
Inside the cabin-like dorms lay a spartan open space with concrete floors, yellow walls, a stack of plastic chairs, and a small TV. A second door across the room led to barracks-like sleeping quarters with four bunk beds and two twins. It wasn't meant to be overly comfortable, but the campers were expected to treat the space with respect.
Corners to bedcovers must be tucked. Clothes must be put into lockers. Campers earn points and rankings based on behavior, school achievement and meeting personal goals.
The idea is to teach that positive responses to situations yield positive results, like earning extra privileges. Boys who act out reap negative results such as extra work details or delays in going home. All of AMIkids' wilderness camps in the state work roughly the same way.
"It's all dependent on the young man and his mindset," said Rickie Hardy, a linebacker of a man who heads up AMIkids' camps in South Carolina. "Everything is earned. Nothing is given."
Boys sent to Sand Hills are, on average, 15 to 16. About 80 percent arrive behind academically. They've committed such crimes as breaking and entering, truancy and probation violations. No murderers, arsonists or purveyors of other violent crimes, Hardy said. On average, they stay for six months.
Two 16-year-old boys led the tour. Jordan had earned the highest rank of any youth there — lieutenant — and, after 15 months, would go home soon. His partner, Malachi, had arrived two months earlier.
Under the watchful eyes of several adults, the boys appeared eager to describe the camp and how it had helped them.
Malachi, a chatty teen with a mischievous grin, arrived after violating probation for truancy. He didn't have a lot of positive role models and fell in with a crowd that liked to ditch school with him. "But being here has taught me a lot about discipline," he said.
Jordan said he wanted to go home but knew it wouldn't be easy. He used to spend his time in the streets with friends — and those friends still would be in those streets when he returned.
"I'll spend more time with my family and just go to school and stay away from the streets," he said.
Like the boys at other AMIkids' wilderness camps in South Carolina, Jordan and Malachi took classes through a self-paced online school and could get help from a certified teacher in each classroom. They also could earn certifications in things like carpentry and phlebotomy. The camp's chief educational goals: Give each teen a leg up in school and qualifications to find a job back at home.
But most of the boys hadn't only fallen behind in school. Nearly all arrived with untreated wounds of trauma, grief and instability as well. Most needed anger management classes.
So nearby, in the equally stark treatment building, human service professionals sat at desks positioned in each corner of a big room. A side office had a punching bag. The boys all had counseling plans.
Lolita Gray, the camp's director, took pride in the staff's work. She also defended their handling of Del'Quan's death. "It was unfortunate, but they did a wonderful job," she said.
That day left them all grieving deeply, she said.
"It's heartbreaking. I've been doing this for 17 years ..." Gray said, tearing up. "It's one thing you never want to happen, but I say that we did the best that we could do as a staff. ... But it's hurtful, especially when you want to help kids."
AMIkids officials later issued a statement maintaining that their top priority "is the safety of the youth we serve, our staff and the community." Their employees cooperated fully with authorities, and they weren't found at fault in Del'Quan's death, the statement said. "Our thoughts and prayers continue to be with his mother and loved ones as they mourn this terrible loss."
A framed picture of Del'Quan still sits in the camp's administrative office. It shows him wearing his burgundy AMIkids shirt. It is the last photograph his mother has of him.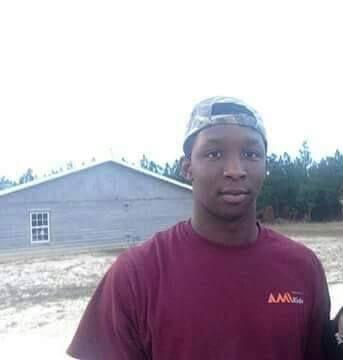 Cause of death
An autopsy conducted on Del'Quan at the Medical University of South Carolina found evidence of chronic asthma and a birth defect that caused his heart to enlarge. Pathologist Lee Marie also noted bleeding on the surface of his heart, which she attributed to extended CPR.
Still, she found no broken bones in his chest or other evidence of lethal injury. Her preliminary opinion: His death was best classified as "undetermined."
A group of pathologists reviewed the teen's case a few months later and concluded he died from asthma, according to an addendum to her report.
But did they have all the information they needed to reach that conclusion?
There is no mention in the report about suspicions that Del'Quan had been beaten on the chest before he collapsed. She noted only that paramedics had been called to the camp to help with a possible asthma attack.
Seagers said she distinctly remembered telling Chesterfield County Coroner Kip Kiser about the assault rumors the morning after her son died. It was Thanksgiving Day.
Kiser had called her to see if Del'Quan had any health issues. She mentioned asthma, adding that Del'Quan didn't need medications regularly. He hadn't had problems with it for more than a year. He had just been playing basketball at the camp two days earlier.
She told Kiser that other teens were talking on Facebook about Del'Quan being beaten before his death, she said.
It is unclear whether Kiser shared that information with the pathologist who conducted Del'Quan's autopsy. Kiser did not return phone calls from The Post and Courier, and the county attorney did not respond to a question about what the pathologist was told.
Failure to pass on such key information can lead to autopsy errors, said Judy Melinek, a board-certified forensic pathologist who is unaffiliated with the case. She has consulted and testified in criminal and civil cases around the country.
"Without a thorough history, a forensic pathologist can make mistakes, either by ascribing too much importance to injuries that appear serious, but are the result of medical therapy, or by overlooking subtle forensic findings and trace evidence that are the signs of foul play," Melinek said.
For instance, if she had known of an alleged assault, Melinek said, she would have probed whether a strong punch to the chest had caused "commotio cordis," in which the heart stops suddenly due to a disturbance at a vulnerable moment in its electrical rhythm.
"This can occur in a normal heart, but in cases where individuals have abnormalities, such as an enlarged heart ... it may be more likely," Melinek said.
She also questioned if CPR could have masked findings of an asthma attack severe enough to kill the teenager, as the pathologist noted.
"Without a thorough investigation into what was happening in the camp to this teenager prior to his collapse, you can't distinguish between a natural death, an accident or a homicide," Melinek said.
When The Post and Courier contacted Tormos, now an associate medical examiner at the Palm Beach County Medical Examiner Office in Florida, she referred questions back to the coroner.
'That's the alarm'
Del'Quan's family doesn't believe he died of natural causes. And they say they've seen no evidence that anyone ever looked into the possibility that he had been assaulted.
"It just seems like a cover-up to me," his aunt Sheila Seagers said.
Freddie Pough, the acting DJJ director, told lawmakers during the January audit hearing that agency investigators relied on the autopsy report's findings when deciding not to forward the case on for further review.
Pough later told The Post and Courier that staff went back to the coroner when allegations of foul play surfaced, but the coroner maintained the death was due to natural causes.
The fact that DJJ relied on the autopsy without conducting its own investigation or notifying other law enforcement agencies of the assault accusations shocked state Rep. Micah Caskey, a former prosecutor.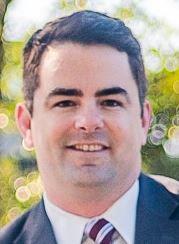 "That's the alarm. That should be the holy crap, this is over our heads," he said.
After state auditors rebuked DJJ's lack of investigation, they sent the allegations to SLED, whose findings remain hidden from the public.
DJJ spokesman Patrick Montgomery would not address the assault allegations directly, saying, "DJJ cannot discuss rumors pertaining to juveniles." But Montgomery reiterated that law enforcement and an autopsy concluded that Del'Quan died a natural death.
Del'Quan's mother, however, remains unconvinced.
She hired an attorney: Democratic state Rep. Justin Bamberg, best known for representing the families of Walter Scott, Alton Sterling and Keith Scott, all black men killed in separate incidents by police officers.
Bamberg noted that when Seagers retained him in August, less than three months remained before the statute of limitations would have run out for her to take legal action against the state, if she decides to do so.
"A mother and a community deserve answers," Bamberg said. "The citizens of our state need to know that DJJ and the independent parties it contracts with will uphold their obligations to our children instead of, as here, allowing a child to die alone, afraid and with the true facts buried alongside him in a grave."
Deanna Pan contributed to this report.