For Charleston County homeowners worried about paying their 2019 property tax bill, a new payment option could be a big help.
Qualified taxpayers may make six payments over the course of the year instead of paying their bill in one lump sum. Charleston County Treasurer Mary Tinkler will meet with the public to answer questions and assist in the filing of applications from 6:30 to 8:30 p.m. Jan. 7 at Mount Pleasant Town Hall.
The deadline to apply for the program is Jan. 15 
"What I'm hoping is that it will help those with, perhaps, a fixed income to have a better cash flow," Tinkler said. 
John Wright, who is the president of the African American Settlement Community Historic Commission, helped organize the informational event.
He called the plan a retention tool for the Charleston area's longtime residents who struggle to pay their property taxes. While the program would benefit homeowners of all backgrounds, Wright said it could be extraordinarily helpful to longtime residents of the area's African-American settlement communities.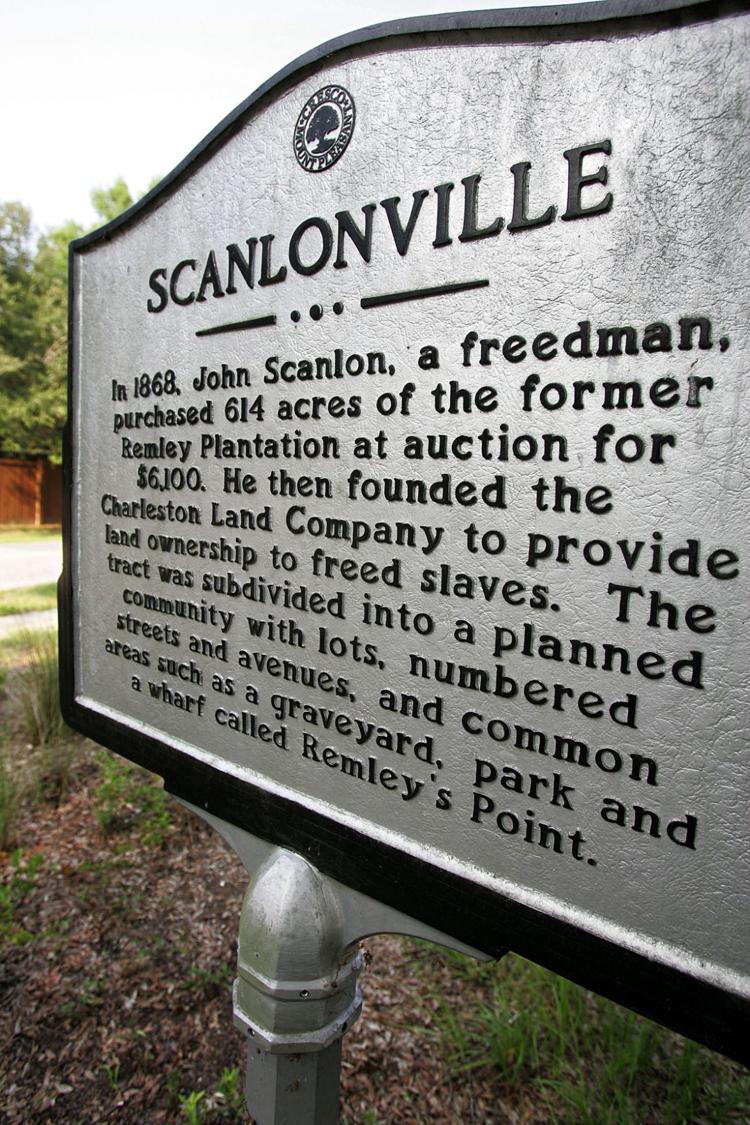 In 1972, Wright's mother bought a modest home in Scanlonville, a neighborhood in Mount Pleasant and one of several settlement communities founded by African-Americans following the Civil War. 
Back then she spent $31,000 on her house. She paid a few hundred dollars annually on property taxes. Wright's mother died in 2015, but the family retained her property and continue to pay taxes on it — even as Mount Pleasant's housing growth has sent Scanlonville land prices soaring.
 In 2019, the family expects a $4,000 bill.  
"These neighborhoods have now been encroached upon," Wright said. 
Many African-Americans are also owners of heirs' property — land that's been handed down through a family without a will. As The Post and Courier detailed in a special report, the legally fuzzy ownership of heirs' property puts owners at financial risk of court-ordered auctions and excludes them from some government programs that other property owners can access. 
Sue Berkowtiz, executive director of the S.C. Appleseed Legal Justice Center, said the county's plan will lessen the strain for those juggling tax bills with utilities, groceries and other living expenses.
"It is not about poor financial management for many folk," Berkowitz said, "but lack of liquidity: too many bills and not enough income."
The county's tax plan was approved a year ago and follows in the footsteps of similar programs in Columbia, Myrtle Beach and Hilton Head. Dorchester County has offered voluntary installment payments of property taxes on real estate since 2009.
The downside of the six payment option could be missing out on potential interest earnings if the same money were just set aside in a bank account. 
The program is free. Here are the rules:
The property must be in Charleston County with no overdue taxes and no escrow account.
The six payments are based upon the prior year's property tax bill, on the 15th of February, April, June, August, October and January. The final payment will be adjusted for any change in the annual bill.
If a payment is missed, the county can refuse future payments and force the remainder of the bill on the owner the following January.
To sign up or to learn more information, call the Charleston County Treasurer's Office at 843-958-4360 or go to charlestoncounty.org.