Nigel Redden, the longtime general director of Spoleto Festival USA, has announced that he will step down from that role in October 2021.
"Nigel Redden has been an inspirational leader for the festival," said Bill Medich, chairman of the board of Spoleto Festival USA, who underscored the retirement announcement as an opportunity to recognize and appreciate Redden for all of the contributions he's made to a premier performing arts festival in America. "He'll leave the festival in 13 months with an incredible track record of success."
Over his 35-year involvement with the Charleston-based festival, Redden has overseen the production and presentation of hundreds and hundreds of performances from some of the world's most significant, visionary and thought-provoking artists, ushering to the city's Southern shores an annual profusion encompassing everything from Chinese opera to Irish theater, from symphonic masterworks to avant-garde compositions.
The cancellations and uncertainties caused by the pandemic, coupled with the events surrounding the Black Lives Matter movement, contributed to Redden's decision.
"I began to think about future festivals, and I thought, maybe it's time for somebody else to do this," he said.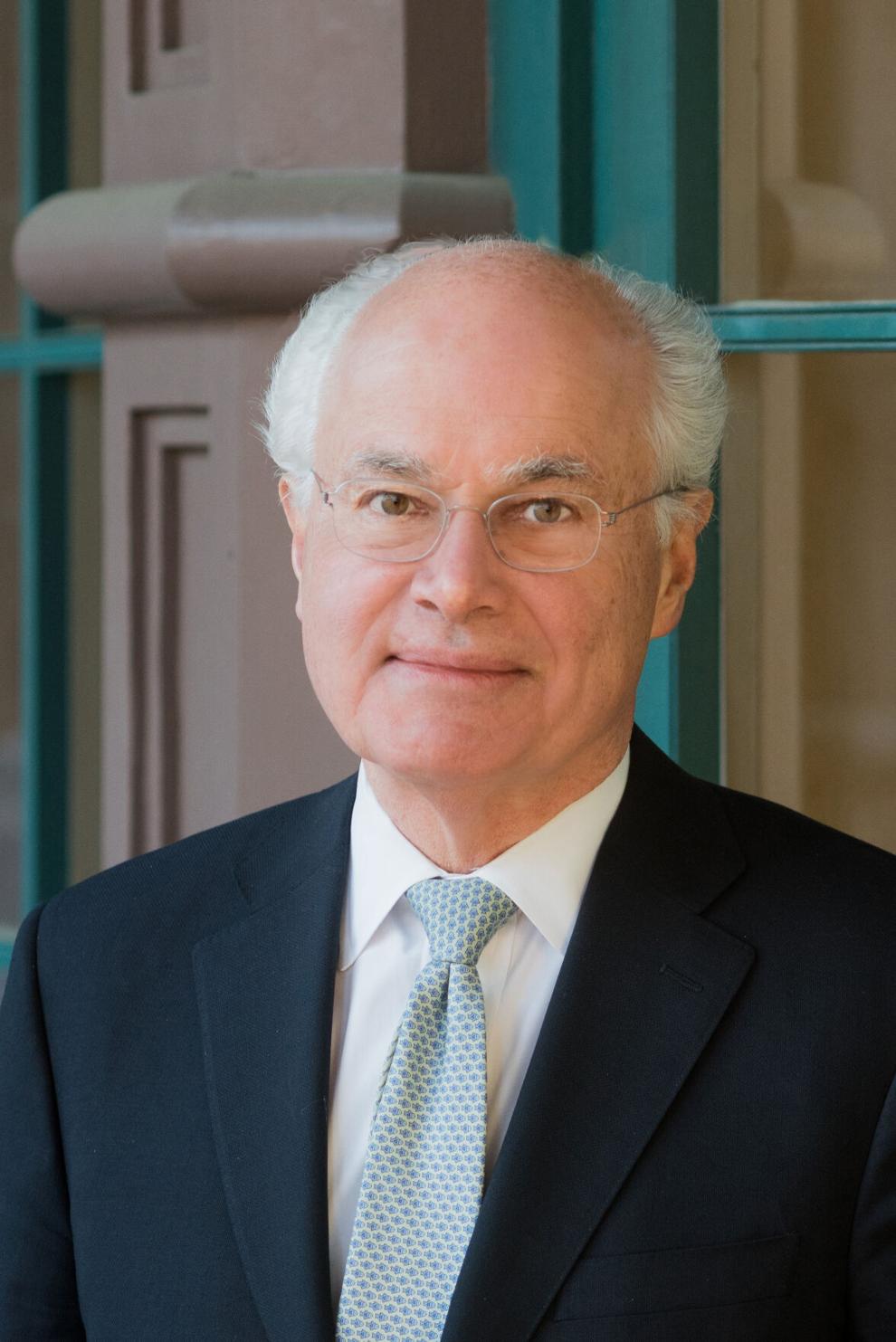 At the same time, he grappled with current commentary on the disparities in arts leadership, and some of revelations of the BLM movement. One of them struck home with Redden, which was that artistic directors of organizations who have been there for 20 years or more should leave to make room for others.
The worldly, deeply knowledgeable, yet convivial Redden has for decades been a beloved and omnipresent figure over the course of the 17-day festival. He is frequently spotted in the audiences amiably chatting with festival-goers while his dulcet-toned British accent welcomes patrons to each performance over the loudspeaker, encouraging them to silence mobile phones with such hallmark charm he could as easily be proffering a spot of tea.
At the same time, Redden's curatorial imprimatur on the festival has been as rigorous as it is far-reaching. Never one to shy away from the obscure or the outre, he has regularly pushed the envelope on arts consumption in the Southeast and beyond.
One such audience-stretching production was "The Peony Pavilion," an 18½-hour-long opera sung in Chinese directed by American-based opera director Chen Shi-Zheng for the 2004 festival.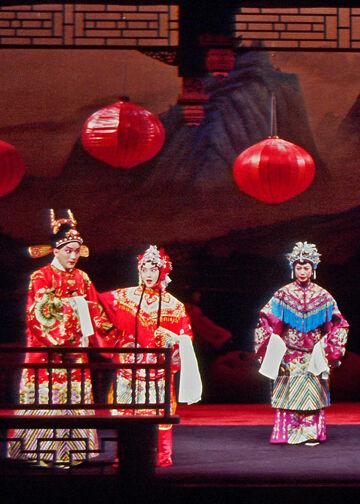 "Nigel Redden is one of the most sophisticated and visionary art advocators of our time," said Shi-Zheng, who noted that Redden's effort commissioning and bringing great artworks from around the world to Spoleto Festival USA and to Lincoln Center Festival, which he also led, has broadened the understanding toward the diversity of beauty in human expression. "His vision and guidance will be truly missed in the art world."
Moshe Leiser, an opera director based in Lyons, France, has presented numerous works with his partner Patrice Caurier at Spoleto Festival USA, including a production of "Salome" in 1987 and another in 2019. 
"He was courageous enough to ask us to stage pieces like 'Iphigenie en Tauride" (by Gluck) that are not 'Carmen' or 'La Boheme,' he said, citing other such productions including Kurt Weill's "The Rise and Fall of the City of Mahagonny," which was produced at Spoleto in 2007.
"In that sense Nigel was an accomplice ... and it's very important as an artist to have someone in front of him who is knowledgeable and has a general vision." 
At times, Redden's championing of the vanguard has landed him in the crux of controversy, such as the festival's much-debated "Places With A Past: Site-Specific Art in Charleston" curated by Mary Jane Jacob in 1991 when Redden was general manager, which has been said to be operative in his four-year departure from the festival. The exhibition, which invited artists to mount works at historic sites around the city in an effort to reinterpret Charleston's past, was not well-received by founder, composer Gian Carlo Menotti. 
Redden's road to Spoleto Festival USA started in Italy. Before the festival was founded in 1977, he was on the ground with Menotti's original endeavor, the Festival of Two Worlds, in Spoleto, Italy. Redden's first real job was working there as a studente assistente, starting in 1969.
While ultimately shepherding the festival to its current status of sound finances and global renown, Redden's tenure with the festival was not without its challenges. He first joined the festival in 1986 as general manager, resigning in 1991, leaving the organization with assets of approximately $1.5 million. He returned in 1995 after the festival had suffered significant deficits.
Medich commended Redden for his achievement in righting the debt-laden ship. "In 1995, when Spoleto was burdened by an accumulated deficit of $3.5 million, Redden returned to lead the organization out of that crisis and into its current solid financial condition with various endowments of over $16 million and real estate holdings." According to Medich, that includes the festival headquarters, as well as a theater and scene shop.
"This stable financial status was produced while presenting ambitious, challenging and far-reaching performances and exhibitions."
During Redden's tenure, the festival also built endowments; was involved in the renovations of Memminger Auditorium, Dock Street Theatre, Charleston Gaillard Center and College of Charleston's Sottile Theatre.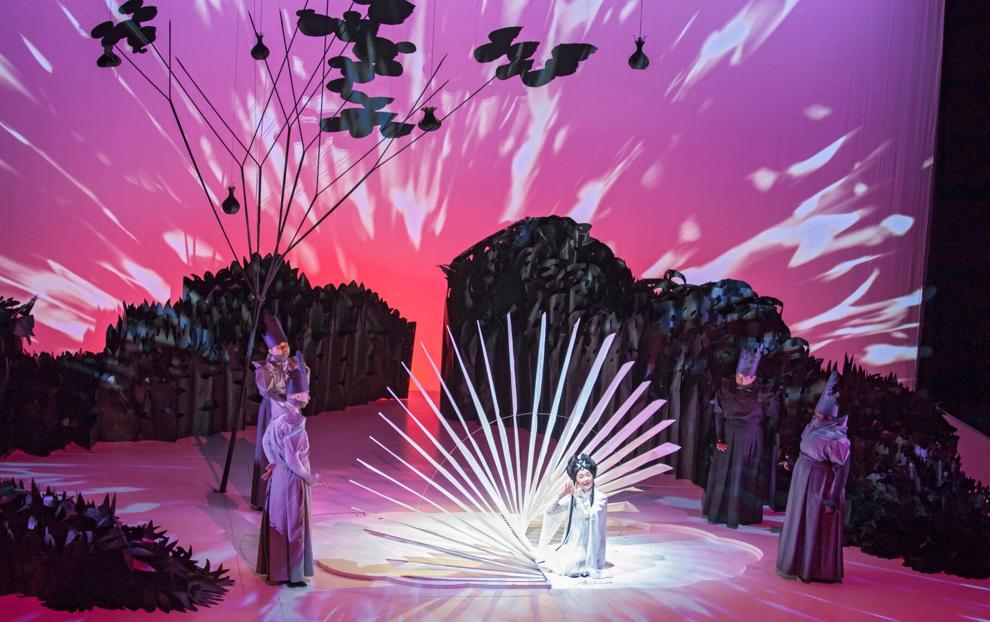 "When the history of America's finest arts festival is written, four names will stand above the rest: Gian Carlo Menotti, who imagined it; former Mayor Joe Riley and former College of Charleston President Ted Stern, who gave it a home; and Nigel Redden, who somehow made it all work. His vision and accomplishments will stand as the foundation of the festival for decades to come," said Mayor John Tecklenburg.
All the while, the festival commissioned numerous artists and staged many world and U.S. premieres. Contemporary composers whose operas were given American or world premieres include Guo Wenjing, Huang Ruo, Philip Glass, Wolfgang Rihm, Hosakawa, Pascal Dusapin, Luca Francesconi, Helmut Lachenmann and Michael Nyman. Revivals of operas by Ottorino Respighi, Walter Braunfels, Christoph Willibald Gluck and Antonio Vivaldi, among others, were also given U.S. premieres. Works by Carrie Mae Weems, Edmund Thornton Jenkins, Amos Gitai, Suzanne Andrade and Ayodele Casel, among others, received world premieres.
But it may be the artists who most esteem Redden, who is known in artistic circles the world over for his nurturing of both the people and process involved in making inspired art.
Festival Resident Conductor and Director of Orchestral Activities John Kennedy, who has worked with Redden since 1990 and will be conducting the festival's 2021 production of "Omar," lauded Redden's unwavering support of artists.
"Nigel has brought to the festival a perspective rooted in a love for Charleston and a love for the arts," he said in a statement. "In addition to his broad and generous view of what the arts can be, he possesses a deep knowledge of history and global culture, which has had an enduring impact on Spoleto's programming and ethos. He is an unfailing ally of artists, encouraging us to take chances and placing faith in our dreams."
"It's a matter of trust," said Leiser, who said that artists could rely on Redden to ensure would meet the artistic level of the work. "What we always find in Charleston is an extraordinary commitment of energy for the show we were doing and nobody would spare any effort to make things better ... to run an arts festival like that for so many years is an amazing achievement." 
After having previously served as the festival's general manager from 1986 to 1991, he rejoined the organization in October 1995. Over that time, Redden also served as director of the Lincoln Center Festival from 1998 to September 2017. Between 1991 and 1995, he served as executive director of the Santa Fe Opera.
Under his leadership, Spoleto has become known as America's premier performing arts festival, fulfilling its mission each year to present the best possible program while contributing to the development of young artists and proving a commitment to all forms of the performing arts.
"He has demonstrated an incredible talent for bringing together important stakeholders, including artists, arts administrators, volunteers, donors, the City of Charleston and the College of Charleston — all necessary to annually produce the Festival," Medich said.
Medich said that the festival has had a succession plan, and that 13 months left until Redden's retirement affords ample time for a well-considered search to identify the right successor. As general director, Redden is responsible for all aspects of the festival, from programming to fundraising and financial administration, as well as community relations.
Medich added that Redden will leave the festival in stellar shape. Organizationally, he said, the festival has a strong senior staff in place. Financially, it is also strong and stable, as it is reputation-wise. "So it puts us in this really enviable position to recruit the very best candidates," he said.
Following his retirement in October 2021, Redden plans to take time to reflect. He also plans to remain a ubiquitous fixture at the festival, in the role of devoted spectator.
"The festival continues to mean an enormous amount to me," Redden said. "I have no doubt the festival will continue to thrive, and I will be excited to see how the organization evolves under new leadership."